As an operations manager, it's your job to keep your organization running like a well-oiled machine
. Across
multiple
departments. With limited resources.
Feeling like a superhero yet?
But every Wonder Woman needs her Lasso of Truth and every Batman his tool belt to get the job done. And as much as you manage on limited resources, it's always great to have more.
That's why we've curated a list of the nine best digital transformation conferences and events in 2019 you can attend to
maximize your professional resources.
Hear operational superheros like yourself discuss what it takes to improve collaboration, speed-up decision making, and gain greater visibility on your entire operation
.
January 21-25, 2019 | Orlando
Every year, OPEX Week Orlando brings together one of the largest and most accomplished groups of process experts from across a wide swatch of industries. #OPEXWeek has been the leading event for business transformation executives for the past 20 years, delivering an invaluable and unforgettable learning and networking experience for the leaders of the OPEX World.
Featuring 150+ inspiring senior leaders, this event will deliver a blueprint for tactical steps to deliver strategic demands, plus ensuring customer excellence through operations, embracing technological and digital change. Among the key themes will be innovation, business architecture, data analytics, process governance and more.
March 18-20, 2019 | Ponte Vedra Beach, Florida
AGENDA is the business leadership conference providing IT and business leaders the strategy, ideas and action needed for the key business issues they face. In between sessions with carefully curated speakers and workshop leaders, attendees will network with top digital achievers and rising technology leaders, in addition to taking home strategies to drive further digital innovation with measurable business results. Who attends? For starters, business and technology leaders C-level, VPs, Directors, Managers — of Marketing, Operations, Finance, Technology, Innovation. In short, the team that leads innovation and change.
March 18-22, 2019 | Orlando
The Business Transformation & Operational Excellence World Summit (BTOES) is the largest gathering of progressive leadership-level executives within Business Transformation & Operational Excellence. With 100+ Speakers, 10 Dedicated tracks, and 100+ sessions, BTOES is sure to bring together the best thinkers, at the most engaging event in the Operational Excellence ecosystem.
This event is targeted at leaders who are at the forefront within Business Transformation and Operational Excellence and who appreciate that their company's competitive advantage in the future will come only by transforming their business from end to end and reshaping the role of continuous improvement to achieve this.
March 26-27, 2019 | New York
The Digital Strategy Innovation Summit is designed to help senior-level digital professionals overcome their challenges through peer-to-peer discussions & networking sessions. The intimate and interactive structure of this two-day event will also provide an easy platform to ask burning questions to our 20+ speaking experts.
This event is a workshop-based networking gathering to meet and connect with digital strategists with interactive talks, deep-dive transformation workshops, future-gazing discussions and strategy masterclasses.
March 28, 2019 | Boston
The Digital Transformation Conference brings together leaders spearheading digital initiatives in their organisations to offer insights, education and case studies on what can be a confusing environment.
This event organized by Roar Media combines keynote presentations, interactive panel discussions, Q&A sessions & world-class networking, with agenda tracks including digital workplace, digital delivery, people and culture and emerging technology and trends. Learn from 20 digital experts and over 150 digital technologists to discover how businesses are taking control of their technology and driving digital innovation to new levels across the enterprise.
May 8-9, 2019 | Chicago
The Digital Transformation Forum is Forrester's flagship event for technology and digital business leaders, bringing together innovators from retail, financial services, media, healthcare, and more. Speakers will tackle the key issues that both drive and hamper successful digital transformations. At Digital Transformation 2018, attendees will learn how to navigate their organization, teams and processes away from traditional, increasingly ineffective approaches and towards disruptive strategies that can drive explosive business growth.
Attendees can choose from 70+ sessions presented by Forrester and industry experts, hear 6+ hours of keynote presentations covering the latest thinking and trends supported by data and industry expertise, and choose from multiple immersive skill building workshops.
Kintone is a proud sponsor. Please stop by our booth to see a live demo.
May 14-15, 2019 | Berlin
Learn and share best practices, techniques and tools to build and develop successful business transformation, customer-centered business agility, corporate culture and operational excellence strategy in an age of disruption and increasingly competitive global market using cutting-edge technologies, people and process innovation methodologies to deliver operational excellence. Ensure competitive business, operational and process excellence through digitization, design thinking, RPA, AI, big data and customer-centered process innovation.
Featured talks include creating operational excellence strategy that boost business performance, using design thinking methods to promote innovation and connecting process and technology to empower the future growth.
June 17, 2019 | London
Hosted at the British Academy in London, the Enterprise Digital Workplace Summit is a European event which brings together professionals to discuss the future of work with the digital workplace. The summit include keynotes, lessons learned, case studies and workshops about new ways of working and collaboration, as well as the transformation of business models for the digital age.
Enterprise Digital Summit is not just a single-point conference, but a discussion-rich series of events throughout the whole year. A multitude of online events like the #e20s Expert Talks as well as offline #e20s Meetups continue discussions on the challenges and success factors for project initiative for the digital workplace and social enterprise.
September 9-11, 2019 | San Diego
Digital Transformation Connect is the one-stop shop for senior B2B executives in Digital, Digital Marketing and eCommerce. It is an interactive forum providing attendees the opportunity to benchmark, share ideas, find business solutions and build lasting relationships.
Meet and evaluate only the most relevant and innovative solution providers. Event organizers will set up one-on-one consultative meetings for attendees and this invitation-only gathering for B2B executives. Strictly limited to 75 of North America's most successful and innovative manufacturers and distributors. Why? As event organizers say, "We want you to network with fellow leaders whose problems are similar to yours and insights will drive success to your business."
Kintone Connect 2019 is a technology-oriented culture conference that examines the value of team-focused technology and how companies can use it to improve stakeholder collaboration. You'll learn how a new generation of teamwork tools & methods can empower you to make an impact on your team, organization, and community.
People who manage their team or department's technology needs, business owners looking to improve department collaboration, and managers who want to enhance their operations through better digital collaboration practices are encouraged to attend.
Kintone Connect is coming to four separate cities across America this year. Register now!
KINTONE CONNECT SERIES
Making Digital Transformation a Part of Your 2019 Game Plan
2019 is the year for digital transformation.
Digital transformation is the process of using IT to improve your business' workflow process
.
For operations and admin professionals juggling day-to-day tasks like supervising, hiring, workflow management and creating strategies to improve productivity, digital transformation is a set of holistic tools and best practices needed to navigate marketplace change and boost productivity
.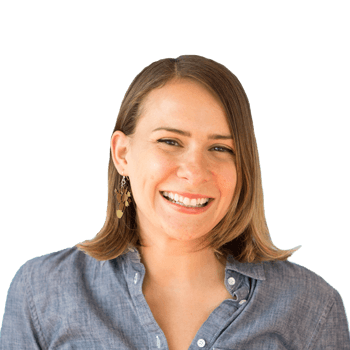 About the Author
Nicole is Director of Marketing at Kintone, with 10+ years experience in content strategy, campaign management, lead acquisition and building positive work cultures of empowered, purpose-driven team members. She spent seven years as a journalist, previously serving as a CBS San Francisco digital producer, NPR contributor, Patagon Journal deputy editor and reporter for several publications, including the Chicago Tribune. She's passionate about the tech for good space, social entrepreneurship and women leadership. On the weekends, you'll likely find her putting her Master Gardener skills to use in at community gardens in Oakland.