The audience members who came to Kintone's Social Impact Challenge on August 9 knew they would decide the evening's winner with a vote. What they didn't know was they would send five high school students home with over $6,000 to scale their school funding app.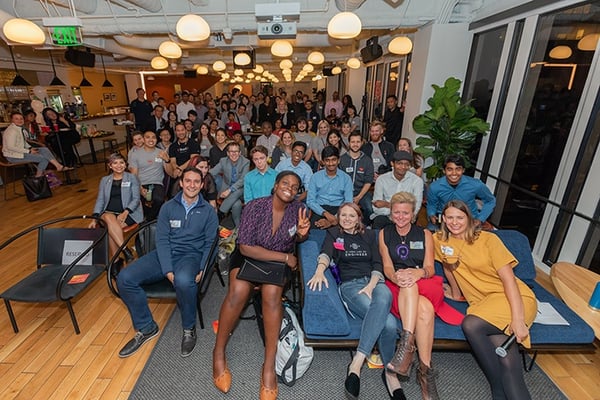 Over 100 people participated in the event, which aimed to raise support for local organizations using tech to make an impact on Bay Area social causes. Following a presentation by Dave Landa, CEO of Kintone, the three finalists presented their apps to the audience. After the pitches, attendees took to the polls to choose their favorite local organization. The event winner was Zuriel, an app created by seven budding social-entrepreneurs from Evergreen Valley High School.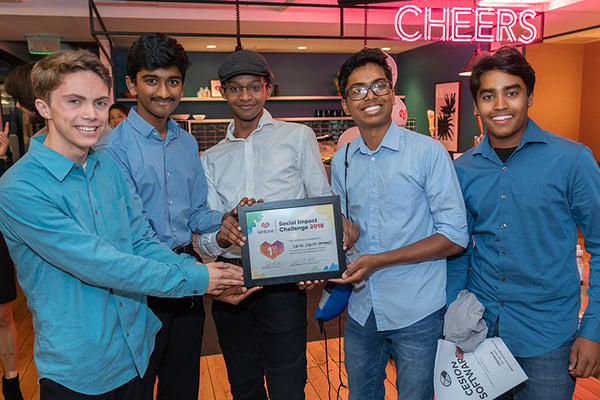 The app works to increase school funding while encouraging students to improve their academic performance and retention. Here's how it works: local businesses pledge donations to schools on the condition of good academic performance. Students from the school enter the Zuriel platform and answer a series of questions related to their school material. If they show good answers, the pledged money is sent to their school. Students who excel can also win prizes for their work while businesses can use their donations for tax benefits.
Second and third place were Resilient Wellness and zeusjuice, respectively.
Resilient Wellness is a platform that uses blockchain technology give patients with chronic illnesses access to eastern and western healthcare solutions. zeusjuice is an app that lets people, particularly homeless or people in difficult living conditions, find public outlets near them.
In total, the three finalists took home over $11,000 for their causes thanks to audience support.
The event also featured introductions from nine VIPs (Very Important Persons). You can see a full list of organizations here.
Kintone's Social Impact Challenge was made possible thanks to techsoup, WeWork, Caravan Studios, and Social Enterprise Alliance. To learn more about how Kintone is helping local organizations, visit our NPO page.