It's 2020—and with the new year comes a new opportunity to take your knowledge further and make an even bigger impact for your team. Attending IT and tech conferences is a great way to stay abreast of new trends as well as network with like-minded professionals.
To make it easy for you to stay sharp, we've rounded up some of the top IT conferences this year we think are worth attending:
Fort Worth, TX
February 23 – 28, 2020
With over 500 technical sessions and hands-on labs, SHARE 2020 does a deep dive on enterprise IT hot topics such as security, mainframe hardware, enterprise cloud technology and more. This event focuses on technical education paired with interactive meet-ups and networking events.
Agenda Highlights:
13 Hours: Bottom Up Leadership and How it Saved Lives in Benghazi
Can the Rest of Application Development Catch Up to the Importance of the Mainframe?
Women in IT: A Panel Discussion on Challenges and Careers
San Francisco, CA
February 24 – 28, 2020
RSA's cybersecurity-focused conference includes expert-led sessions and keynotes, including in-depth tutorials and training sessions as well as networking opportunities, product demos and more.
Agenda Highlights:
We the People: Democratizing Security
Rethink the Way You Secure Your Organization with Intrinsic Security
On The Edge Of Something Big: Security's Next Frontier
Phoenix, AZ
March 16 – 17, 2020
Gartner's Digital Workplace Summit focuses on how organizations can accelerate workforce productivity and agility through technology, providing techniques to raise employee engagement and consumer-oriented styles for a successful digital workplace. Learn about emerging trends and latest predictions surrounding the future of work. In addition to insights into high-level trends, the event aims to provide actionable insights for digital transformation at your organization.
Agenda Highlights:
Workshop: Your Roadmap for First 100 Days as Digital Workplace Leader
Roundtable: How Does Your Organization Tackle Knowledge Management?
The Future of Collaboration: Emerging Trends Enabling New Ways of Working
Grapevine, TX
March 23 – 26, 2020
Data and analytics are critical for digital business transformation. This event brings together data and analytics leaders, including CDOs and CAOs, to discuss how to build an effective data and analytics strategy that will improve productivity, enable fact-based decision making and drive significant business value. You'll also learn about the tools that can help change your organization as well as the leadership skills to bridge the gap between business and IT.
Agenda Highlights:
Workshop: How to Measure and Improve Data and Analytic Maturity
Ask the Expert: Why Diversity is Important for Digital Business Transformation
The Future of Data Science and Machine Learning: Critical Trends You Can't Ignore
Chicago, IL
June 3 – 5, 2020
This event focuses primarily on employee experience and company culture in an increasingly digital world. You'll get an exclusive look inside organizations like GE, Harvard, Google, Sony and Schneider Electric, who will share how they build teams, execute projects and integrate knowledge across their global operations.
Agenda Highlights:
How do real organizations create meaningful employee experience?
Enterprise IQ: Advance your organization's digital IQ and build workplace success
Additional topics TBD
Chicago, IL
November 3 – 4, 2020
Forrester's event provides the training to help you move IT beyond the traditional back-office functions and transform the way your organization uses technology. Panelists include Forrester analysts, industry speakers, and hundreds of other tech leaders to discuss how you can become the source of technology-enabled innovation in your organization. The event includes expert presentations, individual analyst meetings, and peer group roundtables. Agenda is TBD.
If you unfortunately can't make it to these events, our Resources page gives you access to a variety of white papers, ebooks and reports on digital transformation and how no-code platforms like Kintone can help your organization streamline operations and make more data-driven decisions without demanding even more from your IT team.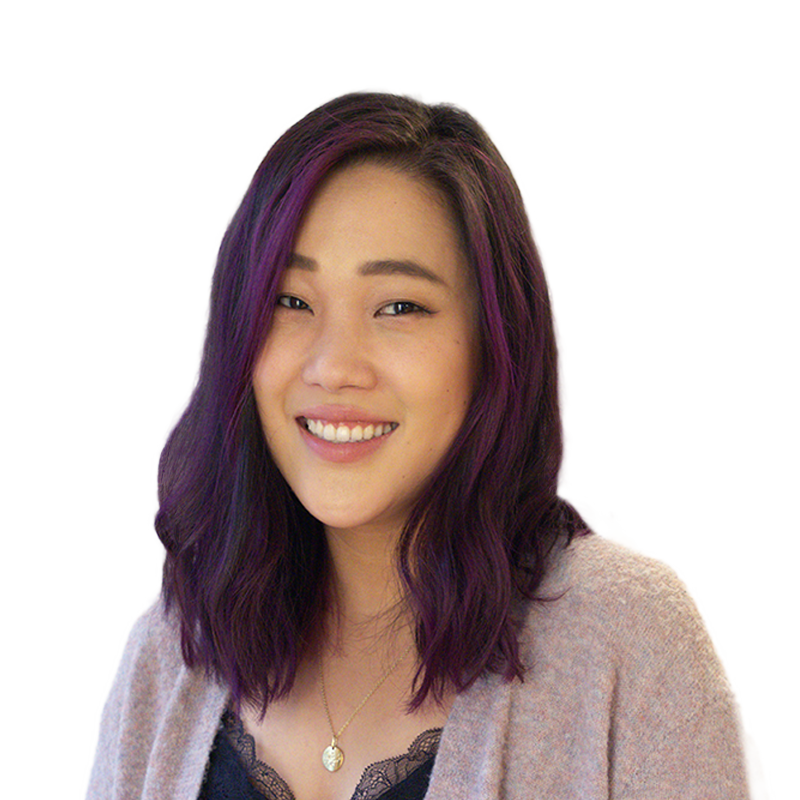 About the Author
Euna is a Content Marketing Specialist at Kintone. She holds a BA in English from the University of Michigan and has a thing for words, food, and travel.