When it comes to conferences, your geographic location is no longer a limitation. While in the past you might have been limited to conferences in your metro, now you can attend a virtual conference in India, Canada, Taiwan, and beyond. We're excited to share our top six digital transformation conferences to attend in 2023, consisting of a mix of virtual and in person formats. Start the year off strong by investing in professional learning for your career and team.
Cost: $0-$295
It's not too late to register for this conference happening in Virginia next month! This year, ACT-IAC and MeriTalk are collaborating on the third Digital Transformation Summit, which focuses on culture, customer experience, and the essential training needed to successfully implement new digital technologies. You'll leave with an understanding of how data is an important factor in selecting the right digital technology, as well the steps and processes to take when evaluating the benefit of digital transformation in your organization.
Cost: You can access all sessions for free
They've gone virtual this year! If you're all about action steps, this three-day conference is for you. This is the largest premier gathering of Digital Transformation industry leaders & executives sharing key solutions to current & future business challenges. Join a global community of 2000+ digital workplace leaders and IT executives and hear their mind-boggling case studies, fascinating strategies and get answers to your pressing challenges to create a workplace built for collaboration. You can watch all sessions on-demand for free in case you aren't able to join them live. Some speakers to look forward to include professionals from Hewlett Packard, Peloton, Ricoh, Cisco, and more.
Cost: Free
Buckle up for two content-packed days at Digital Transformation Week. This is a senior level forum for enterprise-level decision-makers seeking to explore and evaluate new technologies and strategic approaches to drive innovation in their business. You'll hear from leading digital experts and discover key strategies for making your digital efforts a success.
The event will consist of live and on-demand from over forty speakers sharing their industry knowledge and real-life experiences in the forms of solo presentations, expert panel discussions and in-depth fireside chats. This unmissable conference is co-located with Edge Computing Expo, as well as TechEx Events exploring IoT, AI, Cybersecurity, Blockchain and 5G, all under one roof.
4.) Digital Transformation B2B Connect: June 12-14
Cost:

This is an invite only conference for Senior B2B Executives, they pre-qualify attendees based on job function, responsibility, and budgeting authority.
Brought to you by the producers of B2B Online, Digital Transformation Connect is an exclusive event for senior-level digital transformation leaders from some of North America's most successful and innovative manufacturers and distributors.
Taking place in San Diego, in an intimate setting of 75 executives, you'll discuss current trends, the breadth of challenges B2B leaders are currently facing (including the impact of COVID-19), and other forms of risk on the transformation journey. You'll also learn about best practices and technologies for keeping up with the implications and changing nature of the B2B market. Past attendees have highlighted that the networking and smaller group setting led to more
meaningful conversations
and connections.
5.
The Digital Transformation Conference: September 21
Cost: $199-$299
Join digital business leaders and practitioners on digital business innovation, strategy, and transformation at this headline conference in New York. Learn how to overcome challenges and hear about lessons learned with industry leaders. This event promises to be loaded with actionable insights that you can take away and implement within your own workflow and practices with real business cases from a mix of enterprise organizations. Here's what to expect: 25+ speakers from various industries, 7+ hours of presentation and Q&A, and tracks with varying focus areas of digital transformation. Look out for the final event agenda in Spring 2023.
6. IDC DX Summit Digital Transformation- Symphony in a
Digital-First Key: October- November
This is your opportunity to virtually join an international Digital Transformation conference in Taiwan, Hong Kong, India, South Korea, Singapore, and more! The theme for this year explores how businesses must play to a new tune in this digital-first world, post pandemic. This is shown through examples of future-forward enterprises in everything from operations to partnerships to customer engagements.
This conference is brought to you by IDC, the premier global provider of market intelligence, advisory services, and events for the information technology, telecommunications, and consumer technology markets. With more than 1,100 analysts worldwide, IDC offers global, regional, and local expertise on technology and industry opportunities and trends in over 110 countries. Come learn from the experts!
Which conference are you looking forward to attending? Is there a Digital Transformation conference we missed that you would like to see featured? Let us know in the comments!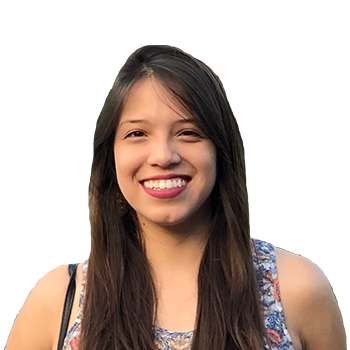 About the Author
Malena is a Senior Events Specialist and Marketing Campaign Associate at Kintone, where she enjoys getting people excited about Kintone through events they host and creative marketing campaigns. You will find her sketching out new ideas for social media copy, drooling over event catering menus, and flipping through Kintone threads where all the project management lives. Born and raised in San Francisco, she is a natural at finding the best places to eat in the city and navigating towards the nearest Bart station. Malena graduated from UC Berkeley, with a degree in Psychology, roll on you bears!