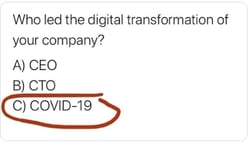 If your team's processes and software have changed in light of the pandemic, you're certainly not alone.
The scramble to go remote has left many companies patching together various new tools and scrapping obsolete ones in an attempt to keep business moving along.
But as offices are slowly reopening and companies move toward hybrid remote models, now is the perfect time to take a look at your current tech stack and re-evaluate: which tools have actually improved the way your work gets done? Which ones have made it more complicated? How can we improve the way we roll out new tools and processes in the future?
We're here to answer those questions with some statistics and suggestions for anyone looking to make improvements to the way they use technology for work.
Bring on the stats
1. The pandemic has accelerated the adoption of digital automation technologies.
As nonessential workers shifted to working from home, 85% respondents in a survey of 800 executives said "their businesses have somewhat or greatly accelerated the implementation of technologies that digitally enable employee interaction and collaboration, such as videoconferencing and filesharing." (McKinsey, 2020)
2. For some organizations, the pandemic has sped up adoption and development of digital tools by as much as seven years.
Companies have accelerated the digitization of their "customer interactions and internal operations by three to four years. And the share of digital or digitally enabled products in their portfolios has accelerated by a shocking seven years. (McKinsey, 2020)
3. Some execs say that during their shift to remote work, their companies moved 40 times more quickly than they thought possible pre-pandemic.
"Respondents say it would have taken more than a year to implement the level of remote working that took place during the crisis. In actuality, it took an average of 11 days to implement a workable solution, and nearly all of the companies have stood up workable solutions within a few months." (McKinsey, 2020)
4. After a year of slowed spending, companies in 2021 are looking to further invest in IT for a competitive advantage.
"Worldwide IT spending is projected to total $3.9 trillion in 2021, an increase of 6.2% from 2020," according to Gartner's predictions. This follows a decline of 3.2% in 2020 as CIOs prioritized "mission-critical" technology and services during the early days of the pandemic. (Gartner, 2021)
5. CEOs are prioritizing digital transformation for their organizations more than ever before.
When describing their top strategic business priorities for 2021 in their own words, 20% of CEOs used the word "digital," up from 17% in 2020 and 15% in 2019. (Gartner, 2021)
6. This represents a significant shift in priorities.
In a 2017 survey, nearly half of executives ranked cost savings as one of the most important priorities for their digital strategies. "Now, only 10% view technology in that way; in fact, more than half say they are investing in technology for competitive advantage or refocusing their entire business around digital technologies." (McKinsey, 2020)
7. It turns out, those two are closely related: digital transformation drives better financial performance in addition to other metrics.
A study found that the implementation of digital technologies can help boost progress towards enterprise goals such as financial returns, workforce diversity, and environmental targets by 22%. (Deloitte, 2020)
8. Digital transformation isn't just about the tools; culture is just as important.
In a study of 40 digital transformations, companies that focused on culture were five times more likely to achieve breakthrough performance than companies that neglected culture. (BCG, 2018)
Read Also: Technology & Culture: Why Your Tools Are More Important Than Ever
9. Digitization of processes will likely mean a shift in people's roles and responsibilities.
"Over the next three years, 53% of respondents stated that between half and all of their workforce would need to revise their skills and capabilities." (Deloitte, 2021)
Is your organization prioritizing digital transformation in the wake of the pandemic? Share with us in the comments!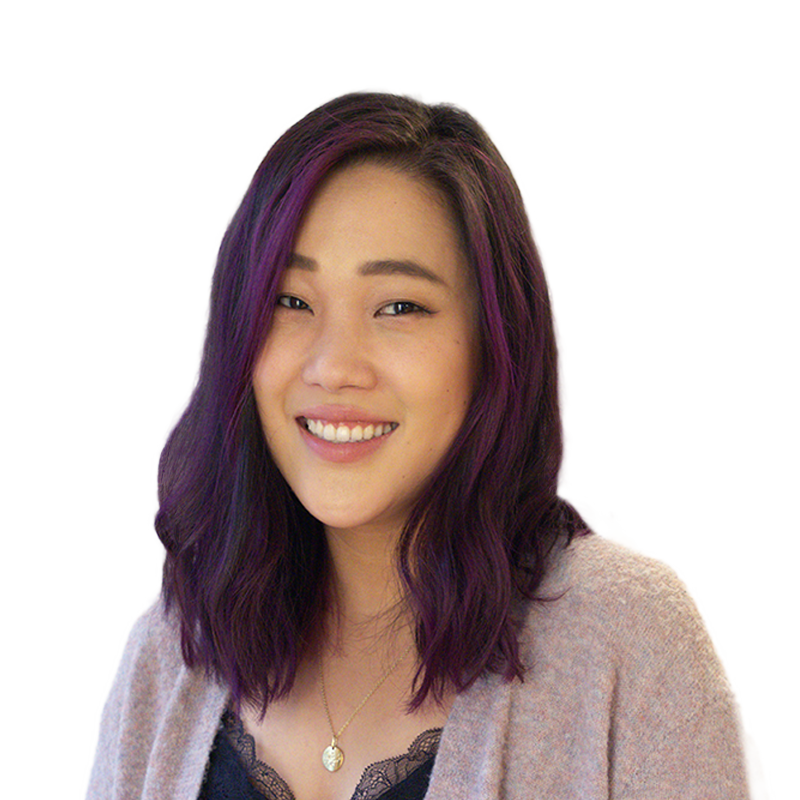 About the Author
Euna is a Content Marketing Specialist at Kintone. She holds a BA in English from the University of Michigan and has a thing for words, food, and travel.