IT teams are faced with a new surge of disruptive technology as an evolving, more advanced workforce requests more of their attention. To efficiently manage demands coming from multiple directions while ensuring data security, senior IT leaders are implementing a "bimodal IT" strategy.
Bimodal IT is a term coined by analyst group Gartner which describes a strategy for both managing mission critical IT systems and keeping the lights on (Mode 1) while also able to deliver innovative new tools needed for digital business transformation (Mode 2).
A recent Gartner survey shows nearly 40 percent of CIO's have embraced bimodal IT with more planning on adopting the strategy in the next three years.
While both modes are essential for businesses, many struggle with adoption. To ensure your IT team doesn't run the risk of running errors that can derail both your mission critical and innovative projects, here are some mistakes to avoid.
1. Assuming bimodal IT only impacts IT infrastructure. The business itself, in the way that it operates, will be also be affected by the shift in strategy. And businesses are often not prepared because IT teams aren't able to outline the changes around implementing bimodal IT. The business itself has to be proactive during the implementation process, planning and budgeting accordingly.

2. Rapidly deploying a Bimodal IT strategy. Keep in mind that bimodal IT isn't the same as agility. The changes have to be gradual, with the results measured at regular intervals to ensure goals are met. It's essential IT leaders understand how the business' needs are being met via the Mode 2 project, otherwise it won't deliver the expected results.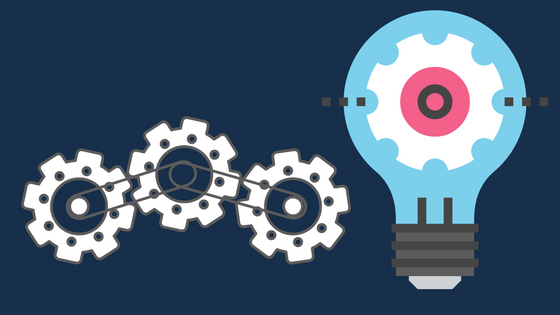 3. Assigning only one team to manage Bimodal IT. When IT teams try to handle both Mode 1 and Mode 2, they inadvertently focus more on Mode 1. If there are any problems with Mode 1, they get distracted and ignore Mode 2 altogether. Creating dedicated teams for each mode can help prevent this. The teams for each mode should have personnel with the necessary skills, expertise, and experience to handle the unique demands. For example, Mode 1 requires highly specialized programmers who require little involvement from business teams. Meanwhile, Mode 2 requires developers with close interactions to business units who can rapidly transform business ideas into applications.

4. Creating dedicated teams to focus on each mode separately. While distinct teams are needed, both must work in tandem to seamlessly collaborate on various aspects of the project. Crossover integration and data sharing between the teams is the key to ensuring the bimodal IT implementation is on track and works in favor of the business.

5. Not including business management teams in regular feedback with IT team. The personnel assigned to this role should have complete understanding of how the business operates and how implementation of bimodal IT will affect its operation. Otherwise, the IT team will not be able to capitalize on opportunities which present themselves after implementation that is only possible in Mode 2. The impact of these opportunities on business will also go unnoticed.

6. Focusing on speed without considering business continuity. An IDC report this year reported on a growing amount of "technical debt" caused by bimodal IT. In other words, "work left to do" in bimodal IT when the faster, Mode 2 IT is not integrated properly with things such as security, compliance and business continuity. Over time, this debt accumulates and redundancy and inconsistency increases, leading to greater operational costs that can ruin any well-intentioned digital transformation initiative.
In its report on bimodal IT, Gartner stated that over 75% of IT teams will implement this approach by 2017. However, more than half the teams will be unable to make the most of bimodal IT, which is something no business in today's competitive landscape can afford.
ALSO READ: Innovative CIOs Using No-Code/Low-Code Application Development Tools To Combat Shadow IT