After a great first round of interviews with transformation leaders from Fortune 500 and SMB companies excelling in operations, change management and digital strategy, we're back for more with a podcast.
In this new season of Transformation Talk, we interview leaders about their digital and business transformation journey as they share best practices and advice for driving impactful change across their organization.
Changing speed when your company or customer demands it requires more than just a roadmap with the right skillset. It takes effortless collaboration across departments. It means breaking down silos for creating trust and transparency. And ultimately, it requires a clearer understanding of your business' strengths and weaknesses.
There are many approaches for driving digital transformation (no wonder it's become quite the buzzword). But the goal isn't the destination as it is sustaining ourselves for this ever-changing journey in serving our customers.
This week, we sat down with a leader who knows this all to well.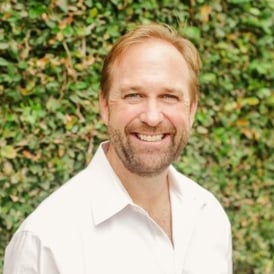 Steven Carleton, a self-proclaimed fanatic of customer experience and operational excellence, has worked with industry giants like Apple, Genentech, and served in the US Coast Guard. Most recently, he was COO of Global Shipping at eBay.
He's an expert in improving customer experiences, nurturing customer loyalty, and ultimately, increasing sales. He's also the Founder and President of CustomerMatters, a boutique consulting firm with a unique capability at the intersection of customer experience and operational excellence.
He shared insights and steps we can take to build customer-centric organization.
What does it mean for an organization to be customer-centric?
There's not a real clear definition; it means different things to different people. For example, a call center is an important part of customer experience and customer centricity, but it's only one piece of it, and usually at the tail end. Customer experience goes all the way upstream, even before your customer becomes your customer. How do they discover who you are? What experience do they have with your product, or app, or service?
For me, "customer experience" means walking in the customer's shoes and understanding what needs they have. It takes a conscious effort and disciplined approach to say, "I need to think about what's good for my customer," and disavow what's good for the company. It's almost a religious belief, where if you do what's right for the customer, movement of traditional metrics (often financial in nature) will follow.
How can middle-tier management be fully engaged in customer centricity?
Middle management is very important, because that's where the work is done. But it's even more important for executive leadership to be engaged. Not just supportive, but engaged. If you get executives on board and committed, then their behavior is going to drive the behavior of middle management, which is going to drive the behavior of the folks who actually get the work done. That's where it has to start to make it sustainable.
What are some practical things we can do to connect better with our core customers?
Number one is walk in the customer's shoes. When I was at eBay and built the customer experience team, believe it or not, there were a lot of people who didn't use the company's products. So I set up a little contest, like gamification: Who sold the most items on eBay and who sold the highest dollar amount this month? Or who bought the most? Just by doing that, people end up a customer. If they have to contact customer service, what does that feel like? Are they satisfied if they have to file a claim against someone?
FREE EBOOK: Conversations with Leaders Driving Organizational Change
The other piece is executive engagement. Sometimes, executives aren't necessarily focused down where the rubber meets the road, so to speak. I found that if you ask executives to go mystery shopping, they'll go. Let's say you're an executive at Starbucks. Mystery shopping would be going into a random Starbucks, being a customer, to see how the staff interacts and handles problems. That makes it real for them.
What are some hurdles you've seen companies struggle with in moving to a customer-centric point of view?
One of the things that I do when someone contacts me is conduct an evaluation: "Where are you in your current journey?" The next question is "Why do you want to do this? Why now?" You can tell if somebody just told them they needed to go get CX [customer experience].
You've got to do it for the right reasons. If your mission doesn't include, front and center, caring and focusing on the customer, then you're never going to drive all the behaviors and attitude change that you need to.
As we talked about earlier, top management, the CEO, should be the number one customer advocate. That's important because there are distractions and it's easy to get knocked off your game. If you don't have that level of commitment, there will be hurdles you may never be able to jump. That happened at eBay. We got distracted. After about three years of really hard focus on building a better customer experience, we had outside influences. An activist investor came in, wanted us to divest PayPal, and top leadership's attention was consumed for about 18 months. Our efforts really took a hit with these distractions.
What do you think the operational leader of the future will look like?
Conventional wisdom has been "Take care of the shareholder, take care of the employee, take care of the customer." I think we probably need to rearrange the order. You need to take care of the employee first, the customer second, and the shareholder third. Jeanne Bliss, a guru in customer experience, has a saying: "If it's broken on the inside, it'll show up on the outside." If your employees are not happy about what they're doing, or not clear what they're supposed to do, then the customer is going to feel that. But if employees are engaged, they will take care of the customers. Operational leaders of the future are going to need to be cognizant of that.
TRANSFORMATION TALK SEASON 1: Interviews with 10 Leaders Facing Organizational Change (eBook)
Operational leaders also need to stop thinking about the silos that are within our business, because our customer doesn't care that we have silos. Our customers want interaction and experience. They don't care why we can't do something, or why they have to be transferred. They just want to feel good.
When and why should an organization approach CustomerMatters? What are some examples of services that you provide?
If you know very little about customer experience and you're curious, we offer a Customer Experience (CX) 101 workshop, to teach people the basics about what these terms mean, how you use them, and how they fit together.
If you already have some pieces in place, we can perform an assessment and make recommendations about how to unify those pieces, which might include tools. It's important to understand what process you want to put in place first, and then go find the tool that will help you deliver it. So many times, technology becomes the focus and companies shoehorn their processes to fit a tool, which has nothing to do with the customer.
If you're a company that has disparate pieces of customer experience elements already, but you don't know how to create a vision, we can help you create your strategy, messaging, and a roadmap. Then you can start communicating that future state to the broader organization.
We also provide interim leadership. We can step in and act as a leader for you , help build the capabilities you need to build, and help you recruit the person who will fill that role. Meanwhile, you don't have to wait to find the right person. You can start making progress right away.
One of the things that makes us different from a typical consultancy is that we've done this. It's not just a theoretical strategy. We've done this at our companies and know how to implement it.
Have a question for Steven? Interested learning more about CustomerMatters? Get in touch:
Visit www.customermatters.io
Email steven@customermatters.io
Follow on Twitter @customermatterz
Read the entire first season of Tranformation Talk interviews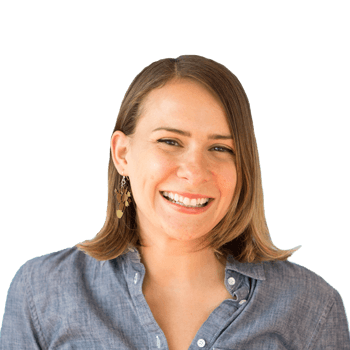 About the Author
Nicole is Director of Marketing at Kintone, with 10+ years experience in content strategy, campaign management, lead acquisition and building positive work cultures of empowered, purpose-driven team members. She spent seven years as a journalist, previously serving as a CBS San Francisco digital producer, NPR contributor, Patagon Journal deputy editor and reporter for several publications, including the Chicago Tribune. She's passionate about the tech for good space, social entrepreneurship and women leadership. On the weekends, you'll likely find her putting her Master Gardener skills to use in at community gardens in Oakland.