So what is Shadow IT? In short, it's any IT product used by a company that's not vetted or officially approved by the IT department. This can include hardware, software, and web services and applications. These tools and apps have become increasingly popular as developers have introduced new quick fixes and off-the-shelf solutions in response to the limitations of the old guard of tech tools (think: email, word processors, spreadsheets).
4 Hidden (and Not So Hidden) Costs of Shadow IT
While it may not be as sinister as the name suggests, Shadow IT takes up a whopping 30 to 40% of overall IT spending for large enterprises, according to Gartner. This means that nearly half your IT budget is being spent on tools that teams and business units are purchasing (and using) without the IT department's knowledge. A lot of unapproved software and services may duplicate the functionality of approved ones, meaning your company spends money inefficiently. How does this impact overall revenue? While it depends on the industry, on average companies spend 3.28% of their revenue on IT, according to a recent study by Deloitte Insights. Banking and securities firms spend the most (7.16%) and construction companies spend the least (1.51%).


Adding more and more applications and web services to your daily roster of tools also leads to hours of wasted time. The average knowledge worker switches apps about 1,100 times a day and spends about 2.5 hours per day—roughly 30% of the workday—searching for information. So much of our time is lost by constantly toggling between multiple platforms, databases, and applications over the course of each day.


Additionally, Shadow IT comes with a higher risk of security and compliance complications because the tools are not properly vetted. These risks include lack of security, which can lead to data breaches. Your IT team is unable to ensure the security of the software or services and can't manage them effectively and run updates.


Finally, with unapproved software, there's always a risk of losing data that's critical for the company. Depending on the application, there's a chance that there are no backups enabled, and the employees using the program might not have a proper recovery strategy. Data loss can also be an issue if the employee or team using the software leaves the company. In any of these cases, important data may be lost with little to no chance of restoring it.


Related: Shadow IT? Surprising Results from Recent Low-Code Adoption Survey
How to Stop Relying on Shadow IT
Now that you know the costs and risks of Shadow IT, here's how we can switch to something better.
Build your own all-in-one solution. If you're not finding the right software solution for your team or company, why not build your own? Spoiler alert: you don't need to know how to code or hire outside developers for the job. Low-code/no-code platforms are a game-changing development that let us stop relying solely on software developers to create the tools we need. Visual application builders like Kintone's enable you to drag-and-drop your way to custom enterprise software. You can build one or 100 apps all on one platform—whatever you need to get your job done the way you want.

Even if you don't realize it, you've probably done some sort of visual programming before. With these platforms, the act of programming consists of dragging and dropping graphics, just like you do in many of your favorite consumer websites, social media tools, and apps.

In fact, the best person to build your ideal enterprise application is you—only you have the knowledge of your specific role and field. You know what will make your job easier and what your current software is missing.
Read Also: 5 Reasons to Make Your Entire Team Citizen Developers
Let's say you typically use 10 different applications a day to get your work done. Maybe some of these applications don't communicate well with each other, so you find yourself inputting the same information more than once. Or perhaps you find yourself wasting time digging around for a specific email or file. How much money would it save if you could cut this down to five applications? How much time would it save you?

If you're ready to switch to a better system, sign up today for a free trial of Kintone, no credit card required. You can start building your own enterprise apps for desktop and mobile using one of our templates or start from scratch with Kintone's drag-and-drop interface.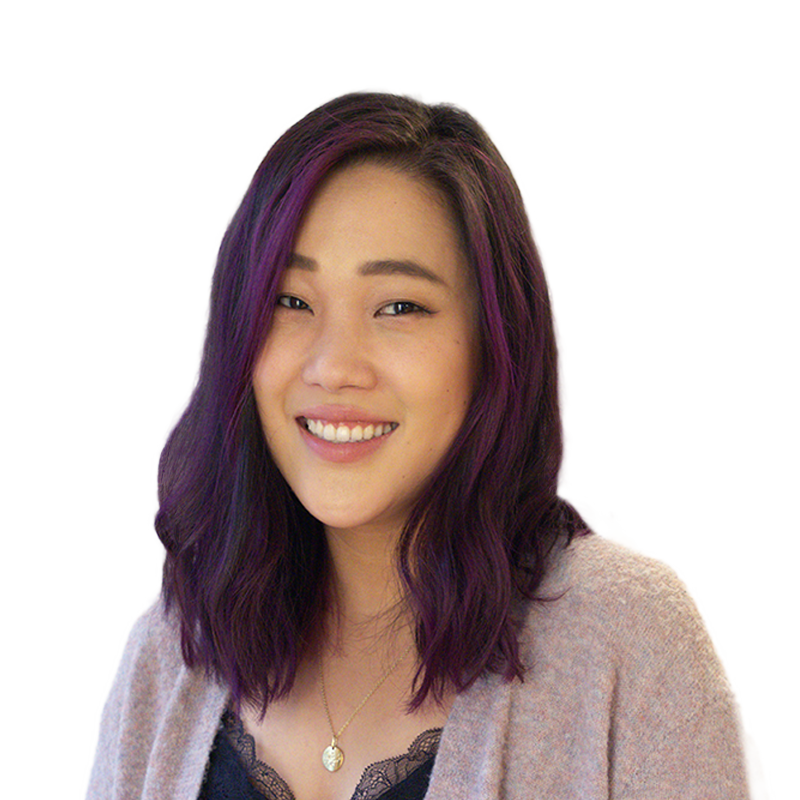 About the Author
Euna is a Senior Content Specialist at Kintone. She holds a BA in English from the University of Michigan and has a thing for words, food, and travel.