If you missed our most recent Transformation Talks: Remote Work in a Post-Pandemic World, check out our top five highlights below and be sure to watch the webinar recording here.
We had the pleasure of welcoming Chase Warrington,
Head of Business Development at Doist and Host of the About Abroad Podcast,
to
share his digital nomad experience and remote work expertise during this webinar. As a refresher, Transformation Talks is our quarterly webinar series where we invite speakers for a 30 minute fireside chat with our CEO, Dave Landa, followed by questions from the audience.
Our speakers share ideas, concepts, and practical methods to enable transformation, be it digital transformation, cultural transformation, teamwork or work style transformation.

1. Remote Work Before The Pandemic
Chase's remote experience has been a unique one. He worked for a hybrid company right out of college, and until this day has never worked at an office. A few years ago he transitioned to a location-independent lifestyle and is happy to be able to call different cities home. Today, Chase gets to call Valencia, Spain his home. He is proud of his organization Doist for promoting remote work with over 100 people in over 30 countries.
"I feel culturally immersed every day when I'm working with teammates from Russia to Taiwan to Rio. Every day I'm talking to someone from a different country who approaches things in a unique way, and I love it. I'm so stimulated by that—it's a lot of fun."
The start of Dave's career was similar in that his first job out of college was also remote, though his experience was very different. He joined a Silicon Valley based manufacturing company and worked remotely from Taiwan where he was living at the time. His main technology was a fax machine as this was before email in the early 90's.
"A 20-page fax with the bill of materials of the electronic components I needed to procure would arrive overnight in a long scroll. The technology was a real challenge back then."
2. Asynchronous Communication
When organizations practice asynchronous communication, employees don't need to feel pressured to respond immediately to questions or requests, which removes distractions and allows for better focus and less stress.
Chase's organization, Doist, has a 24-hour standard policy for responding to messages.
Dave: "We've been talking a lot about email and how damaging it can be in terms of your ability to be productive and engage in deep work. A core part of remote work and making remote work work is creating policies that will allow people to be productive and efficient in a remote work environment."
Chase: "Exactly. Asynchronous is at the core of everything we do. It's baked into onboarding, culture, and in the way we communicate. Our communication is almost completely asynchronous."
3. Meetings Across Different Time Zones
Working with team members around the world in multiple time zones makes scheduling meetings trickier. Both Doist and Kintone have faced this issue.
Chase: "Syncing up for a team meeting just isn't worth it. Not only because we would force people to stay up late or early, but we can be more productive in an asynchronous world. The interactions between humans are slower and fewer, but they are of a much higher quality."

4. Remote Work Communication
With remote work, we said goodbye to watercooler conversations. This means that communication is instead happening in tools such as Slack or Zoom. But if you're lucky, your organization is using a centralized platform to capture knowledge sharing such as Kintone or Twist so if you do miss a meeting or message you are still able to access the information in a meeting minutes application or a topic-specific thread.
Chase: "Knowledge not shared in a live environment is beneficial to those who in an office setting were perhaps too shy to speak up and had to compete with someone who is loud and always getting the floor to speak. Now it boils down to the highest quality answer; those will win in an asynchronous environment."
5. Hybrid Environments
The big question recently is how to navigate a hybrid environment for those who don't feel quite ready to go back to the office full time. Having to suddenly make the shift to remote work at the start of the pandemic meant having to change company infrastructure of collaboration and these changes will hopefully stay in place for the best.
Dave: "Even if you're in the office, you can still follow policies of sharing all the key work data in a central platform. Whether they are next to you or across the world, they are all accessing the data equally and able to make good decisions and move processes forward."
Having the option to go back to the office or to stay permanently remote will allow for hybrid teams to choose a workstyle and lifestyle that suits them best.
Let us know in the comments how your organization has navigated remote work during the pandemic and if you are heading back to the office anytime soon.
You can view the full webinar by clicking here, for our upcoming webinars you can view the schedule here. Make sure to tune into Chase's podcast About Abroad for a peek inside a life beyond borders.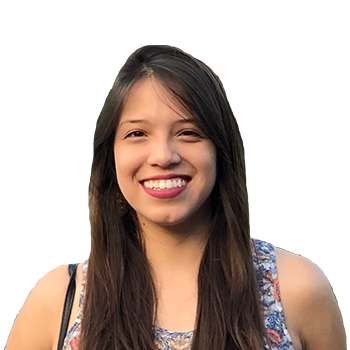 About the Author
Malena is a Senior Events Specialist and Marketing Campaign Associate at Kintone, where she enjoys getting people excited about Kintone through events they host and creative marketing campaigns. You will find her sketching out new ideas for social media copy, drooling over event catering menus, and flipping through Kintone threads where all the project management lives. Born and raised in San Francisco, she is a natural at finding the best places to eat in the city and navigating towards the nearest Bart station. Malena graduated from UC Berkeley, with a degree in Psychology, roll on you bears!