When you think of company culture, what comes to mind? An endless supply of snacks, happy hours on Friday, shared core values -- perhaps all of the above!
If you want to improve the work culture in your workplace, then look no further. We've done all the research for you and found the top eight conferences you should attend to take your work culture to the next level. Company culture is more than organizing team bonding lunches and off-sites. It's about igniting that spark in the workplace that makes team members look forward to work, whether they are in the office or working remotely across the country. We just want to say that we see you, and we appreciate all that you do.
This invite-only conference for both attendees and speakers is an immersive two day event for business leaders who are committed to building positive teams and cultures. For those wondering about their exclusivity: they make it exclusive as they believe experience is only as good as the people in the room. That said, the event sponsors review new applications every year to make sure every attendee and speaker will contribute to the most engaging, interactive and inspiring conference. Past speakers include business leaders from Google, Facebook, Slack, and Salesforce. They were also featured as the Top 30 Conference for Entrepreneurs in 2017.
2. Corporate Culture Conference
February 6 | Toronto, Canada
Get your passport ready and come learn from The Conference Board of Canada, an independent applied research organization that delivers insights into Canada's toughest work culture challenges. This year's theme, "culture by design," will delve into the factors that support and shape great organizational cultures. You'll start off the day by learning about a behavioral science approach to building culture, and then you'll learn about the role technology played in Microsoft Canada's cultural journey—all before lunch is served. If we've piqued your interest, you'll want to check out what else is in store.
March 3-5 | San Francisco, CA
The Great Place to Work organization is the global authority on workplace culture. They survey hundreds of employees to learn more about their organizations and award the coveted Great Place To Work Certification. Every year, they bring together over 1,200 attendees who are passionate about creating amazing workplaces for all. You'll hear about the most innovative strategies and personal stories from Fortune 100 executive leaders and get hands-on coaching. You can also earn professional credits from Society of Human Resource Management (SHRM) and HR Certification Institute (HRCI).
ALSO READ: 9 Digital Transformation Conferences for Operations Managers in 2020
4. Inclusive Diversity Conference
April 27-28 | San Francisco, CA
If creating a more diverse workplace environment has been on the top of your list, look no further. This conference will give you all the data and analytics needed to manage change and get the leadership buy-in you need to create an inclusive employee experience that will engage, retain, and and elevate your workforce. You'll also learn how to achieve a balance between diversity and inclusion and why there needs to be an equal focus on both for talent to stay.
July 14-16 | San Francisco, CA
What we love most about the Culture Summit is how receptive they are to attendee feedback. They send surveys as soon as the conference wraps up and spend the rest of the year concocting the perfect lineup for the following year. This community-driven conference invites the speakers or sessions that were a hit the year before as well as incorporating new suggestions from attendees. Speakers this year include, Bruce Daisley, Vice President of Twitter and Bestselling Author of 'The Joy of Work', Shannon Ellis, Director of HR at Patagonia, and many more.
They present all of their content in such a fun, engaging way that melts away all the jitters attendees might feel at conferences and will have you taking selfies with new friends in no time (photo contest alert!). Their goal is that every attendee walks away with a little TLC: tools, learning, and community.
July 27-29 | Chicago, IL
The Human Capital Institute brings a new approach to work culture at the Employee Engagement Summit 2020. They believe that employee engagement is primarily manager driven, and not the sole responsibility of the HR team. At this conference, managers will learn how to improve their leadership skills so they can connect better with their teams and guide them to success. If this sounds like the conference your team needs, but aren't able to travel to Chicago, they now have a virtual conference option that might be best suited for those who would rather attend remotely.
July 27-29 | St. Augustine, Florida
If you're a positive disruptor, then this event is for you! Part conference, part ted talk, part experiential learning, part networking event, part fun and celebration, Rebel Minds brings you a cultural event unlike anything you have experienced before. Where you experience the concepts first, then explore the theory and strategy of what you just experienced. Get ready to be inspired by thought leaders, challenged by concepts and develop your skills through hands on workshops and learnings as leaders work with you to align your organizational culture to your business strategy and redefine happiness at work.
August 24-26 | San Diego, CA
OPEX understands what attendees want out of a conference. They bring you over 70 speakers, 30 interactive sessions, a growing community of 140,000 members, and wait for it…zero sales pitches. It's suitable for every member of your team, whether you are a CEO eager to learn about increasing their business value, a product manager who wants to increase your knowledge about technology adoption and enhancing digital capabilities, or an HR leader who wants to build a high performing culture. With various tracks and a packed three-day agenda, you'll want to bring your team members to get the most out of all the exciting content offered.
***BONUS:
Start 2020 off right by downloading our FREE HR ebook How New Technologies and Methodologies are Reshaping HR. In this ebook, we'll break down how the HR role has changed and what this means when choosing software for your team.
You'll also learn how no code platforms are making HR roles significantly more cross-functional. Agile platforms allow HR professionals to adapt and change their technology based on this new landscape.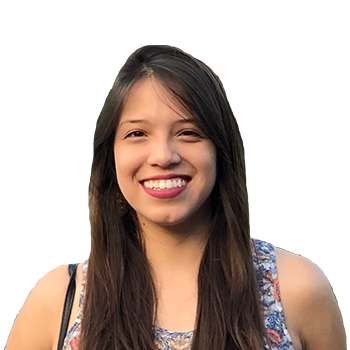 About the Author
Malena is a Senior Events Specialist and Marketing Campaign Associate at Kintone, where she enjoys getting people excited about Kintone through events they host and creative marketing campaigns. You will find her sketching out new ideas for social media copy, drooling over event catering menus, and flipping through Kintone threads where all the project management lives. Born and raised in San Francisco, she is a natural at finding the best places to eat in the city and navigating towards the nearest Bart station. Malena graduated from UC Berkeley, with a degree in Psychology, roll on you bears!