When you think of company culture, what comes to mind? An endless supply of snacks, happy hours on Friday, shared core values -- perhaps all of the above!
No matter what your company culture is like, there is always room for improvement as work culture is constantly evolving. We bring you, our top 9 Company Culture Conferences for 2019. Learn from experts about the latest trends for driving employee engagement and make this the year that every team member shows up ready to bring the best, most authentic version of themselves to work.
1. Great Place To Work For All Summit
February 26-28 | San Francisco, CA
Great Place to Work has surveyed over 100 million employees globally to help organizations build high-performing workplace cultures. At this highly anticipated annual conference, you'll connect with over 1,000 people leaders and learn how to maximize employee potential to drive business results. This conference is perfect for those in a leadership position who will walk away with tools to manage their team more effectively.
Bonus: A concert with singer Meghan Trainor is included with your conference pass. Even more of a mega bonus, you can receive professional development credit for attending.
2. EXImpact Transform the Employee Experience
February 27-March 1 | Orlando, FL
You'll appreciate the way EXImpact clearly outlined the 5 key benefits of attending and even included a PDF map of the employee journey that you can download. Some of these benefits include learning quantitative and qualitative ways to gauge engagement and how to create an emotional connection between employee and company brand.
This year's lineup features executive-level speakers from IBM, Hasbro, GE, Buzzfeed, Mastercard, Autodesk, and more.
March 18-21 | Nashville, TN
They are celebrating their 5th anniversary this year, and you better believe that the speaker lineup will not disappoint. Past guest speakers have included Michelle Obama, Amal Clooney, and renowned professors and best-selling authors. The WorkHuman Conference will dive into challenging topics such as diversity, equality, creating cultures of community and the value of bringing humanity to the workplace.
You'll come out with new insights about the future of the modern workplace, backed up by research and the latest data that is impacting the full spectrum of our work lives.
March 28-29 | Atlanta, GA
If your employees described your corporate culture, would it match the words that are posted on the walls of your corporate office or website? This thought-provoking question is meant to shed light on the disconnect that often happens between employee and HR communication. At the Employee Engagement Summit, you'll be in good hands with workshops that will help you devise a framework to align employee and company goals.
They'll also be tackling the best practices to employee on-boarding and the importance of the "voice" in driving employee engagement.
June 4-5 | Vienna, Austria
How would you like to learn from Global and European HR leaders from the world's biggest companies on how they are getting ready for the increasingly digital new world of work?
This conference gives you a unique opportunity to immerse in a network of global innovative companies that are leading the way in the HR world. If you are up for a new challenge to transform your organization and are open to discussing with peers how to tackle your biggest pain points then you're the right candidate to attend.
June 17-19, 2019 | Chicago, IL
Get face-to-face with the world's most advanced employee experience, modern intranet and company culture practitioners. You'll connect with over 400 digital workplace leaders, including top-notch speakers from NASA, Harvard, GE, Sony, and many others.
You won't want to miss their Employee Journey track where you'll learn how to model and map the employee journey, implement employee drive design and measure the digital workplace. With a 99% agenda satisfaction rate, you'll leave with nuggets of knowledge that you'll be eager to apply at your organization.
June 25-27, 2019 | San Francisco, CA
Kintone attended this conference last year as a sponsor. If you were there too, then you probably remember our giant giraffe at the booth. This conference brings you a cadre of culture champions to share actionable culture solutions and best practices from your peers for companies of all sizes.
Our favorite workshop was on Remote Employee Engagement, we walked out with tips on how to celebrate small and big wins with remote team members. Culture Summit also kept everyone on their toes with a fun afternoon Go-Game activity where attendees snapped silly photos to complete challenges.

July 17-18 | Madison, WI
CultureCon has a mission to not only provide you with the tools for improving your work culture but also what happens when you step outside of the office. They believe that "it [culture] lives in the way we think about work and the people we work with, and in our motivations and purposes as humans." This conference dives into the very root of work culture, the human!
You will learn from positive-culture experts who are in the work of improving the workplace. Are you ready to become one of the #CultureGeeks?
November 21-22 | Berlin, Germany
Connect with industry leaders from all over Europe and internationally to rethink your HR strategy for 2020. One of the main focuses for this conference are the 20+ real-world end-user case studies on having an HR strategy as the foundation for digital transformation at your organization. You'll also be exposed to the latest technologies, innovations, and research specifically for HR.
Another thing to look forward to is the 30+ hours of networking from the meet and greets with executives, icebreaker roundtables, and world cafe sessions.
***BONUS:
Start 2019 off right by downloading our FREE HR ebook How New Technologies and Methodologies are Reshaping HR . In this ebook, we'll break down how the HR role has changed and what this means when choosing software for your team.
You'll also learn how no code platforms are making HR roles significantly more cross-functional. Agile platforms allow HR professionals to adapt and change their technology based on this new landscape.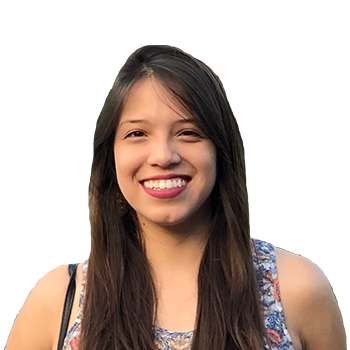 About the Author
Malena is an Event Marketing Associate at Kintone, where she enjoys getting people excited about Kintone through the many events they host. You will find her sketching out new ideas for social media copy, drooling over event catering menus, and flipping through Kintone threads where all the event planning lives. Born and raised in San Francisco, she is a natural at finding the best places to eat in the city and navigating towards the nearest Bart station. Malena graduated from UC Berkeley, with a degree in Psychology, roll on you bears!