Cloud-based apps are transforming business as traditional tools like Excel spreadsheets go the way of the dial-up modem.
And for good reason. Sharing desktop spreadsheets back and forth over email is not only inefficient, but it prevents you from seeing the bigger picture and could lead to serious errors.
That's why more and more organizations are replacing cumbersome spreadsheets with software-as-a-service (SaaS) providers to empower inventory, accounting, human resources and project management teams to do their best work with powerful collaborative and mobile tools at their fingertips.
Whether you're managing a department within a large company or running your own business, here's a list of five reasons why you should ditch the spreadsheet and start building your own business applications.
1. You can work from anywhere.
Forget waiting to submit approvals or assign new tasks until you can get to a computer. Cloud-based applications automatically sync databases, allowing you to conveniently review and edit records from a mobile device. It also improves the information gathering process for remote working teams, giving them tools at their fingertips to instantly share data like GPS locations, bar code scans and images.
2. Easily scale your business.
Companies need to run agile operations to react to an increasingly competitive market. As your business and team grows with acquisitions and new compliance regulations, so does the data stored in spreadsheets. Business apps can help teams across the globe to adapt to rapid changes by using a central platform so you can spend more time quickly reacting to changes than dealing with a deluge of unorganized spreadsheets.
3. Expect smarter collaboration with built-in communication tools.
Getting a team aligned on a big project is hard enough. It's even more of a challenge when your leading a team working in different offices and across multiple time zones. Business apps do more than allow multiple people to work on various processes from the same data. Many also offer built-in communication tools to leave notes and assign tasks to make sure nothing falls through the cracks. It also makes praising your team on specific tasks easier than ever.
4. See the big picture with real-time visualizations.
While Excel offers data visualization tools for data sets that are small and simple, once the data sets grow, these visualizations become static and almost impossible to present. High quality data visualization in business apps makes it very easy to see patterns or changing trends with a single glance. It transforms columns and rows of data into a format that can be processed almost instantaneously to quickly identify problems and make better decisions at every level.
5. Ensure accuracy and reduce trivial human errors.
Managing reports with multiple users and versions is more than just headache-inducing. It increases the chance for inaccurate information from trivial human errors. Don't think it can happen to you? Just Google "spreadsheet horror stories" to hear unfortunate tales about accidentally deleted formulas, missing data or even misaligned rows lead to million dollar mistakes. One of the highest profile example is JP Morgan's $6 billion trading loss following a lack of control over their spreadsheet.
Bottom Line: If you've identified with more than one of the five pain points above, it's time to ditch Excel for a more robust business intelligence solution.
In just a few clicks, Kintone transforms Excel spreadsheets, project documents, expense reports, time sheets, inventory sheets, and more into live, automated, and collaborative business applications.
Securely share data sets online with the rest of your team using dynamic charts and graphs.
Automate your business processes to request approvals, notify stakeholders, and give project teams real-time status updates using Kintone's Business Process Management and Workflow Automation tool.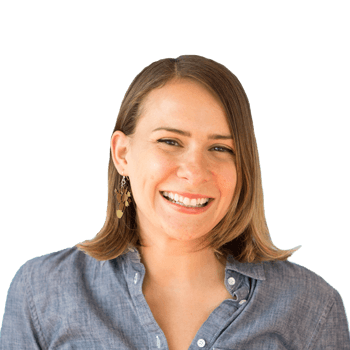 About the Author
Nicole is Director of Marketing at Kintone, with 10+ years experience in content strategy, campaign management, lead acquisition and building positive work cultures of empowered, purpose-driven team members. She spent seven years as a journalist, previously serving as a CBS San Francisco digital producer, NPR contributor, Patagon Journal deputy editor and reporter for several publications, including the Chicago Tribune. She's passionate about the tech for good space, social entrepreneurship and women leadership. On the weekends, you'll likely find her putting her Master Gardener skills to use in at community gardens in Oakland.