This is part of an ongoing series about overcoming common reasons behind project failure.

Just like anything with a lot of moving pieces, success or failure often depends on the changes that happen along the way. Projects are no exception.
Successful project management should efficiently track changes to keep everyone on your team accountable as well as keep an audit trail for stakeholders.
But project tracking is more than just establishing checkpoints and milestones -- it's creating a full-fledged system for monitoring their completion, reporting truthfully on whether or not they were successfully completed and if any problems were encountered.
With a good tracking system in place, it's nearly impossible to let unfinished tasks or missed deadlines slip through the cracks unnoticed.
However, when you're missing an adequate tracking management system, the following can happen:


1. No way to measure a project's progress
How will you, your team and management know when a project is going well or when it's gone south? Project managers are often challenged by determining whether or not a project is successful, especially since those involved may have different perspectives on what successful completion looks like.
Here are some specific ways for measuring progress:
Earned Value management: This is a technique to monitor the project plan, actual work and work completed value to see if a project is on track. Earned Value shows how much of the budget and time should have been spent right alongside the amount of work done so far. Learn how to calculate Earned Value here.
Milestones: Milestones can be any significant checkpoint or phrase in the project lifecycle. They can also be any highly significant task, event or decision for a given amount of work.
Status reports: Status reports, whether they're weekly or monthly, help managers to observe tasks and their progress. They can help track whether the project's initial goals can still be met after a certain period of time. It also helps for reviewing a team's performance and enables managers to quickly step in when a problem comes up. Project Times has more tips on what a thorough status report should contain.
Data integration with software: As projects grow in size and complexity, tracking the progress of potentially hundreds of stakeholders can be cumbersome. This is where the software tools in place become critical. Good project management software can let you automate your project tracking to request approvals, notify stakeholders, and give your teams real-time status updates. At the same time, you can track the status of projects with push to mobile notification and real-time analytics.

2. Project goes over budget and time
With poor tracking in place, it becomes difficult to know when you need to reallocate resources or immediately fix problems which can invariably lead to a project going over budget or missing crucial deadlines.
With fewer than a third of all projects successfully completed on time and on budget, this is a huge problem for many project managers. It usually ties back to setting milestones to achieve the desired end date. Not taking milestones seriously can drag projects out which can cause you to lose momentum and waste time catching up.


3. Overwhelmed and burned out teams
You may find that completing a milestone is going to be more challenging than originally anticipated. Maybe it's more expensive than original estimates, or is more of a 2-person job. Whatever problem you identify, tracking helps to get an immediate snapshot of the status of your whole team so you can make adjustments.
Tracking is also useful to make sure you're not over-assigning tasks to people on your team feeling overwhelmed. And it makes it easy to know when a milestone has been completed.


4. Scope creep
It's not unlikely for your client or outside sponsors to add more requirements even with your project well underway. You may be happy to please them, but without a project tracking system, you might not realize that some or all of their added expectations are unrealistic.
With a tracking system, you should be able to tell them what is and isn't reasonable, and if they're adamant, what in your project would have to be shifted to meet their needs.


5. Unorganized slew of spreadsheets and emails
Effective project management tracking really comes down to staying organized. There's always an endless stream of spreadsheets, PowerPoint presentations and other project documents to keep track of and it doesn't take much time before your desktop and inbox gets cluttered.
Software automation tools can keep all your documents in one centralized location that's easily searchable and attached to a specific checkpoint or milestone. You can also use services like Google Drive or Box to keep all related files together and make notes with your team.


Final thoughts
Good intentions can turn sour fast if unexpected surprises create a bottleneck at the end of a project. Before you and your team hit the ground running, spend time to construct a tracking system to help you better manage people, equipment, time and money to successfully complete your project.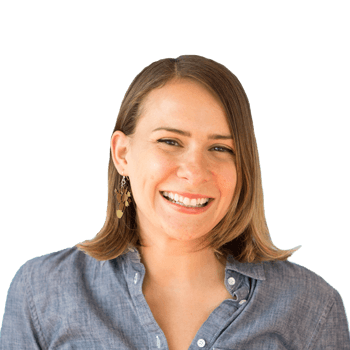 About the Author
Nicole is Director of Marketing at Kintone, with 10+ years experience in content strategy, campaign management, lead acquisition and building positive work cultures of empowered, purpose-driven team members. She spent seven years as a journalist, previously serving as a CBS San Francisco digital producer, NPR contributor, Patagon Journal deputy editor and reporter for several publications, including the Chicago Tribune. She's passionate about the tech for good space, social entrepreneurship and women leadership. On the weekends, you'll likely find her putting her Master Gardener skills to use in at community gardens in Oakland.