Whether you're in sales, HR or finance, designing a database system system to help your team manage data, stay on top on tasks, generate reports and share project updates doesn't have to be in pain in the you know what.
Learn from Magma Digital Chief Digital Strategist and Kintone Partner Stephen Bouikidis how to build an easy web-based database that's searchable, visual and flexible. Best of all, no coding skills are required!
In this hour long webinar, Magma Digital Chief Digital Strategist Stephen Bouikidis will show you:
Understand how to utilize cloud-based database tools that support business goals and drive results

Design a workflow blueprint that aligns with team goals and project objectives

Develop best-practice strategies and create business applications that streamline your workflows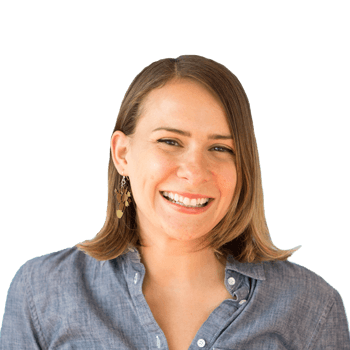 About the Author
Nicole is Director of Marketing at Kintone, with 10+ years experience in content strategy, campaign management, lead acquisition and building positive work cultures of empowered, purpose-driven team members. She spent seven years as a journalist, previously serving as a CBS San Francisco digital producer, NPR contributor, Patagon Journal deputy editor and reporter for several publications, including the Chicago Tribune. She's passionate about the tech for good space, social entrepreneurship and women leadership. On the weekends, you'll likely find her putting her Master Gardener skills to use in at community gardens in Oakland.