What are some of the pain points that your organization experiences?
While many of can be solved with new technology, the difficulty is not identifying the problem. It's not even identifying the solution. The difficulty is in actually executing on building those solutions. Especially for large organizations, the hardest part can be securing IT resources to build tools at a cost that is worthwhile for everyone involved.
The good news is that there is a growing movement in business and IT. Technology development once strictly performed by IT departments is moving to the hands of managers, project leaders and other workers who need fast solutions to operational problems. In fact, over 56 percent of technology budgets are now controlled outside of IT departments, according to IDC research released earlier this year.
This democratization of technology in enterprises is allowing teams to work much more quickly, access more information than ever before and make data-driven decisions in real-time.
ALSO READ: The Rise of the Empowered Citizen Developer: Is IT possible without IT
One phrase that you might have heard recently is "bimodal IT". Gartner analyst Lydia Leong explains it as:
"Traditional IT is focused on "doing IT right," with a strong emphasis on efficiency and safety, approval-based governance and price-for-performance. Agile IT is focused on "doing IT fast," supporting prototyping and iterative development, rapid delivery, continuous and process-based governance, and value to the business (being business-centric and close to the customer)."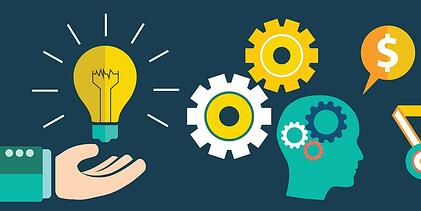 Traditional IT and Agile IT are not mutually exclusive, but needed for balance and to create a flexible way to work with both distinct set of needs.
Many enterprises still heavily rely on traditional approaches and deal with legacy code which take time and money to connect to a more modern infrastructure.
RELATED: No-Coding aPaaS Solutions a Win-Win for IT Departments
As more business leaders are tasked with drawing out operational inefficiencies across organizations, they are starting to generate conversations around important technology decisions. Their unique perspectives and understanding of a specific area of the business makes them equipped to come up with innovative solutions to keep their companies competitive.
However a couple issues remain obstacles:
1. Very custom requirements but inability to write code
Many business leaders require custom and agile solutions to their unique and ever-evolving business process, and so they face the technical challenges of developing, deploying, and iterating on new tools. In the end, they're left with outmoded, inflexible legacy solutions or disconnected spreadsheets and an overload of emails, risking version control and easily leading to mistakes, frustration and waste amid the disorganization.
But business leaders with an increasing confidence and comfort in technology are incorporating point solutions like Box, Google for Work, Skype and Slack to work more efficiently from their desktop and personal mobile devises. Much like the BYOD revolution earlier, the growing Build Your Own App (BYOA) revolution is being met with some resistance by IT departments for data security, reliability and control reasons. Departments without policies on these solutions risk placing these "citizen developers" in the "shadow IT" category, which would be harmfully counterproductive.
Recognizing both demands on and new capabilities of business users as well as IT departments' need to maintain governance, some software-as-a-solution (SaaS) and application-platform-as-a-service (aPaas) providers can provide a middle ground of both custom solutions and governance and security. These providers can give IT the control they need to manage Mode 2 agile development efforts while empowering the business specialists themselves to create, deploy and change their solutions with minimal, if any, coding skills required.
RECOMMENDED: Low Code vs. Customized Software: What's the Difference?
Low-code and no-code cloud-based tools allow business analysts to drag and drop processes and users to configure apps rather than code without ever requiring the need for the management of infrastructure and servers.
2. Growing IT backlog
In most traditional IT organizations with rigid approval processes and capital investment stakes, business users need to make a strong case for building out a new technology solution. But even once a solid case is made and approved, it could takes months before a solution is deployed due to the mounting IT backlog in many organizations.
As end users grow savvier with technology and access to data becomes more vital, IT departments are turning to SaaS and aPaas providers to help bridge the gap while relieving backlog pressure.
Embracing Mode 2 means turning the focus to the consumer of the technology -- the business units and what they want to accomplish with agile, fast-to-market applications.
Using these low-code or no-code platforms, IT can empower business leaders to take matters into their own hands to build the solutions they need and can take advantage of the inherent power in continuous improvement.
They are able to easily adapt and scale their projects as their business changes rather than waiting for IT to develop a new solution or rebuild on old legacy code.
The accuracy, speed and precision of IT systems can be the difference between winning and losing customers.
Bimodal can empower business leaders to solve their own problems
Ford CIO Marcy Klevorn is streamlining IT service delivery using bimodal approaches and a "triage group" of senior IT managers that make themselves available for an hour each day to business managers struggling with roadblocks, such as getting approvals. Klevorn says the triage meetings will help her team not only make quick decisions but determine whether they should shorten some traditional processes.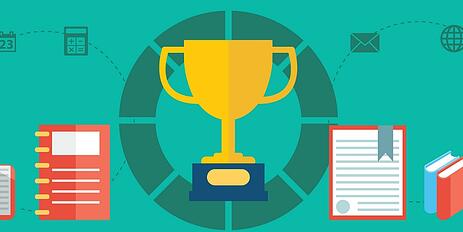 Schindler Group, a Lucerne, Switzerland-based company that manufactures elevators, escalators and moving walkways, is also embracing the bimodal IT concept.
In an interview with Computer World, CIO Michael Nilles says the IT department needed to bring more innovation more quickly to the business, so the company in 2013 created Schindler Digital Business AG, the company's digital business unit.
"It's very important when you have an established organization to give room for innovation, and you usually can't do that within the boundaries of an established organization," Nilles says. "So whatever you call it, you have to have it within another unit. You need teams focused on a new innovative piece."
He says the move is paying off for the company, which has embarked on a digital transformation that has used technologies, such as the Internet of Things and mobile platforms, to make its equipment smarter, its workforce more efficient, and the company better connected and more responsive to customers.
"It's really allowing us to have a faster, more risk-taking approach. You have the start-up mentality," he adds. "Traditional IT organizations have been taught to focus on standardization and 100 percent perfection. Now in this new world, you have to be fast and put the user in the center."
Innovative initiatives to satisfy user and customer experiences start with an Outside-In philosophy which "recognizes that everything is a process and the only ultimate purpose of any process is to satisfy a customer need."
Explore what, if any, mobile policies your organization has in place to allow collaboration and interaction in and outside of the office. This can include cloud solutions and mobile devices.
Research SaaS and aPaaS providers, a best of both worlds for IT departments and business users, to identify solutions IT is happy with while allowing business leaders to develop, deploy and change tools on their own.
Collaborate with the IT department to leverage emerging technologies and implement business systems that improve customer experience and create competitive advantage. This starts by clearly understanding IT's current value in your organization. Communicating often and celebrating successes will clearly send the message that IT is a business partner and its role is crucial.
Changing IT's culture to be more collaborative and to become a true business partner can't be forced from the top-down. It requires a change in mindset and behavior across departments. Focusing on these principles will put an IT organization on a path to being a powerful transformer for business leaders.
Evaluating aPaaS solutions?
Find out how Kintone outperforms Zoho Creator in Ease of Use, Quality of Support, ROI and more categories evaluated by G2 Crowd.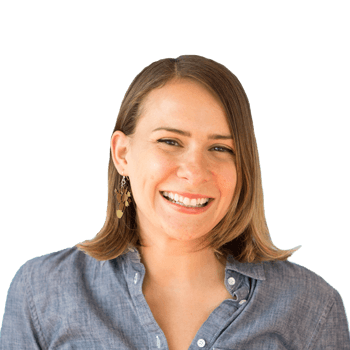 About the Author
Nicole is Director of Marketing at Kintone, with 10+ years experience in content strategy, campaign management, lead acquisition and building positive work cultures of empowered, purpose-driven team members. She spent seven years as a journalist, previously serving as a CBS San Francisco digital producer, NPR contributor, Patagon Journal deputy editor and reporter for several publications, including the Chicago Tribune. She's passionate about the tech for good space, social entrepreneurship and women leadership. On the weekends, you'll likely find her putting her Master Gardener skills to use in at community gardens in Oakland.