Review sites are nothing new. But if you haven't searched for business management software before, you might not know which to trust.
Quora threads, YouTube reviews, and blog discussions offer insight on various business software solutions, but they rarely give you the ability to effectively compare software brands across a variety of categories. But if you're out to find the best management software, that's what you have to do.
So where should you go? Here is our list of the seven best online software review sites you can use to efficiently compare and evaluate which business management software is right for you.
G2 Crowd is a review platform with approximately 650,000 independent and authenticated user reviews read by more than 3 million buyers monthly. The review site positions itself as unbiased platform with the goal of providing the insights business professionals need to gain confidence in their buying decisions and become more successful in their jobs.
Notable features:
Offers filters to generate a list of top project management solutions that meet your specific requirements.
Only validated and verified reviewers can post.
There are approximately 1200 categories of software to choose from.
Capterra is an easy-to-navigate software review website that offers visitors free access to its reviews. The review site boasts more than 500,000 verified reviews and sees thousands more added each month.
The company behind the site is very transparent about why it's free for visitors: vendors pay them when they receive web traffic and sales opportunities, meaning costs are on advertisers, not visitors. Capterra directories list all vendors—not just those that pay—so that you can make the best-informed purchase decision possible.
Notable features:
The website has strict guidelines reviewers must meet, including a test that verifies their identity and confirms their review is unbiased and honest.
The site has over 700 software categories to choose from.
Each month, more than five million buyers use Capterra to help make business software purchase decisions.
Gartner Peer Insights (GPI) is an enterprise technology and vendor review site for IT solutions. GPI allows users to cross compare business management software solutions at every stage of the buying process with its in-depth reviews and ratings process. Gartner doesn't reveal the names of the reviewers but it checks Linkedin profiles and enterprise domains to make sure that the reviews are coming from real people who work at the companies they say they do.
Notable features:
The site features over 340 software categories, making it easy to create custom searches.
Over 5,400 products have been reviewed on GPI.
GPI contains over 235,000 product reviews.
See Kintone on Gartner Peer Insights here.


GetApp is best known for providing buyers with side-by-side software comparisons through GetApp's free interactive tools and detailed product data. The review site has many categories and subcategories that users can use to do complex cross-comparisons of various products. Reviews and reviewers are all verified via LinkedIn accounts.
Notable features:
The site features a customizable search based on industry and business size.
There are over 180,000 reviews for more than 5,000 apps.
User can browse a wide range of categories for the niche business software they need.
Along with providing software reviews, Cnet also tracks all the latest consumer technology breakthroughs to shows users what's new, what matters, and how technology can enrich their workflow.
Cnet has a very large database of free and demo management software at their download.com site. Demos include user reviews and Cnet editors reviews. Because Cnet has such massive database of software products, the site features an extensive Categories and Platforms filter feature. See Kintone on Cnet here.
Notable features:
Users can download free trials of software for apps and mobile games directly from the site.
Cnet features extensive video materials explaining and demystifying various software and technology updates.
In-depth business management software reviews, along with simpler articles explaining various programs in simple language, help break down some of the barriers low-tech users face when researching software solutions.
TrustRadious positions itself as a company that offers unbiased, unsponsored, trustful reviews written in particular detail (400+ word length for average review). Each review goes through multi-step processes to ensure only genuine product reviews on are published.
Notable features:
Around 130,000 users have contributed nearly 80,000 unique reviews of software on the site.
The site offers downloadable management software comparison guides.
Users can read the reviews for free if they log in with their LinkedIn account.
See Kintone on TrustRadius here.
TopTenReviews (TTR) provides comparisons of the ten best in any given software category, making it easy for users to quickly filter and compare top-rated solutions. TTR is a great resource for people who are less interested in reviewing all possible software solutions and more focused on making quick decisions.
Notable features:
The site features comparison charts that allow high-level comparison between many categories.
The business management software reviews and ranks are in the form of articles with detailed information and many links for even more insights and analyses.
See Review of Kintone
Want to see how Kintone compares to its competitors? See how Kintone compares on each review site mentioned above.
You can also see how we compare against other low-code platform providers in Forrester's definitive report, The Forrester Wave™: Low-Code Platforms For Business Developers, Q2 2019.
This year's Forrester Wave Report evaluates 12 top providers and measures their platforms for a variety of factors including vendor strategy (such as partners and commercial model), application development process, training features, community, and market presence. Get the report for free below.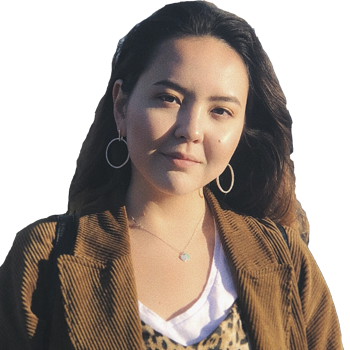 About the Author
Kintone Intern. Recently graduated from the University of San Francisco as a Media Studies major. Originally from Almaty, Kazakhstan. Went to high school in Hawaii and lived in Paris for a year as part of the study abroad program. Enjoys traveling and learning about life in different parts of the world. Always aware of what is going on in the tennis world (committed Nadal fan).