According to experts on generational traits and surveys of Gen Z individuals themselves, there are several common -expectations found among Gen Z across all fields of work. . By understanding and taking into account the traits shared among a specific generation, HR managers can hire in pursuit of creating an attractive work environment for multi-generational workforce.
Robert Half, one of the world's largest staffing firms, in collaboration with Enactus, a non-profit organization that provides students with a platform to create innovative projects, surveyed 770 Gen Zs to find out what Gen Z is expecting from their current or future job and how other generations can prepare to work alongside Gen Z.
What does Gen Z expect to be in their careers 5 years after college?
32%: managing or supervising employees in a corporate environment
24%: working their way up the corporate ladder, although not yet among the management ranks
20%: starting their own business/being entrepreneurs
9%: pursuing higher education
6%: working for a non-profit
ALSO READ: Gen Z Has a Lot to Say When It Comes to What They Want in a Workplace
Understanding Priorities
64% Of the 770 surveyed Gen Zs reported Opportunity for Career growth as the number one priority when seeking a full-time job. 44% Prioritize generous pay and 40% value making a difference or having a positive impact on society.
"I prioritize the pay when seeking a job as it illustrates company's interest in my work and skills I possess. I am not looking for the unreasonable amount but if the salary is very low I won't accept the offer even if the career growth is promised" - Sasha, 20 years old, London UK
Work Environment
64%: collaborating with a small group in the office

17%

: collaborating with a large team in the office
13%: working fairly autonomously in the office
4%: working fairly autonomously at the off-site location
3%: working collaboratively but at off-site location (virtually)
Also Gen Zs want to experience the promised situations they've seen digitally happening in real life. Historian and expert in generational studies Dr. Eliza Filby notes that Gen Z is looking for convincing proof of what companies are promising: "Do not speak about diversity and inclusion- practice it, live it. They will want to see it with their own eyes when they walk into an organization".
"When I go for an interview I pay attention to the working space and if people are all sitting separated apart or if I see some teamwork happening. I really enjoy working collaboratively." - Peter, 20 years old, San Francisco
"I could work remotely but I really don't prefer it. Flexible hours and ability to work from home is nice but I would prefer to be in the office and collaborate with the team face-to-face." - Alex, 22 years old, Moscow Russia
RECOMMENDED: Is Your Company Culture Repelling Job Seekers?
Leadership
One of the biggest misconceptions about Gen Z is that they dislike authority and only want to work with peers. According to Bruce Tulgan, a writer specializing in management training and generational diversity in the workforce, Gen Z want to be set up for success which includes receiving guidance, support and coaching.. This means that those who want to lead the new workforce need to be comfortable with a hands-on, coaching style management style.
Which single characteristic they value in leader/boss?
38%: honesty/integrity.
21%: mentoring ability,
18%: passion,
9%: vision,
7%: compassion
6%: intelligence
"I don't care if the CEO or my boss at work is a lot or a little bit older than me. I want the leader to be able to communicate with everyone and possess qualities not everyone has, like having a vision, being honest and able to take on a lot of responsibilities." - Tyler, 21 years old, San Francisco US
"I like the idea of company full of young people and the older more experienced person in charge" - Nurzhigit, 22 years old, Almaty Kazakhstan
Having a multi-generational workforce will be a critical factor in the success of any business. HR managers have to break away from the misconceptions and stigmas surrounding Generation Z and realize this young workforce is willing to learn, invent and bring new value. Companies and HR managers who embrace the new generation won't have to wait long before they benefit from the passion, dedication and results brought about by Generation Z.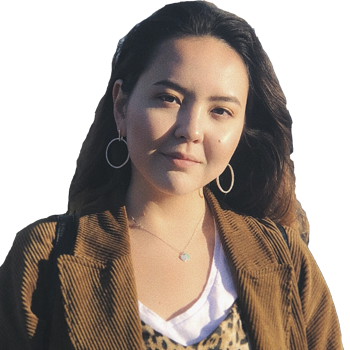 About the Author
Kintone Intern. Recently graduated from the University of San Francisco as a Media Studies major. Originally from Almaty, Kazakhstan. Went to high school in Hawaii and lived in Paris for a year as part of the study abroad program. Enjoys traveling and learning about life in different parts of the world. Always aware of what is going on in the tennis world (committed Nadal fan).