Osamu Yamada knew his company had a culture problem.
As the former Chief Director of Human Resources and current Vice President at Cybozu, one of Japan's leading software companies, his company had recently IPO'd—the fastest company to do so at the time on the Tokyo Stock Exchange. But for all its success, people were leaving. Complaints came into HR day after day about company expectations. Farewell parties were frequent. Turnover continued to climb into the double digits.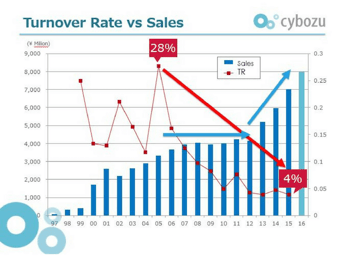 "As a company, we were focused on growth," Yamada said. "Company growth. That was our vision at the time, and employees were a tool to achieve it." Guided by the then-President and CEO Toru Takasuka, the company focused on outperforming itself year after year. "We wanted to compete with Microsoft and other household names," Yamada said. "That was the goal of the company. And that pressure became ourwork culture for every day, week, and month, year after year."
When turnover hit 28 percent and showed no signs of falling, Yamada knew things had to change.


The Evolution of the Work Culture Conversation
The work culture debate has roots going back to the 1950s, but in the last two decades it's become a de-facto part of the job hunting conversation. According to a Glassdoor survey, work culture is now one of the top five considerations for accepting a job offer.
One of the biggest reasons for this shift in values is the booming job market.
Ten years ago, unemployment in the United States was nearly 10 percent. The Great Recession, the worst since the 1929 Great Depression, saw the economy shrink over 8 percent in Q4 of 2008. With the economy went the job market: job openings decreased by 44 percent and mass layoffs spiked as companies merged multiple roles into a few remaining positions. Job hunters were at a disadvantage. While work culture remained a thoughtful conversation topic, finding employment took precedence.
All that has changed. Today, unemployment is the lowest it's been since December 2000. The job market is heating up and companies are in a constant state of hiring. Job openings are at a new record of 6.7 million and May saw a record 2.4 percent of Americans quit their jobs—a testament to worker confidence in job market opportunities.
For the first time in over a decade, it's a job seeker's market, and it shows. Armed with new confidence, people are weighing their options rather than signing up for the first offer that comes along. Candidates are also looking at factors like work-life balance, work culture, flexibility, and other employment perks. And with sources like Glassdoor and LinkedIn at their fingertips, companies can no longer hide their company culture.
"Customers will never love a company until the employees love it first." – Simon Sinek, author of Start With Why
RELATED: Remote Work Is Changing How Businesses Think About Employees. And That's a Good Thing.



Putting Your Company Culture to Work
People want good a good work culture, and they're willing to turn down the first available job offer to find it. But what are signs of a good work culture? After all, not everyone wants the same thing from a work environment. Here are some things many job hunters are looking for in a new workplace:
Defined company values: workers are looking for companies with a clearly defined purpose that goes beyond the bottom line. People want companies who not only believe in bettering their employees but also their community.
Open-door policy: employees want to know they can work with leadership to resolve problems or questions as soon as they arise. Open-door policies not only give leadership teams the ability to create an atmosphere of transparency and collaboration—they give workers a way to bring up and resolve problems before they fester.
Flexibility: workers want companies to acknowledge their lives beyond the workplace. Whether it's work from home options or the ability to come late and leave early to accommodate child care, employees want companies to help them balance their personal lives and work rather than choose between them.
Resources: employees need resources to do their work, and it's on companies to make sure they have what they need. Whether it's up-to-date software, mentors, or just an endless supply of quality pens, employees want to know they have the equipment they need to see the job through.
Training: workers not only want to provide value, they also want to receive it. Whether it's through extensive onboarding, a mentorship program, or subsidized continuing education programs, employees want companies who are invested in them.


Saying Goodbye to the Way Things Were

Cybozu's break came when its-then president left and Vice President and Cofounder Yoshihia Aono became the company's new President. "Aono's vision for the company included the well-being of its employees. For him, 28 percent was high enough, and he didn't want to see it get higher."
Yamada and Aono set about changing Cybozu's culture. They started with creating a flexible work policy. "We made it easier for employees, especially women with children and families, to continue to work. Our motto became 100 workstyles for 100 different people," he said.
The result was better than expected: in the first year following the new policy, turnover fell by nearly 10 percent. In five years, it was down by 20 percent. On top of this, the company continued to grow—even faster than before.
Today, Cybozu is internationally recognized for its progressive workplace policies. Not only do employees love the company's new work-life balance—the company loves it, too.
LEARN MORE: Cybozu ranks among best workplaces in Japan, especially for women
"Companies used to look for people who can show up and mold themselves to be what the company needs for eight to twelve hours a day. But the problem with that is companies don't thrive by making everyone the same. They thrive by acknowledging the individual humanity of each employee. We need to accept this if we are to receive the best people have to offer," said Yamada.
Creating your own culture: taking it from ideas to reality
Even some of the most imaginative and well-intentioned companies fail to bring their ideal company cultures to life. Mission statements ring hollow, values are dismissed as lofty goals, and aspirations fail to translate into actual behavior.
So how can one avoid the pitfalls of implementation? Insperity CEO and Chairman Paul Sarvadi and Kintone CEO Dave Landa discuss just that in their talk, "Designing Company Culture Is the Easy Part―Implementation Is What Matters."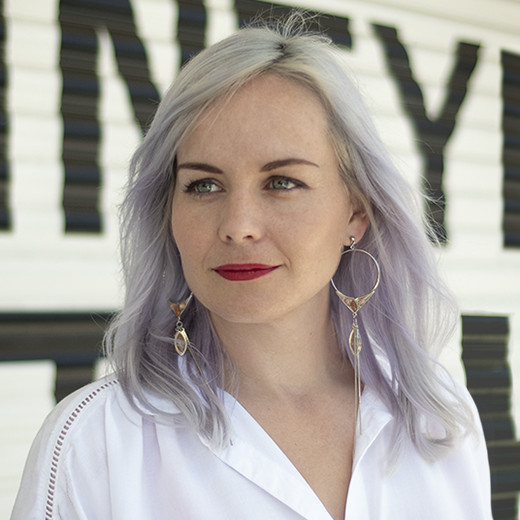 About the Author
Michelle is the Content Marketing Specialist at Kintone. She is a content marketing expert with several years in content marketing. She moved to San Francisco in 2015 and has experience working in small businesses, non-profits, and video production firms. She graduated in 2012 with a dual degree in Film and English.