Ask Google a question, you'll get a lot of answers.
But you don't need a lot of answers—you need one. In an age where information is like water and everyone's got a glass to share, finding the right answer can be a challenge. While low-code development platforms are a relatively new topic, as it grows, so do the number of voices who occupy it.
We're cutting through the noise to give you a list of the top five voices to follow in the low-code industry. From Forbes contributors to published authors, each listee was chosen for their regular contribution to the low-code discussion. In no particular order:
1. John Rymer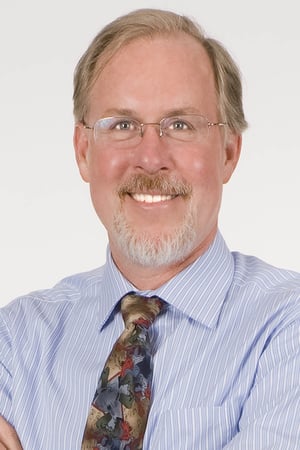 John Rymer is a Principal Analyst at Forrester, a Massachusetts-based research firm that analyzes technology trends. Forrester is one of America's top analyst firms and is recognized for defining much of the low-code industry. According to his Forrester bio, Rymer is an "authority on the enterprise strategies of IBM, Microsoft, and Oracle and contributes to Forrester's coverage of low-code application platforms and business rules platforms." Rymer's market analysis has been featured in a number of publications including TechRepublic, VentureBeat, TechCrunch, and Fortune.
Quotes:
"There are just not enough developers to go around, so by going low-code, you can get a lot done with ordinary developers that you can afford." - "How To Choose a Low Code Platform: 3 Tips"
"Just because you can build something doesn't necessarily mean that you should. Maybe you should reuse something that somebody already built or take something somebody already built and customize it a little bit to meet your needs." - "How To Choose a Low Code Platform: 3 Tips"
Where to find him:
WEBINAR: IT for Business: The Rise of No-Code Business Software Solutions - led by Forrester Principal Analyst John Rymer and Kintone CEO Dave Landa
2. Isaac Sacolick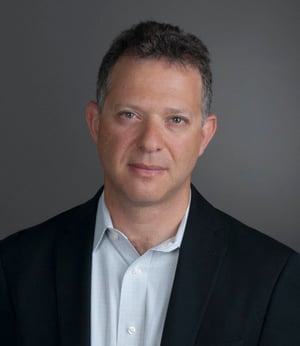 Isaac Sacolick is the founder of StarCIO, author of Driving Digital, and one of Huffington Post's Top 100 Most Social CIOs. He is recognized as a leading voice for "digital transformation, agile, and data science programs in multiple organizations." Sacolick previously served as CIO for BusinessWeek, Greenwich Associates, and Stafford & Associates.
Quotes:
"I think [low-code platforms are] probably the most important technology tool that CIOs need to look at. We do not have enough staff and our staff who are strong at AppDev really need to focus on the customer-facing pieces that are going to move the needle." - "CIO Playbook: Citizen Development Is Your 'Most Important' Tool"
"We need to provide tools [that allow citizen developers] to do things in a safe way, in a controlled way, and a practiced way. That's what governance is about. We must help end-users understand the practices they must implement." - "CIO Playbook: Citizen Development Is Your 'Most Important' Tool"
Where to find him:
RELATED: Issac Sacolick's Keynote Speech at Kintone Connect 2017
3. Jason Bloomberg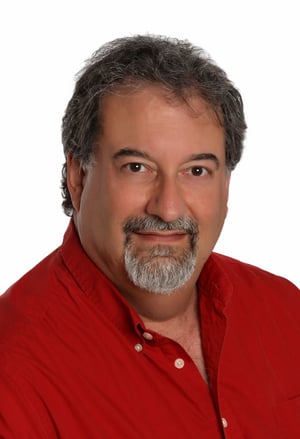 According to his Forbes bio, "Jason Bloomberg is a leading IT industry analyst, Forbes contributor, keynote speaker, and globally recognized expert on multiple disruptive trends in enterprise technology and digital transformation." Bloomberg is also the President of Intellyx, a research and training firm focused on agile and digital transformation, and the author or coauthor of four books.
Quotes:
"As companies proceed with their digital transformations, software becomes increasingly strategic and pervasive – which means they need more of it. Lots more." - "Don't Let Your Application Backlog Sink Your Digital Transformation"
"Because low-code platforms focus on giving professional developers the ability to build applications more quickly while minimizing the need to hand-code, traditional development backlogs become less about features and tasks and more about applications – improving both the productivity and morale of the developers as well as the customer-centricity of the apps themselves." - "Don't Let Your Application Backlog Sink Your Digital Transformation"
Where to find him:
RELATED: Jason Bloomberg's Keynote Speech at Kintone Connect 2017
4. Forrester
Unlike other list entries, this one isn't human. But Forrester, one of the world's most influential research and consulting firms, continues to dominate conversation the low-code space. They even defined the term "low-code" in 2014 as part of establishing it as a distinct category for evaluation.
ALSO READ: 10 Low-Code Industry Terms Explained for the Non-IT Crowd
Forrester is well known for its analysis and evaluation of existing low-code platforms. Its comprehensive industry report, The Forrester New Wave, examines the top 13 low-code solution providers in the U.S. market. These reports use a 10-category scoring process, including its user interface development, data management, digital process automation, reporting tools, cloud platform attributes, and more.
Quotes:
"When business people can't get the automation they need to carry out their missions, they build software tools and apps themselves. They have been doing so for decades, typically relying on unmanaged spreadsheets, desktop databases, and, more recently, collaboration and website tools. Low-code development platforms for business developers offer a managed and more productive environment for this inevitable software-delivery activity, with tools designed specifically for business experts rather than professional software developers."
Where to find them:
DOWNLOAD FREE REPORT: The Forrester New Wave™: Low-Code Platforms For Business Developers, Q4 2017
5. Gartner
The second heavyweight of the low-code world, Gartner, one of the world's leading IT research and advisory firms, offers an in-depth look at low code's impact on businesses. Every year, Gartner releases its "Magic Quadrant" report, which analyzes the high productivity building of applications, including mobile apps. One thing to be aware of is that Gartner utilizes its own definitions of low code and no-code, meaning its results, while sharing some similarities with Forrester's report, is fundamentally different.
Quotes:
"High-productivity application platform as a service continues to increase its footprint across enterprise IT as businesses juggle the demand for applications, digital business requirements and skill set challenges."
Where to find them:
GET THE LATEST GARTNER REPORT: 2018 Magic Quadrant for Enterprise High-Productivity Application Platform as a Service Report

Like what you see?
Learn more about low-code and no-code platforms on Kintone's blog. Subscribe now for educational updates on what's going on in the world of no-code/low-code.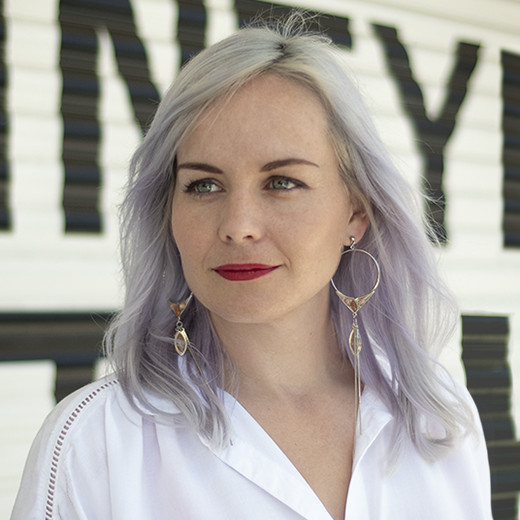 About the Author
Michelle is the Content Marketing Specialist at Kintone. She is a content marketing expert with several years in content marketing. She moved to San Francisco in 2015 and has experience working in small businesses, non-profits, and video production firms. She graduated in 2012 with a dual degree in Film and English.