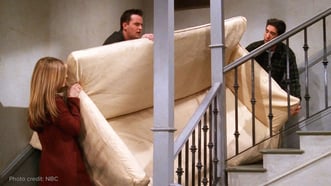 Any undertaking—big or small—runs the risk of failing. And a poorly planned project is doomed to meet the same fate as Ross's couch on the show Friends.
So how do you avoid Ross-and-the-couch style project management? Hint: yelling "Pivot!" isn't enough.
For starters, here are four common mistakes you'll want to avoid for a better chance at success.
Project Management Pitfall #1: Unclear objectives make measurements tough
Unlike the fictional Ross and his couch, here's a real-life example of how missed objectives can completely derail a project that has fantastic intentions. Tim lives in Eugene, Oregon, a beautiful city where many of its 168,000+ residents enjoy the outdoors nestled between two mountain ranges. To help bring the community together, Tim and some other Eugene residents came up with ideas for community projects and youth services.
Excited about the possibilities, they hired and paid a consultant $10,000 to help them manage the project by addressing some of its' aspects, including their mission and their vision. And after the consultant left they had a beautiful mission statement, but they were missing something crucial: a way to measure and demonstrate the impact their project would have on the community. So getting grants? Not likely.
The Eugene residents' failed project gets to the heart of one of the three main project objective pitfalls: Setting confusing goals and objectives. So what could they have done to help correct that and what can you do to avoid that project problem?
Set SMART Objectives: Make them Specific, Measurable, Achievable, and Timely
Ask yourself: What will change if the project succeeds? How will I show others the impact it makes?
While setting a clear goal seems obvious, it doesn't always happen. In fact, 37% of projects businesses undertake fail due to unclear project objectives. And that can be costly when roughly 10% of every dollar a business spends is wasted on project management objectives alone—whether or not a project fails or succeeds. That's a pretty heavy hit for businesses looking to be truly effective with their money and efforts. It's also a major morale blow to teams—nobody wants to be on a project that fails.
And it might surprise you to know that only 23% of organizations take the time to put standardized project management practices in place—even if they have reliable (and well earned) success and failure metrics that they could use to guide them.
Here are a few more practices you can implement to make sure your objectives are clear to everyone involved and get your team aligned:
Get team buy-in
Standardize and share processes: Explain why the processes have value and create processes for data sharing, communication, and reporting.
Identify if they need to be improved: Get your team aligned on the major goals and milestones but leave room for feedback.
Use the right tracking software
Automate as many processes as possible including reports, task handoffs, and progress visualization—and keep in mind that you should be able to see the big and the small picture.
Choose software that promotes visibility so you make sure your team can see the broader vision and how their work applies to the larger goal.
Project Management Pitfall #2: Change management isn't handled with care
Going back to Ross's pivot, having to quickly change direction is unavoidable for many businesses. In light of this, change management (big and small organizational adjustments) should be approached with extra careful consideration and planning.
And change management (in general) should always include task management with an airtight, clear plan. Consider these stats:
So what are some of the change management pitfalls to avoid?
Not having high-level sponsorship (higher-ups haven't approved or backed the project)
Showcase the four benefits: Benefit realization, risk mitigation, return on investment, and certainty of return.
Be specific about the information you share: Give higher-ups the information they need to make a decision but don't burden them with the details.
Resistance from the team
Communicate change with employees: Explain why you're making a change and how it will impact the project goals and the expected ROI.
Start planning before it happens: Because you often know who will resist change, plan ahead to address their concerns before they even come up.
Project Management Pitfall #3: Communication & expectations are unclear
Every aspect of project management is important, but without effective communication, the chances of success aren't great. In fact, 30% of projects fail due in part to a lack of communication between teams and leadership. Also, 62% of people say they don't like their jobs because of communication problems in general.
So what does weak communication look like?
There are unclear expectations
Communicate exactly what you need: Define the parameters of the work expected of your team and how you want it completed.
Leave a reference trail for you and your team: When you assign tasks, have meetings, or change plans, document it, make it accessible to all and have a centralized place to track project changes.
Too many places for conversation
Standardize how your chat tools are used: Take stock of the tools your team uses and establish habits around how each is used.
Pick chat tools that promote visibility: Chat tools that rely on people remembering to share information will create communication gaps.
Project Management Pitfall #4 Scope Creep Throws Off Your Estimates
Most teams have had them: projects that start to get bigger and bigger and bigger making you want to slowly (or as quickly as possible) make your way towards the exit. And the larger they get the harder the project management which helps explain these stats: 92% of software projects fail due to lack of scope creep management and 29% of projects fail due to inadequate cost estimation.
So how can you spot unclear estimates and scope creep? Here's what to avoid:
Skipping a preliminary & time budget analysis
There are three key ways to manage and track projects to get ahead of your budget and time before they go sideways.
Analogous estimation: Utilize past and similar projects to design a rough estimation of what your project may cost and how long it will take.
Bottom-up estimation: Do as low-level detail as you can when creating an estimate. This type of estimate can be time-consuming, but it can also curtail potential risks.
Parametric estimation: This works by identifying the relationship between variables and cost or duration.
No clear checkpoints & single point of contact (SPOC)
Set up checkpoints for review: Schedule points of review for project scope, budget and time. Be sure to include the client if needed.
Identify your SPOC: ID individuals in charge of each deliverable for ultra-clear accountability.
Up your success rate & hit your business goals
Meeting project goals are an essential part of any healthy business and when your team is collaborating more efficiently you can confidently plan on reaching your targets. Using clear objectives, effective progress tracking, well-thought-out change management, great communication, reliable estimates, and limited scope creep, you can increase the chances of success. And that's great not only for your bottom line but also for happier employees.
Ready for your team to start crushing it? Watch our webinar, How to Manage Your Team Projects with Kintone!