When it comes to remote work, it's not terribly hard to see some of the reasons why employees might prefer it to the office (no commute, more autonomy), but some of the results to come out of this survey are eye-opening, especially when it comes to identifying pain points for those of us who have kept our sweatpants on for the last 18 months.
Recently, Kintone commissioned a double-blind, opt-in survey about remote work. 2000 people across various industries and professions from the United States responded. We asked questions about the trials, tribulations and triumphs of their transition to remote work—and the results may surprise you.
First, there's no doubt that remote work is here to stay, and the companies trying to fight it are going to continue losing some of their top talent as a result. From our survey, 48% say a company's remote work policy is now their number-one desired workplace attribute. It's so important that nearly three in four (72%) said they wouldn't even consider working for a company that didn't offer flexible work-from-home policies.
SEE ALSO: A Guide to WFH Best Practices
When it comes to remote work, it's not terribly hard to see some of the reasons why employees might prefer it to the office (no commute, more autonomy), but some of the results to come out of this survey are eye-opening, especially when it comes to identifying pain points for those of us who have kept our sweatpants on for the last 18 months.
(A quick note on methodology:
This survey was conducted via OnePoll – a market research company and corporate member of both the American Association for Public Opinion Research (AAPOR) and the European Society for Opinion and Marketing Research (ESOMAR) This random double-opt-in survey adheres to the MRS code of conduct.)
The Basics
Over 65% of respondents have developed a preference for remote work since the beginning of 2020, even if they were not interested in it before. 10% remain ambivalent, and 20% have changed their mind about it in the last year, and now do not favor it.
Employees are happiest with the newfound flexibility in their schedule (45%) and the ability to take breaks anytime (44%), with the average person taking a break around every two and a half hours.
In short, workers are more interested in having more autonomy and control over how and when their work gets done. Nothing too surprising here.
Contradictions and Complements
Even though 75% of those surveyed report finding it more difficult to disconnect from work while remote, fewer than one in ten respondents report having worse work-life balance since their companies implemented WFH policies. In fact, 70% say their work-life balance has improved.
At first glance, these responses might seem like a glaring contradiction, but there's more to it than that. A big part of work-life balance is a sense of job satisfaction. It seems obvious, right? When you're more satisfied with your work, you don't mind doing it so much. 51% of respondents reported feeling that their contributions to the workplace are better acknowledged remotely, with 88% reporting at least the same level of acknowledgement. The digitals tools we're using to work remotely are designed to consistently highlight communicants, which means individuals' work and contributions aren't just being glossed over or misattributed as much as before.
The Flip Side
But what about the 35% of employees who aren't enjoying remote work? That's nearly 4 in 10 people. While 92% of people say their company is capable of meeting their remote work needs, only 71% say they're doing a good job of actually meeting those needs. So what are the weak links?
When asked about the biggest pain points regarding remote work, there were two major forces causing strife for remote workers: communicating with coworkers and software applications.
Thirty-five percent of respondents said communication was the biggest problem for them—the same percentage who find remote work unsatisfactory. Almost 57% feel work-related communication was more productive in the office and 36% feel it has been a strain to effectively communicate with their leadership about career matters.
One in five workers describe accessible software applications as their biggest problem with remote work. It's a common issue for any company, but in the middle of a hasty transition to working from home, there wasn't a whole lot of time available to find long-term robust solutions that could handle entirely (or mostly) digital office environments. A lot of point solutions were purchased and implemented, but they haven't always integrated well with specific team processes, or even with other software.
Nearly 40% respondents wish their companies would implement communication platforms to be more accommodating to their remote work needs. It stands to reason that any organization looking to improve collaboration and employees' job satisfaction while working remotely should be considering a software solution with robust communication features, and vice versa.
FREE EBOOK: The Company That Never Lost An Employee

What to Look For
Introducing new software is a big deal. Unless you can get buy-in from enough people at your organization, on your team, or in your department, you're going to have a rough time implementing your new solution, no matter how perfect it may be. That said, if you've found yourself fielding a lot of complaints about frustrating software, it may be time for a switch. 42% of respondents reported that access to the right digital tools is their top workplace priority.
62% of respondents say they're not using project management software, so that could very well play a big role in any dissatisfaction felt amongst an organization, regardless of whether or not remote work continues.
However, just adding more software won't do the trick. Almost half of workers are using between three and five apps for work already, and 37% are using more than six. 17% of remote employees are using nine or more apps to conduct business, which can cause a lot of issues with stress, efficiency, and satisfaction.
Instead, try to find a platform that fills multiple roles, and comes with robust communication options. Ditching email, standalone chat apps, and unnecessary conference calls will go a long way to improving morale and efficiency. If you have a software platform that can function as an information archive, project management tool and database, with centralized, integrated chat and high quality conversation searching, then you can probably ditch at least a handful of your existing apps, while keeping your information even more organized and secure.
One of the best ways to get what you're looking for is to build it yourself. It may seem daunting at first, but no-code app development is a fantastic way to create what you need, without a dedicated development team. With a no-code platform, specialized, custom solutions for workflows, databases, and information archives are within anyone's reach.
No-code platforms have the added benefit of keeping the change process open-source. According to Gartner, top-down change initiatives which are determined by upper management have only a 34% chance of success, whereas an inclusive, open source process has a lasting success rate of 58%. In an ever-changing remote work environment, the agility to quickly adapt your software solutions to emerging business needs is even more crucial.
There are a number of options out there (Kintone being one of them) for creating a holistic suite of business apps, and depending on your business, any of them could be the right one for you. No-code and low-code software platforms offer a way for any team or individual to create their own apps to minimize redundancy, automate their workflows, and keep communications succinct and on-point. Join our webinar How to Build a Better Remote Work Experience with Less Software to find out how no-code platforms like Kintone can improve your remote operations.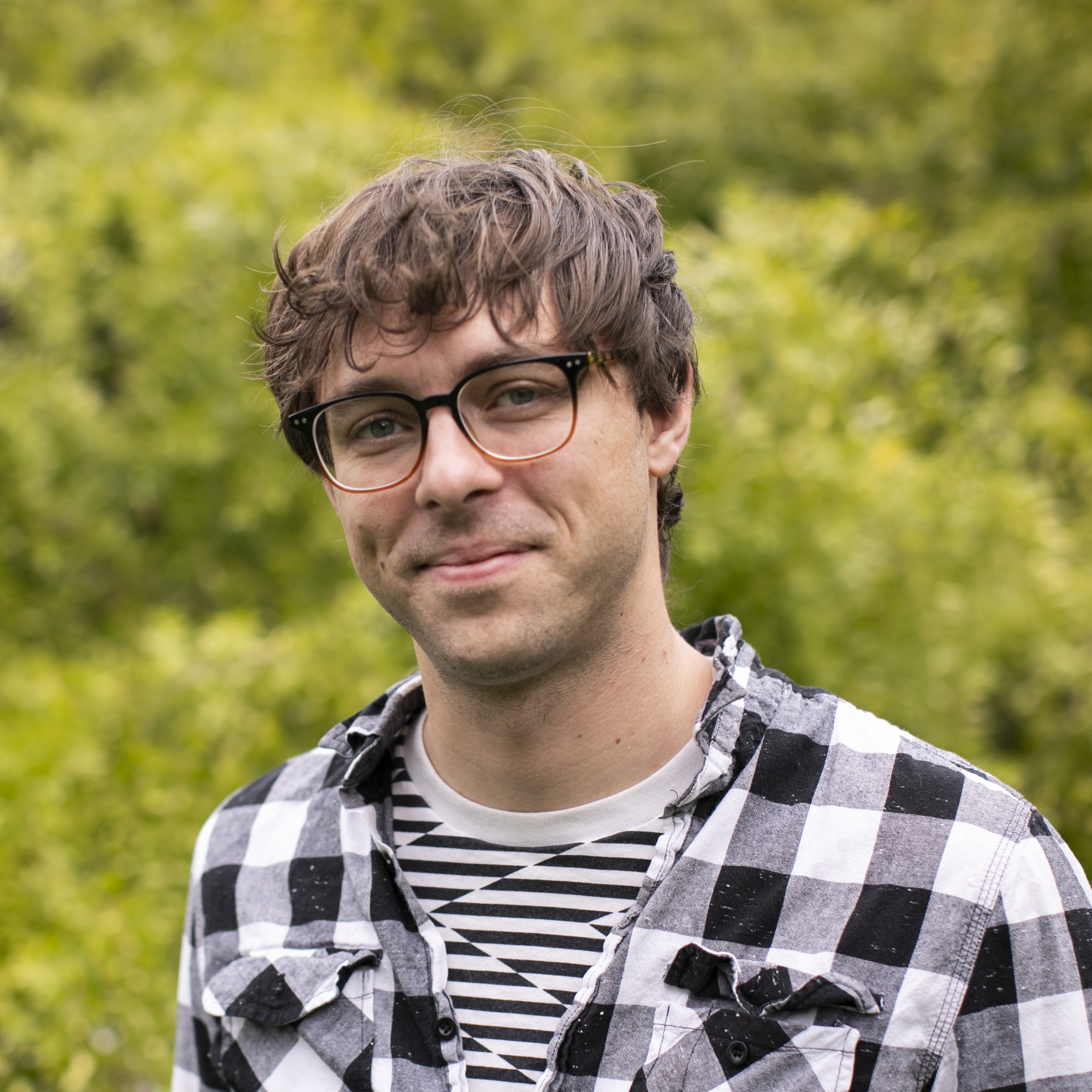 About the Author
Mark is an avid writer with a ton of experience in journalism, experience design, performance, and event production. He also has impeccable taste in music. He currently lives and works as a writer/editor in the SF Bay Area. When he's not working, he's probably either spinning records or scoring goals on a bike polo court near you.