As a business leader, how many times do you find yourself wondering this:

"If we could get smaller tasks done, we could focus on bigger issues," or "If only my team could find the info they need instantly and on their own to complete tasks."
Your team is only as efficient as its workflow. That's why you're always evaluating new ways to stay competitive, reduce errors, increase speed and cutback costs. Teamwork is big on your list and you know what your company is capable of achieving. But after a performing a gap analysis, you can spot where those efforts fall flat. Almost always, the problem lies in automation, or lack there of.
WEBINAR: Learn How To Modernize Your Workflows with Business Apps
More and more businesses are automating their workflow for all kinds processes, ranging from construction to retail. A survey by Gartner Executive Programs of over a 1,000 COO's found that among their top business priority was business process improvement with business process automation listed as a key objective.
BusinessDictionary.com defines workflow automation as:
"Software technology to increase the efficiency of a workflow by improving the coordination of the activities of the people involved. Workflow automation helps to ensure that at the right time the right person gets the right information about what needs to be done and in what order."
The market is saturated with workflow management software, from industry-specific solutions to products that contain more features than you do what to do with.
Choosing a product is a hefty decision -- so what should you look for in creating a new workflow automation plan? Here are seven guidelines to consider:
1. Easy onboarding
When technology custom fits your needs precisely and is easy and intuitive to use, people are more willing to use it. In fact, they'll go from being just users to becoming advocates because it makes their jobs easier, more enjoyable and more productive.
2. Accessible from anywhere
Today's workforce is mobile. Smartphones are ubiquitous, and tablets are edging out PCs. By enabling your workforce to use their own devices to access files and data, and communicate with one another while they're out of the office, your workflow automation solution quickly becomes indispensible.
3. Rewards knowledge sharing
Workflow automation establishes a single workspace that everyone shares, so it quickly becomes the natural place for people to share knowledge. Whether it's a customer insight, a trending topic, or a helpful tip, a shared workspace enables team members to instantly demonstrate their knowledge to the group, and be instantly recognized for it.
4. Creates accountability
A single workspace also means transparency of tasks. When everyone knows everyone else's to-do list, they're more inclined to be accountable to each other for timely delivery. In fact, they're motivated to be even more efficient, often seeking ways to ensure their work gets done on time, or even ahead of time.
5. Comprehensive for better collaboration
To be truly effective, workgroups need to work together collaboratively, so having access to comprehensive information is critical. Sharing and cross-referencing information from multiple sources in one easy-to-access centralized place, it's easier to gain a better understanding of how the workgroup functions.
6. Intuitive design
Workflow automation is not about losing the human elements of the process – in fact, it's just the opposite. Because it automates day-today tasks, it really enables team members to more effectively use their intuition, experience, perspective, and opinions to produce better work overall.
7. Customizable application
Workflow automation shouldn't be a force-fit. It should adapt to the way your workgroup works, becoming a natural extension of each team member. By choosing a fully customizable workflow automation solution, you help ensure it works the way you do.
With these seven guidelines, you're on your way to finding a workflow automation solution that can reorder your unique business processes. So what are you waiting for? Minimize the amount of time needed to perform tasks and start empowering your team with tools to do their best work.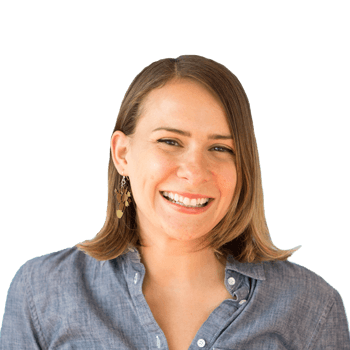 About the Author
Nicole is Director of Marketing at Kintone, with 10+ years experience in content strategy, campaign management, lead acquisition and building positive work cultures of empowered, purpose-driven team members. She spent seven years as a journalist, previously serving as a CBS San Francisco digital producer, NPR contributor, Patagon Journal deputy editor and reporter for several publications, including the Chicago Tribune. She's passionate about the tech for good space, social entrepreneurship and women leadership. On the weekends, you'll likely find her putting her Master Gardener skills to use in at community gardens in Oakland.