Accountability in the workplace is something that most managers want, but feel powerless in creating.
A recent Workplace Accountability Study reported that 82% of respondents have no ability to hold others accountable, but 91% of people consider accountability as one of the top development needs they'd like to see at their organization.
While creating accountability doesn't happen overnight, there are immediate steps companies and leaders can take to successfully implement it in the workplace.
Alan Dobzinski, who's been coaching on accountability to various industry owners and executives for more than 25 years, stresses it all comes back to people. He's taken the accountability challenge head on by helping companies improve their office culture, retain good employees, acquire loyal clients, and enhance productivity.
In a recent Transformation Talk, he shared some practical tips to help business leaders bridge that gap in efficiency so they can create a culture of accountability.
FREE DOWNLOAD: Ideation Worksheet with Techniques to Jump Start Your Next Brainstorming Session
Kintone: What a

re some effective metho

ds for building organizational-wide accountability?
AD: At the root of all people problems is miscommunication about who is supposed to be doing what. There is either no accountability, inconsistent accountability, or hard-hitting accountability that leads to disengagement and high turnover.
The RUG is the core basis of my motivational accountability system.
R = Regularly Scheduled Accountability Meetings
U = Upfront Agreements
G = Goals: Destination Goals and Journey Goals
Your accountability RUG is the soft, supportive and protective bottom layer on which everything else rests. Build on it with whichever strategies appeal to you, but don't neglect any of these essential components.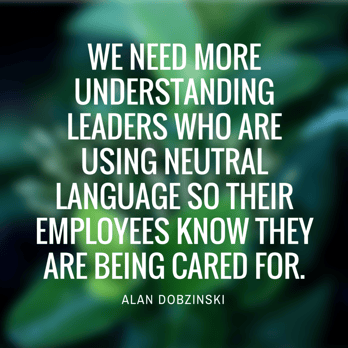 Kintone: What are some things that leaders can do immediately to start creating a culture of accountability?
AD: First of all, I encourage them to go to chapter 15 of my book "The Buck Starts Here" and read about upfront agreements to create a closer relationship with the people that they lead and or manage.
The second thing is how they treat people. It's a huge thing. And fresh in my mind is a workshop I did recently called "All About Them." I had eight different techniques on how to make it more about the person that you're managing as opposed to making it about themselves, the leader. As leaders, we should help others get what they want. Do the leaders even know what the person they're managing wants? Do they even care about it? If a person can approach their people in that regard they're going to get what they want as well.
Kintone: What makes a good change leader?

AD: Number one, I would say is understanding, and truthfully, it sounds so easy. The second thing is to find out what they really want and help them get that. The third is to stop making it all about themselves and shifting to make it all about the other person. That's what's going to drive results. Fourth is to meet with them on a regular basis. My clients have told me, if you're not meeting on a regular basis, you're not managing. If people are meeting on a regular basis, which I encourage every two weeks, then it's hard for things to get out of line. You got to be there for them on a regular basis. Because truthfully, people need a leader.
Kintone:

How can companies nurture leaders?
AD: Stop trying to control them. Instead, define the desired outcome together, ask how you can support them, get the heck out of their way, check in, give them a timeline and then follow up.
Then there's also the distinction between approaching and attacking. When people attack somebody and places blame to make them look bad, that's not going to get you anywhere. We need more understanding leaders who are using neutral language so their employees know they are being cared for. When they see that they'll do almost anything for you. And most of the time, as we've read, money is not at the top of reasons why people leave companies – it's supervisors.
It all goes back to part of what I call in my book, The ACC Model of Accountability.
A = Approach, Don't Attack
When talking with your staff about what could or should be done, keep in mind the golden rule of accountability: Do unto others as they would have you do unto them.
C = Care, Don't Control
Discover the best that each person has to offer, and capitalize on those strengths. Praise your staff for what they're doing well, so that they know they're making a positive contribution.
C = Clarify, Don't Confuse
Establish and maintain open, honest, and regularly scheduled two-way discussions with your employees. Don't assume that you know what's on their minds. Don't assume that they can read yours.
Learn more about Alan and his work here.
Do you know someone who's particularly fantastic at business transformation? Is a master of change management? A leader in teamwork? Nominate them — or better yet, nominate yourself (c'mon now, you're awesome!) to be featured in our Transformation Talk series. Just send Nicole an email: nicole@kintone.com. Or send us a message on Twitter @Kintone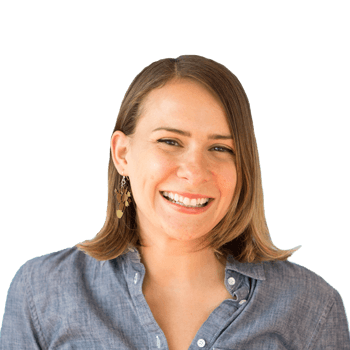 About the Author
Nicole is Director of Marketing at Kintone, with 10+ years experience in content strategy, campaign management, lead acquisition and building positive work cultures of empowered, purpose-driven team members. She spent seven years as a journalist, previously serving as a CBS San Francisco digital producer, NPR contributor, Patagon Journal deputy editor and reporter for several publications, including the Chicago Tribune. She's passionate about the tech for good space, social entrepreneurship and women leadership. On the weekends, you'll likely find her putting her Master Gardener skills to use in at community gardens in Oakland.