What is Social Enterprise? Social enterprise can be challenging to define, in large part because the concept has evolved rapidly in recent years and increasingly blurs the lines of the traditional business, government and non-profit sectors.
At Social Enterprise Alliance, we follow this basic working definition:
Social enterprises are organizations that address a basic unmet need or solve a social or environmental problem through a market-driven approach.
We know that social enterprises come in a variety of shapes and sizes, from nonprofit to for-profit entities. We categorize this broad spectrum under three general social enterprise models:
Opportunity Employment:

organizations that employ people who have significant barriers to mainstream employment.

Examples include Thistle Farms, Greyston Bakery & Nisolo.

Transformative Products or Services:

organizations that create social or environmental impact through innovative products and services.

Examples include Benetech,

Growing Soun

d

& Soles4Souls.

Donate Back:

organizations that contribute a portion of their profits to organizations that address basic unmet needs.

Examples include Bombas, Warby Parker, Leesa.
We know that social enterprise is certainly not the only method for enacting lasting social change, however it is a promising approach to fulfilling overlooked or underserved needs in our society. The social enterprise industry is a path to foster the potential of double and triple-bottom-line organizations—those simultaneously seeking profits, social impact and environmental sustainability.


Social enterprise can strengthen the mission of your organization
For traditional non-profits,

social enterprise can be a powerful complement to your work. Our article in Forbes describes the ways social enterprise can help further your impact, by providing long-lasting opportunities and pathways to change for your communities. It can also advance your social mission by aiding the financial sustainability of your nonprofit, providing alternate revenue streams outside of donations and grants.


For new start-ups

, nonprofits, and for-profits, social enterprise gives entrepreneurs the ability to build social impact into the organization's DNA from its outset.


For traditional businesses,

social enterprise initiatives enable a company to integrate social impact into business operations and prioritize social goals alongside financial returns (a factor of a brand that is important to consumers in today's landscape). To learn more about adding social impact to your for-profit business, check out our article on B corps and public benefit corporations


Social enterprise has been around for over 100 years
There are examples of social enterprise that are more than 100 years old, but the growth of the sector in the U.S. and beyond is relatively new.
For example, Goodwill Industries pioneered the notion of "a hand up, not a handout" in 1902 when they began employing the poor to mend and repair used goods that could then be resold to the general public or provided for free back to the poor. To this day, Goodwill aims to provide economic self-sufficiency to its employees. In 2014, the organization created employment and job training opportunities for more than 2 million people while generating more than $4.6 billion in revenue.
In recent years, social enterprise has gained interest and attention from investors, consumers, universities, media and policymakers. The rise of impact investing and conscious consumerism are reflective of social enterprise's development as a field, as are the growing number of university courses that address it. The attention from Forbes and other mainstream media and government support through the White House's Office of Social Innovation and Social Innovation Fund highlight this interest.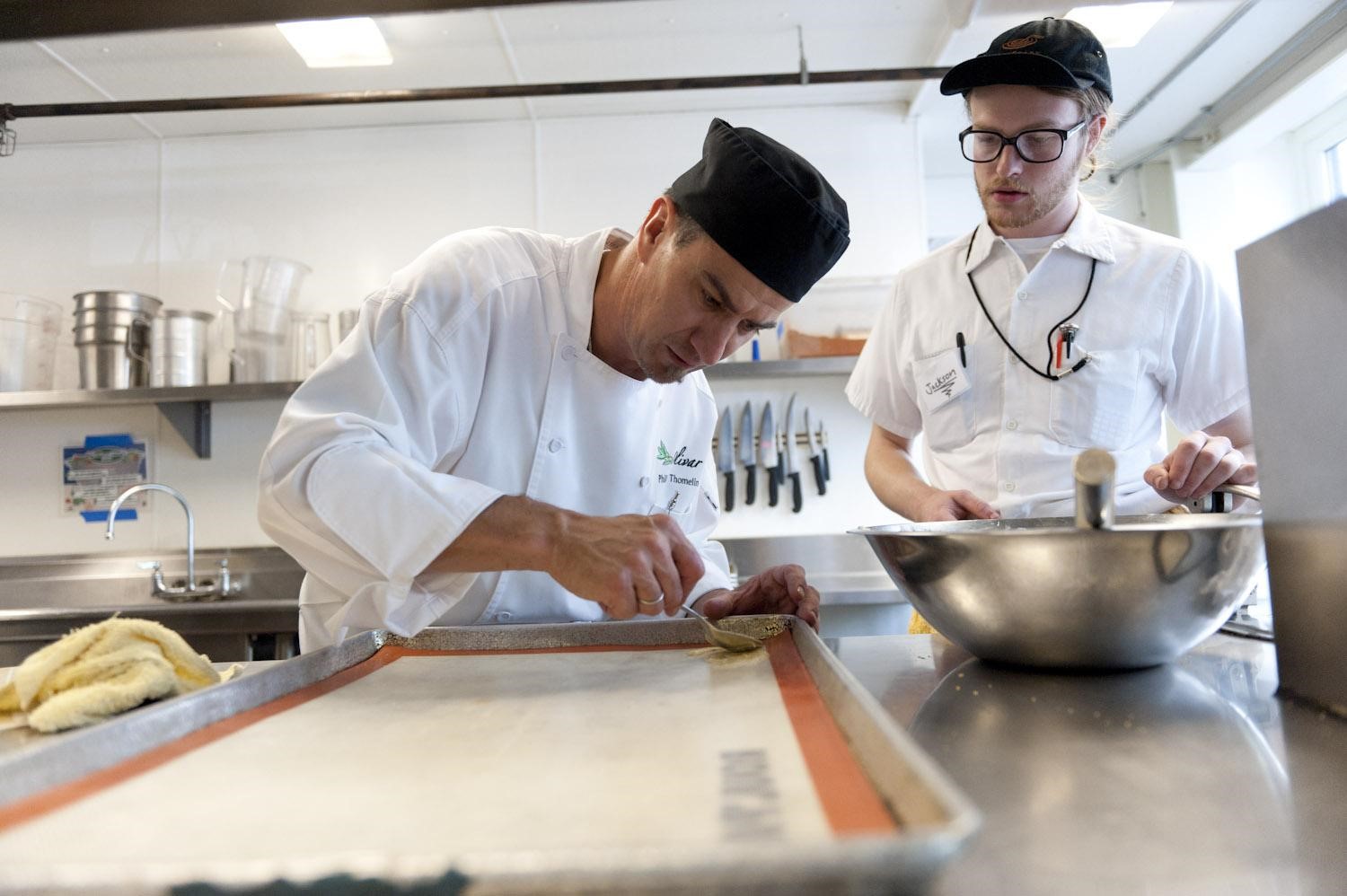 Photo via Catalyst Kitchens
Social enterprise helps underserved communities
One of the most interesting and exciting aspects of social enterprise's evolution is the variety of issues being addressed by social enterprises. Today, social enterprises are correcting market failures across every industry and tackling social challenges throughout every corner of the world. A few representative examples include:
Greyston provides employment opportunities in their bakery that makes brownies for Ben & Jerry's ice cream. With their "open hiring" policy, their mission is to make access to dignified employment possible for anyone, especially those who are traditionally turned away. As Greyston says, "we don't hire people to bake brownies, we bake brownies to hire people."
Dispensary of Hope aggregates prescription medications that are nearing their expiration date and redistributes these drugs to free clinics in low-income communities. Clinics pay Dispensary of Hope a monthly subscription fee that covers basic expenses, and drug manufacturers save money by avoiding costs associated with destroying expired products.
Benetech develops and uses technology to create positive social change. One of Benetech's signature programs is Bookshare, the largest literacy resource for people with disabilities. Before Bookshare, only 5% of printed materials were accessible to people with disabilities. Today, Bookshare's more than 330,000 subscribers have access to more than 300,000 titles in a variety of accessible formats.
These are just a few of the tens of thousands of social enterprises that are addressing important social needs with an approach that has the potential to be efficient, effective and financially sustainable.



Interested in Learning More?
Luckily, there are many ways to learn more about how social enterprise can add to the impact and sustainability of your organization!
For further learning, or to connect with other social entrepreneurs and resources, contact Social Enterprise Alliance. Social Enterprise Alliance is the national membership organization for social enterprise in the U.S. With 17 chapters across the country and nearly 1,000 members, we serve as the voice and key catalyst for the social enterprise movement and exist to equip social entrepreneurs to succeed.
Stay on the forefront of this growing field by joining our community newsletter. You'll receive top social enterprise news, inspiring stories and resources (conferences to attend, articles to read, etc). Learn more about our membership offerings here.
Social enterprise is an idea whose time has come. Keep learning and finding ways to integrate social impact into your organization.