Projects at your company are becoming more complex with countless tasks and moving parts -- and it's hurting everyone's productivity.
A study by PricewaterhouseCoopers found that only 2.5 percent of 200 surveyed companies successfully completed all of their projects.
Kintone is changing that with a collaborative solution to make project management more productive, proactive, and profitable. Share project documents, communicate better, and optimize the productivity of all your team members no matter their time zone. Using one platform to track the status of projects with real-time updates and analytics, discover a newfound efficiency to focus on the big picture.
Here are eight ways Kintone empowers you to be the best project manager, and empowers your team to do their best work:
1. Assign, track and share team goals. Using the Kintone Timesheets app, you can record the time you spent working on your projects and stay ahead of deadlines with real-time notifications on any iOS and Android device.
2. Plan and run meetings. Kintone's Meeting Minutes app helps team members and managers create agendas, invite participants, assign new tasks, and record decisions to create ownership over projects.
3. Visualize progress. Make better decisions by seeing how much time your team spent on each project through real-time smart charts, calendars, and lists that are all easily customizable and optimized for mobile devices.
4. Store and organize files. Stop wasting valuable time searching for files in emails, Google docs, Dropbox and other systems. Kintone not only stores and organizes important files, but allows a team to share notes and attach it to tasks.
5. Gather ideas and feedback reports. The Product Ideas & Feedback app allows employees and customers to file bug reports, product improvements, and other information in real-time. Easily customize the Product Survey app for scenarios like employee satisfaction and market research surveys.
6. Track multiple projects across different teams. Create company-wide transparency and collaboration by sharing your project with other teams so everyone knows what you are working on and why. This project will keep everyone on the same page, even when there are many moving pieces.
7. Manage budgets. Eliminate budgeting surprises by planning and tracking project labor and equipment costs. Monitor and manage expenses every step of the way using notifications and automated reminders.
8. Communicate updates and share new information.Whether it's private messages or for company-wide news, clearly communicate with your team members without ever sending an email or using an outside chat client.
Start our 30-Day Free Trial and experience for yourself how simple the Kintone solution actually is.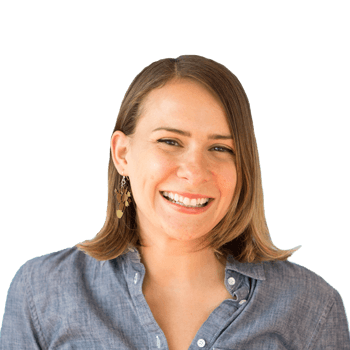 About the Author
Nicole is Director of Marketing at Kintone, with 10+ years experience in content strategy, campaign management, lead acquisition and building positive work cultures of empowered, purpose-driven team members. She spent seven years as a journalist, previously serving as a CBS San Francisco digital producer, NPR contributor, Patagon Journal deputy editor and reporter for several publications, including the Chicago Tribune. She's passionate about the tech for good space, social entrepreneurship and women leadership. On the weekends, you'll likely find her putting her Master Gardener skills to use in at community gardens in Oakland.