Distillers pride themselves on timeless processes, reminiscent of an era where perfecting a certain technique set an industry standard for centuries. That is now rarely the case, and is no longer industry-specific.
Distilling stands in stark contrast to information technology (IT)—which is possibly the epitome of constant evolution. That change has shown itself in my own career—which spans several decades—across a vast array of industries, cities, departments, and fields. And when I joined McCormick Distillery two years ago, I brought that lifetime of experience with me.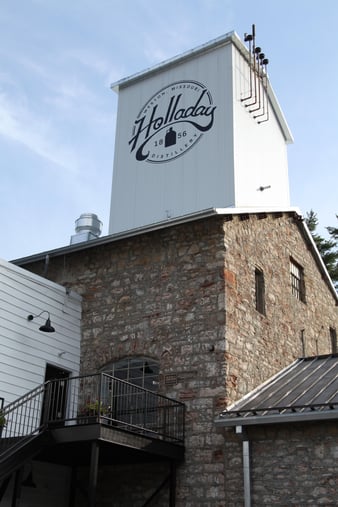 The first notable change in my career has been around the virtual shift in IT. When I started, everything was physical. There's been an obvious evolution of technology—from servers to the cloud and desktop to mobile. And, of course, there's more of an emphasis on security now than in the beginning; especially in respect to malware and spoofing.
But another change has been around the participation of more employees in companies' tech departments thanks to developments such as low-code/no-code. I see that as taking on a larger role in the future, as companies can operate with fewer staff, while at the same time further empowering the staff they already have. It's a move that can fundamentally change how companies hire and grow.
A Penchant for Paper
When I started working as a network administrator for McCormick, there was a company-wide penchant for paperwork, manual phone calls, and cumbersome email processes. This is to be expected at a company founded in 1856. If a coworker wanted to reserve the conference room, they would just send out an email alerting the team it was booked, and everyone would simply have to remember so there wouldn't be any double-booking.
There were so many outdated processes we had to change. But the tipping point occurred when we had an accountability issue around purchase requests that we needed to address. We required a quick, effective fix that would help us with elements in our workflow process management and audit capabilities.
The search brought me to , where I hunted for user-friendly software that would help bring our processes into the 21st century. During that search, I found exactly what I was looking for in . Its cloud-based, no-code apps would allow us to streamline our operations and communications, all without adding more staff.
Anybody can build an app in Kintone without needing a background in IT, so it was an obvious choice for our team because McCormick employees' technical skills vary greatly. It's easy for everyone, from programmers to non-technical end users. But the tech-friendly features were just the beginning for us.
Starting With Easy Wins
Surprisingly, the initial app we made on Kintone wasn't based on the problem that first drove us to look for a solution. I knew that, in order to prove the value of Kintone to everyone at McCormick, we needed start off with a quick-win project. I was certain if we could get a new app out the door right away, then my colleagues would instantly see what was possible.
Since building an app for employee onboarding required sign off from a select few teammates, that was the best project to tackle first.
Before Kintone, when onboarding new employees, HR was often too swamped to email us to let us know a new employee was starting and what equipment or setup they would need. This covered everything from securing new computers to granting system access. There was so much back-and-forth communication, and the vast majority of it was offline. Employee onboarding paperwork even had to be filed away once all the boxes were checked. So not only was HR too busy, but the process simply wasn't efficient to begin with.
We used Kintone's form creator plugin and now our onboarding app lists all the new hire's needs, training components, and necessary safety equipment. It can be filled out through the app, then printed and filed in employee records. By organizing several steps into one portal, we've not only streamlined the onboarding process, but improved interdepartmental communication as well.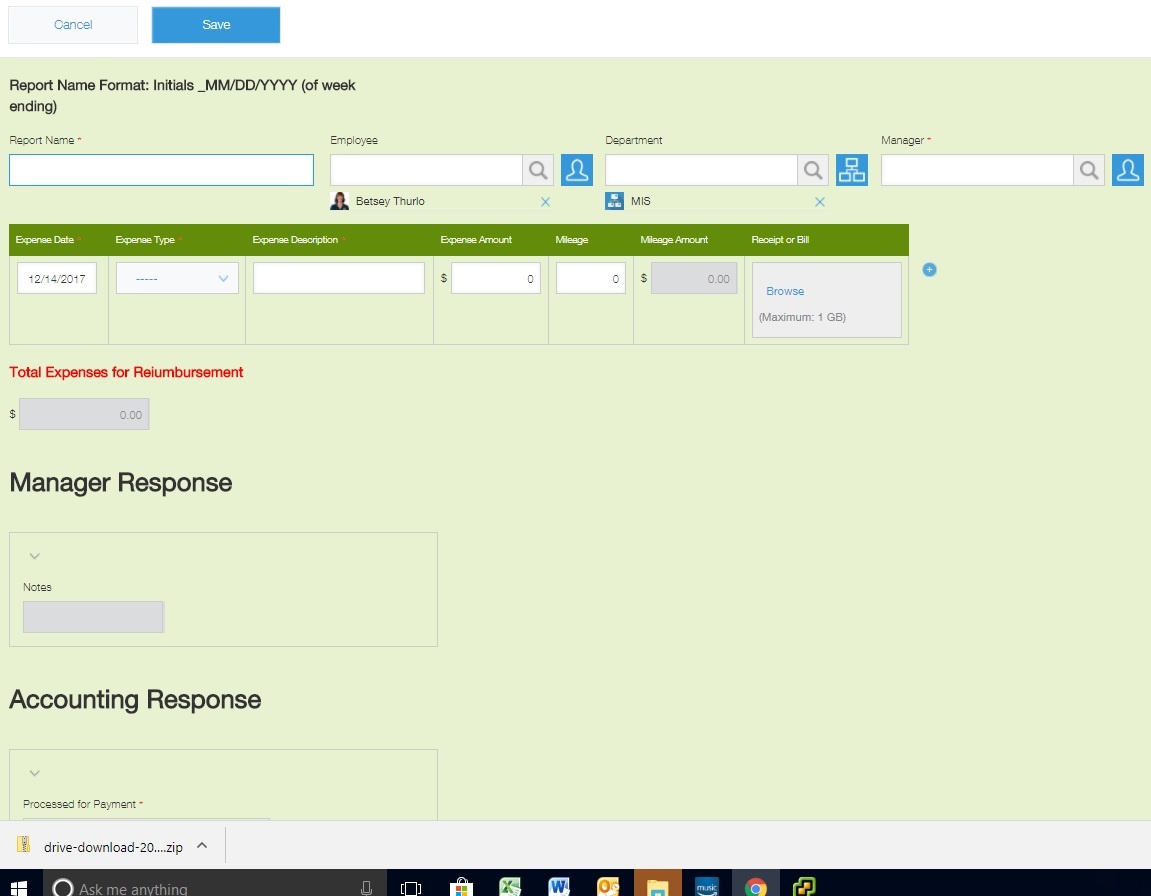 We found it was the same case when it came to our expense reports. The process is now simplified, allowing bills and receipts to be attached to the report, and with one click, the manager approves it and sends it off to accounting. There's no more running around looking for the right person to sign off.
We were able to roll out these apps in no time, and it sent a message to everyone in the company that the technology to streamline our operations had arrived.
Our team has now created 10 different apps company-wide. We've added apps that focus on managing and streamlining our visitor log, media contact list, mileage records, daily notes for sales, purchase requests, account focus for sales, maintenance requests, and a capital expenditure purchase request app. We've made huge strides in the short time we've used Kintone.
These huge strides have shown the employees what we're capable of doing, and how we can impact their jobs directly. It's also allowed me to get insight into the jobs of colleagues that I don't normally interact with, which helps me to learn more about the inner workings of the company.
Convincing the Team to Get on Board
Despite our early and major successes with Kintone, there's always some pushback when rolling out new systems. I already have a long list of potential apps that could streamline operations, but a few people are still reluctant. So I'm planning to meet with department managers to get a better sense of team needs and see how Kintone could help them. The best way to succeed in a new initiative like this is to build out applications that will make the department heads' lives easier.
Resistance to change is a natural part of any new implementation project, but change is good. Even if some employees resist progress in the beginning, if you keep going, they'll eventually see the benefits.
Taking Small Steps Makes for Big Gains
My vision for Kintone is to streamline even more processes over the next couple years. I want to build at least 20 more apps. By then I want to ensure everyone knows how to quickly log in, that they use it on a daily basis, and minimize the learning curve.
DEMO: Sign Up For a 30-Minute Kintone Product Tour
My hope is that everyone who has access to a computer here at McCormick will become very comfortable with the Kintone platform and know how to maneuver in it. My next priority is getting the bottling department involved. Within all the departments that have started using our apps, the revamped processes allow our staff to complete those tasks in a fourth of the original amount of time.
Shifting time and attention to new tools only helps to revolutionize age-old processes. It doesn't compromise the integrity of the product, nor does it invalidate the operations that helped the company get to a certain point. This virtual shift is just simply the next step that will help companies like McCormick keep their focus on the timeless operations that truly matter.
In that spirit, here's to another 160 years doing what we do best.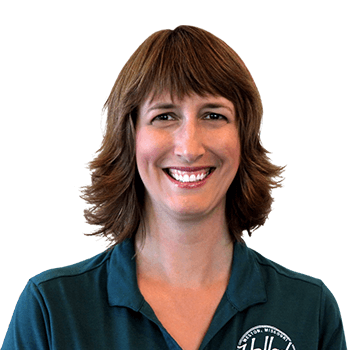 About the Author
Network Administrator at McCormick Distilling MCSE-Microsoft Certified System Engineer CCAA-Citrix Certified Advanced Administrator