The aphorism, "change or die" couldn't ring more true in today's competitive and disruptive business landscape.
Innovative business leaders are tasked with not only identifying barriers to competition, but implementing change with a clear plan to empower their team.
Yet, most CEOS believe their organizations are missing the mark.
An IBM Global Making Change Work study found that on average 41 percent of change projects were considered successful in meeting project objectives within a planned time and budget, compared to the remaining 59 percent of projects which missed at least one objective or failed entirely.
The study ultimately concluded that achieving project success does not hinge primarily on technology, but rather, on people.
Former Telus vice-president Roy Osing argues traditional change management has a couple of flaws related on those themes.
In a blog series on global leadership, Osing says change management is initially too focused on the future. Besides the obvious that the future has yet to happen, and could therefore seem unbelievable, it often assumes the past is bad. It can trigger a defense mechanism from employees over their job security and quality of work.
Resistance to change is natural, but how do you rally the troops, particularly those steadfast in doing business as usual?
"What is needed is a bridge between understanding the change required and emotionally wanting to play an active role in helping the change get implemented," Osing writes. "The trigger that compels the intellect to act."
That trigger for generating positive action can be your organization's history.
Start by identifying pivotal moments of change in your organization. Then create a compelling story about the past with an emphasis on those strong leaders who pulled the reins.
"The past can inspire people to believe a new future is possible; that people have the capacity to shift 'the way they've always done things around here,'" Osing said.
Forbes contributor Steve Denning, an expert on radical change management, said it's also important to breakdown how the organization is currently operating. This includes examining unspoken attitudes and assumptions that are no longer useful.
"Unless you can describe it and remind people of set of explicit assumptions and attitudes, and in effect drag from the tacit to the explicit, there is no way to get a handle on it," Denning writes. "It will keep undermining any change effort."
Like with any skill or process, if you don't understand how you've been doing it wrong, there's no way to learn how to improve it.
Here are some other tips for managing change taken from Prosci's best practices research conducted over the last two decades:
Do change management right the first time.
Utilize a structured change management approach from the initiation of the project
Engage senior leaders as active and visible sponsors of the change
Communicate the need for change, the impact on employees and the benefits to the employee
Anticipate resistance to change from:
Employees who are highly invested in the current way of doing work
People who created (and were rewarded) for the current way of doing work that will be changed
Employees who expect more work as a result of the change
Those who advocated a particular alternative, say Option B, when Option A was ultimately selected
Identify the root causes of resistance, possibly related to:
Lack of awareness of why the change was being made
Impact on current job role
Organization's past performance with change
Lack of visible support and commitment from managers
Fear of job loss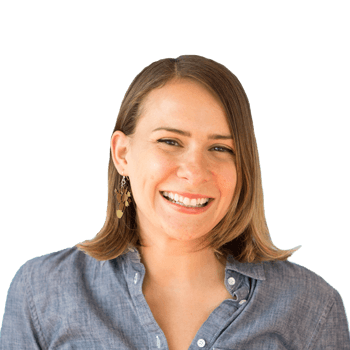 About the Author
Nicole is Director of Marketing at Kintone, with 10+ years experience in content strategy, campaign management, lead acquisition and building positive work cultures of empowered, purpose-driven team members. She spent seven years as a journalist, previously serving as a CBS San Francisco digital producer, NPR contributor, Patagon Journal deputy editor and reporter for several publications, including the Chicago Tribune. She's passionate about the tech for good space, social entrepreneurship and women leadership. On the weekends, you'll likely find her putting her Master Gardener skills to use in at community gardens in Oakland.