While a vast majority of global companies are prioritizing digital transformation in the next year, few have the right resources to get the job done according to several recent studies.

An IDT study, conducted in partnership with SAP, reveals that "73% of businesses claim that extensive big data analytics skills are important for the digital transformation of the company. But, only 39% claim to possess the skills necessary in this domain."
As IDT points out, the wide gap in skillsets vs. demand for digital technology talent is causing many companies to delay their digital transformations.
Scott Holland, Global Advisor Practice Leader for the Hackett Group says, "Without the right skills in IT and other business units, companies will not understand the possibilities of what can be accomplished through digital transformation." His firm found that only 17% of the companies studied had enough employees with the skills suitable to handle a digital transformation.
ALSO READ: Are You Using Your Work Culture to Drive Digital Transformation?
A similar survey from Unisys and IDG Research also found that digital transformation is a struggle for IT executives and only 41 percent say they are prepared for it.
The 188 respondents to the survey said they believe digital business, which represents the convergence of social technology, cloud, mobility, data analytics and security, provides the key to providing high levels of service but they are struggling to find the best way to accomplish it.
"Digital business can be a powerful force for enhanced productivity and competitive differentiation in a crowded marketplace," Dan Huberty, vice president of vision, strategy and enterprise architecture at Unisys, said in a statement. "However, the window for seizing the initiative is rapidly narrowing. Smart IT organizations must take steps now to implement a concerted digital-business strategy and infrastructure or risk missing a golden opportunity for innovation and growth."
Data and storage network provider Brocade also identified that businesses are missing opportunities to innovate more quickly and effectively due to legacy technology and historical misperceptions about the role of IT departments.
According to the report "Unlocking the Power of Digital Transformation: Freeing IT from Legacy Constraints," more than 70% of IT teams felt that if they had more opportunity to be flexible in their approach to technology, benefits would include increased competitiveness (36%), more time to focus on innovation (31%), the elimination of shadow IT (30%), a 12% increase in revenue and 10% decrease in costs over the next 12 months.
Meanwhile, digital transformation is delivering a major boost to IT spending around the world, according to a report released Monday by market researcher IDC.
Data from the report entitled "Worldwide Semiannual IT Spending Guide: Vertical and Company Size," indicates that global spending on IT products and services will from nearly $2.4 trillion to more than $2.7 trillion in 2020. A big part of that growth, it says, will come from companies investing in cloud, mobility and big data technologies as part of their digital transformation efforts.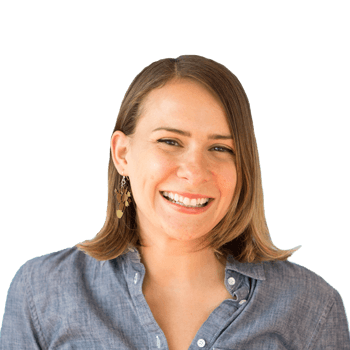 About the Author
Nicole is Director of Marketing at Kintone, with 10+ years experience in content strategy, campaign management, lead acquisition and building positive work cultures of empowered, purpose-driven team members. She spent seven years as a journalist, previously serving as a CBS San Francisco digital producer, NPR contributor, Patagon Journal deputy editor and reporter for several publications, including the Chicago Tribune. She's passionate about the tech for good space, social entrepreneurship and women leadership. On the weekends, you'll likely find her putting her Master Gardener skills to use in at community gardens in Oakland.