For a rapidly growing business, global manufacturing company LNS Japan depends on Kintone's agile app building platform to manage their back office and sales.
The company, which produces chip conveyors at their west coast Japan factory, began using Kintone for expense reporting. But within several weeks of working in the platform, LNS Japan Controller Philipp Sauer realized he could use Kintone for many other processes such as time tracking and sales.
Quickly build and deploy business applications
"Kintone is a good fit for us because we need good processes, not just in the production side, but also in the area of administration and back office," Philipp said, who manages the IT, Finance and HR departments. "It allows us to quickly build such processes."
It took Philipp just a few hours to build and deploy an app his sales team now uses daily. "The sales app is very important because it gives us visibility of the sales that are coming and the probability of them happening," he said.
Seamlessly connects regional offices
Kintone is the bridge between the LNS Japan's west coast factory and the Tokyo sales office, allowing team members to ditch disconnected emails and spreadsheets and seamlessly collaborate on tasks in one centralized platform. Executive leadership always has a pulse on the company with dynamic reporting and real-time analytics just a click or swipe away.


"Kintone allows us to look at the data at a lot of different ways," said LNS President Toru Tada. "We were using very advanced CRM, however this complex system could not help us achieve our goal, which is to see the data. Kintone is very easy to start and is growing with our business."
Work smarter with transparent processes
Kintone's process management gives LNS Japan the landscape view and control it needs to make smart, data-driven decisions whether it's on a desktop on mobile device.
"With the amount of data we work with everyday, good reporting is really key," Philipp said. "Kintone is fulfilling my high expectations on the reporting side."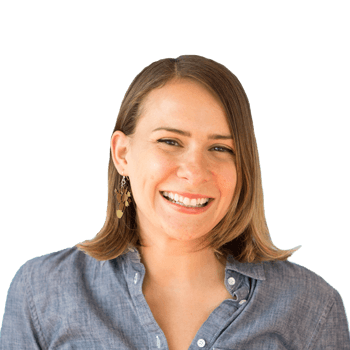 About the Author
Nicole is Director of Marketing at Kintone, with 10+ years experience in content strategy, campaign management, lead acquisition and building positive work cultures of empowered, purpose-driven team members. She spent seven years as a journalist, previously serving as a CBS San Francisco digital producer, NPR contributor, Patagon Journal deputy editor and reporter for several publications, including the Chicago Tribune. She's passionate about the tech for good space, social entrepreneurship and women leadership. On the weekends, you'll likely find her putting her Master Gardener skills to use in at community gardens in Oakland.