Online shopping, connected consumers and worldwide shipping are dramatically changing how retailers operate.
Many retail brands still have fragmented legacy systems and Excel spreadsheets for running all their inventory, reporting and shipping operations. Data stored in different siloed formats ends up creating unnecessary complexity for running business processes and reacting to trends.
"IT departments will no longer look at cloud technology as simply a cost savings technique, but begin to realize that cloud technologies can enable more rapid adoption of the latest solutions, harnessing the increasing power of technologies," says Rod Sides, vice chairman, Deloitte LLP. "In the coming year, expect to see retailers accelerate their move to the cloud."
Only a few years ago, retailers were weary of adopting cloud technology due to concerns over security, a perceived loss of control over IT assets and inability to see immediate improvements for enhancing customer service.
Changing the conversation, no-code/low-code business applications are opening up exciting new possibilities for retail brands. Known for their flexibility, speed and agility, retail teams are using cloud-based business apps to turn procedures and processes into simple steps without coding.
Enterprise managers and staff can run their business anytime, from anywhere, whether it's from the warehouse or store front, desktop or mobile device. Working within a secure, IT governed environment, business applications bring multiple operational processes and industry-grade functionalities into a single cloud platform. For forward-thinking brands, that means more time and resources to focus on customer experience.
Here are some other benefits of functionalities of cloud-based business applications:
Reporting and Analytics

Task-driven Workflow

Workforce Management

Sales Leads and Invoice Processing

Pricebook Management
Read More: Whether you're looking to free your data, build a business app, automate workflows, or keep your team on task, look no further. See how Kintone can help!
Bridge the gap between existing infrastructure and rapidly evolving business operations.

J!NS introduced Kintone in January 2014. Initially, it was used for inventory management within physical stores. At the time, the number of users was around 50.
In the months that followed J!NS capitalized on Kintone's ability to be customized and rapidly deployed in order to replace the process management and communications blocks that had formerly held back the company's growth.
On May 2014, J!NS migrated to Kintone as company-wide operations improvement platform quickly and easily due to the ability of Kintone to be rapidly deployed. The number of users within J!NS reached 1,000.
"Our business requires an integrated information infrastructure that can be used across an entire enterprise. The best solution is Kintone." – Taiki Komoda, J!NS representative responsible for company-wide operations and analyses.
With the flexibility of Kintone as a platform, J!NS removed inefficiencies across the company, allowing it to streamline operations without hindering growth.
Run your unique business operations fast and effortlessly anytime with custom and pre-built Kintone applications. Kintone gives retailers real-time access to reporting, inventory management, sales performance and other data to react quickly to business needs and trends wherever they need it on desktop, mobile and tablet devices.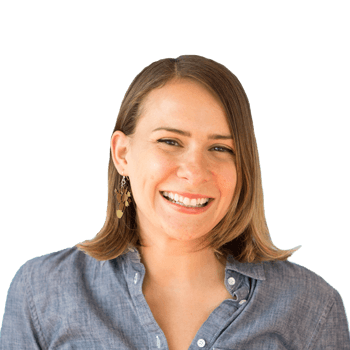 About the Author
Nicole is Director of Marketing at Kintone, with 10+ years experience in content strategy, campaign management, lead acquisition and building positive work cultures of empowered, purpose-driven team members. She spent seven years as a journalist, previously serving as a CBS San Francisco digital producer, NPR contributor, Patagon Journal deputy editor and reporter for several publications, including the Chicago Tribune. She's passionate about the tech for good space, social entrepreneurship and women leadership. On the weekends, you'll likely find her putting her Master Gardener skills to use in at community gardens in Oakland.