August Kintone product updates will take effect on August 9, 2021.
Overview
New Features
Feature Improvements
New Features
Reorder Favorite Apps & Spaces
Previously, favorite apps and spaces
would display in the order that you added them. Now, you can
reorder favorite apps and spaces as you like.
To Reorder Favorite Apps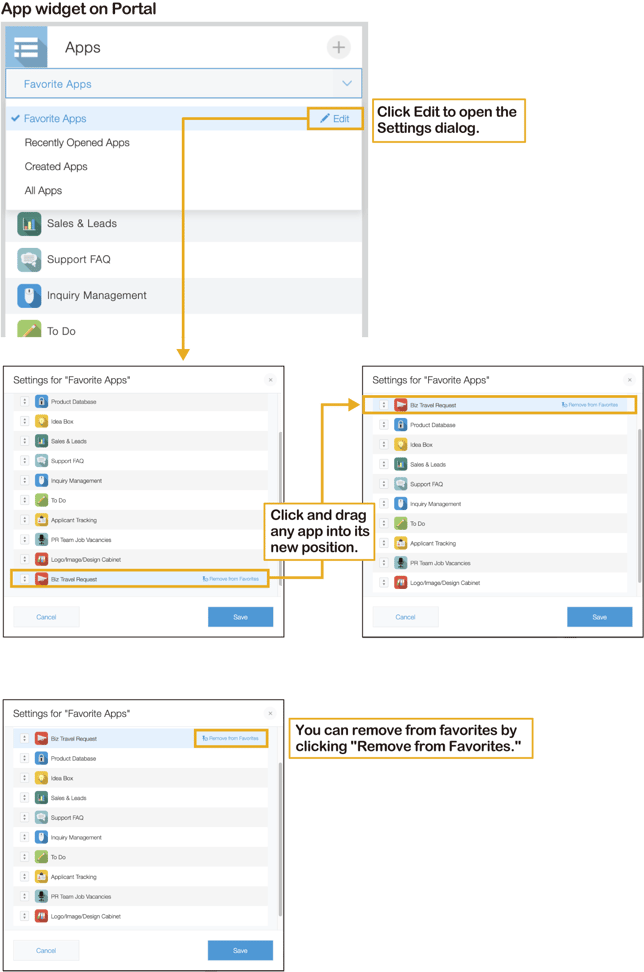 To Reorder Favorite Spaces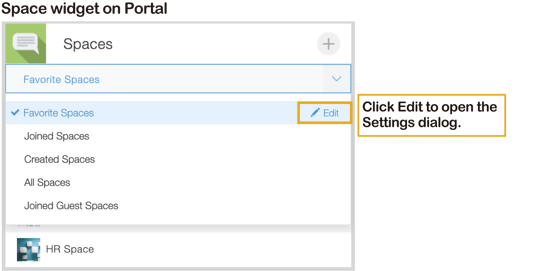 Available Update Options
Update Options is a tool that allows administrators to control how Kintone updates are applied.
Using the options, administrators can choose when to roll out updates to their team.
Three options are available: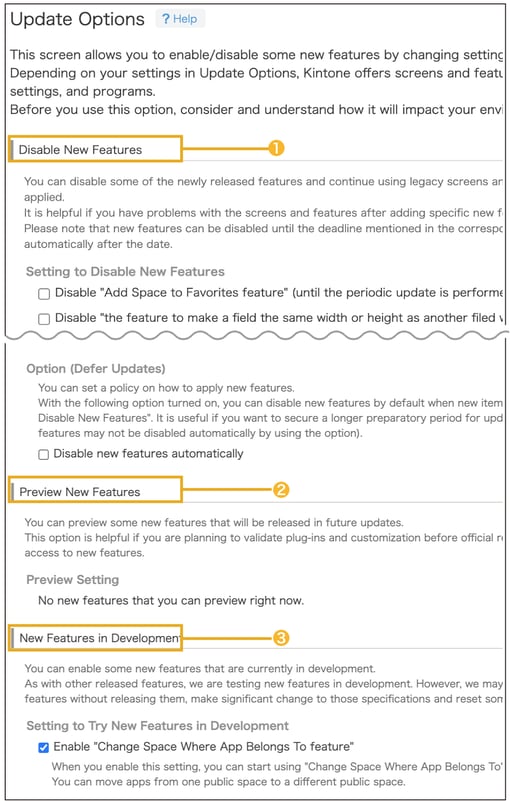 In August Updates, the following features can be applied to the Update Options:
Option

Available Feature

Notes

❶ Disable New Features







Removed
Added Additional Functionality to CSV Import

The feature can't be disabled after the August update is released.

Removed


New Comment Notifications in Comment Pane

Removed
Edit & Delete Buttons Are Unaccessible from Record List If User Doesn't Have Permission

Adding a Space to Your Favorites

The feature can be disabled until the November update is released.

Smart Guides to Align Fields on the App Form

Expanded Date Range Available in the Date_Format Function


❷ Preview New Features

None

❸ New Features in Development

Updated
Moving an App from inside/outside a Space to anywhere you have permissions