When it comes to loving your data, we're on a constant mission to help our customers work more efficiently by finding and creating what they need with ease and speed.
For this August product update, we've made improvements to our application development, navigation and user interface to help you spend less time clicking and searching and more building the business apps your team will love.
Here are the 10 new features you'll now see in your Kintone platform:
1. App search added in Kintone Marketplace to find the apps you need faster.
2. App icon can be changed easily with one click.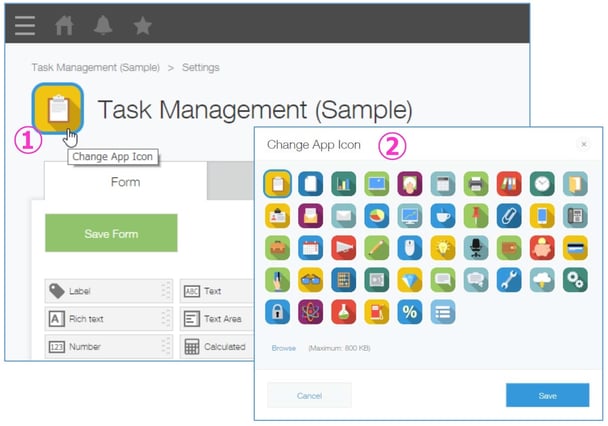 3. You can now import new records with tables via CSV files
A record with a table can be imported if adding new records. But you are not able to update table data in an existing record when importing a .CSV. However, you can update non-table data fields of a record with a table via a .CSV import. Learn more here.
4. Navigation for trial users to easily add an app and a record.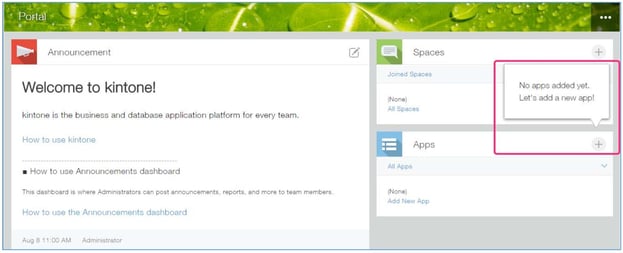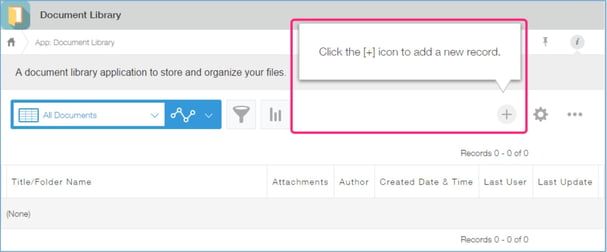 5. New way to access App Settings
Accessing App Settings is no longer available from the three dots icon. Users can now click on the gear icon to quickly open App Settings.


6. Default open tab from the App Settings tab changed to the Form tab on the App settings page.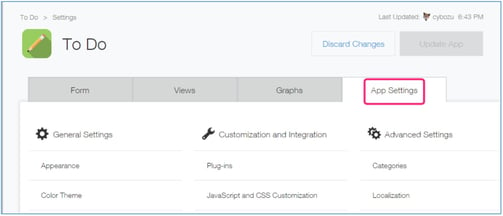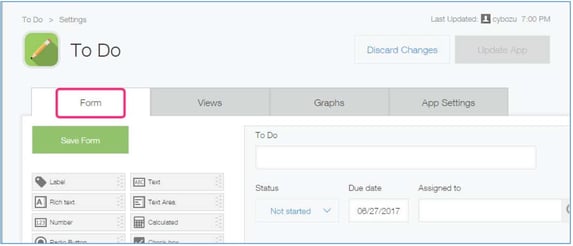 7. New
design of K
intone Marketplace to get you building faster.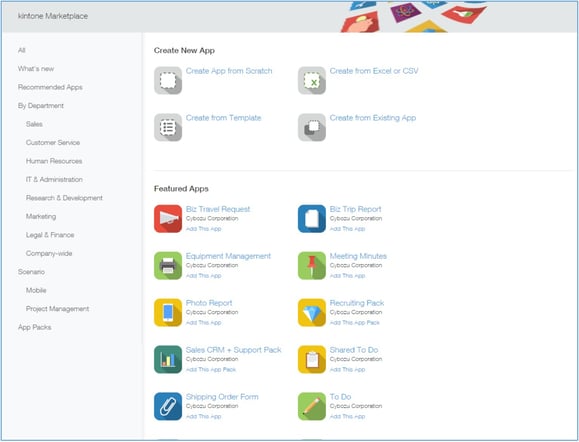 After: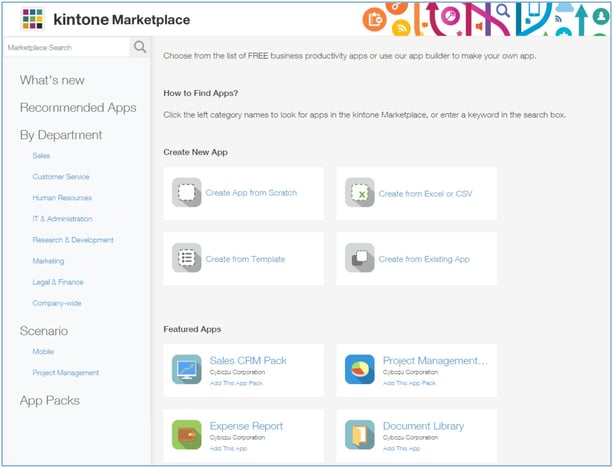 8.
Improved
breadcrumb menu for easier navigation.

After:

9.
Improved the date format in the record editing view from year, month, day to month, day,

year.
10.
Added "Record is deleted" as an option for Events in the Webhook settings.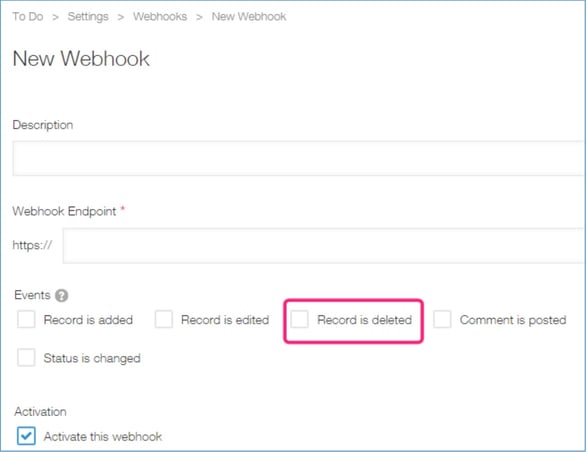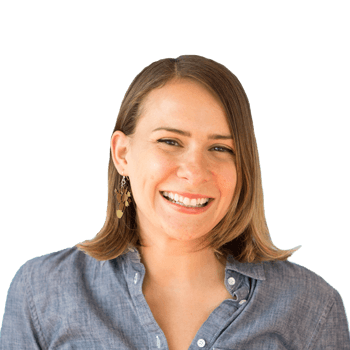 About the Author
Nicole is Director of Marketing at Kintone, with 10+ years experience in content strategy, campaign management, lead acquisition and building positive work cultures of empowered, purpose-driven team members. She spent seven years as a journalist, previously serving as a CBS San Francisco digital producer, NPR contributor, Patagon Journal deputy editor and reporter for several publications, including the Chicago Tribune. She's passionate about the tech for good space, social entrepreneurship and women leadership. On the weekends, you'll likely find her putting her Master Gardener skills to use in at community gardens in Oakland.