If you've experienced Marie Kondo's "The Life-Changing Magic of Tidying Up" (either the book or spin-off Netflix series), chances are you were inspired to take a more minimalistic view of your belongings.
Let's face it. Clutter distracts us and weighs us down—not just in our homes but in the way we work. According to a Pegasystems survey, the average worker switches between 35 job-critical applications more than 1,100 times a day. That's a lot of time wasted switching back and forth between apps on top of the high costs of all those software subscriptions.
The problem is if all those software tools are job-critical, how can we tidy up the number of software platforms we use without losing all the functionality and features we need?
Software & Workflows That Spark Joy
No-code platforms like Kintone actually let you customize exactly what you need out of your software all on one centralized platform. The result: super-customized database applications and workflows that spark joy and automate the tedious tasks for you. Customized database applications that are on par with the software packages developers spend months building out under expensive price tags.
To illustrate just how vast the capabilities are we talked to Michael Callahan, one of Kintone's super users who runs his own accounting firm based in Virginia. When Michael first encountered Kintone, he had a brilliant idea. What if he could DIY some of the tech industry's leading enterprise software products using Kintone? How much money could he save?
The Approach:
Here's what Michael did: first, he tested and demoed over 100 different software solutions for a variety of purposes, including HR tools, CRM software, project management applications, team communication platforms, and more. Then, he picked the best of them and recreated them in Kintone.
The Results:
A list of software applications you can build in Kintone (without any coding skills) that would otherwise cost you over $7,000 a month. Seriously. That's $84,000 a year. To calculate pricing, we estimated the monthly costs for a team of 25 employees. The best part is if you're not into the DIY thing, you can also choose from dozens of pre-built app templates to get started.
Project management / task management software: $750

While there are dozens of free options on the market that are meant for personal to-do lists, the solutions we're talking about here are the ones meant for teams and enterprise-level businesses. What's the difference? The best options have built-in features for collaboration and management of complex, multi-step projects. Automatic notifications also ensure that deadlines are met.
One benefit of Kintone's project management capabilities is the ability to build in a customized process of approvals and workflows. Let's say a single project needs to move from one department to another and then back again. Or maybe certain projects typically require a couple rounds of revisions. Defining these clearly and having a set workflow for projects will save you time and unnecessary back and forth communication.
Lead management / CRM application: $3,750
There's one cloud-based solution that is most well known for this function, and it will cost you a pretty penny. While the base rate starts at a very appealing price, it doesn't include the analytics and capabilities you'd likely need for the service to be useful. Therefore, the plan we're looking at is for the customizable version of this CRM platform, which costs $150 per month for each user. Add-ons and training for your team will cost you even more per user, but for this case let's pretend we don't need those.
One of the best features of Kintone as an alternative to CRM platform is that you can have your databases or apps communicate and work together even across teams or departments. For example, your customer database can automatically pull info from your lead management app or send info to your invoice app—all your data in one place, working together.
Related: B2B Services Provider Reduced Overall Cost to One-Tenth and Saved 400 Hours Switching From Salesforce to Kintone
Employee database / applicant tracking software: $2,500
In the hunt for quality talent, tracking applicants and managing the recruitment process is crucial. Since there is generally a team of people who make hiring decisions, it's important for your applicant tracking software solution to enable collaboration and centralize all the relevant information in one place, with visibility of each stage of the process to the right people.
Timesheets: $220
Most organizations don't have their employees clock in and out anymore, but for some companies who do work for various accounts, tracking hours spent for each client is important for billing purposes. If you do want a system to track attendance and timesheets for your employees, there are solutions built for exactly that.
Bonus HR software: The customizability of Kintone lets you create a wide variety of software applications for different purposes. Internally at Kintone, our HR team has created a PTO request app, where PTO requests are sent automatically to the appropriate approver. We also have an onboarding/training app for new hires that aggregates all the information they need to get started as well as a checklist of items they need to complete.
Expense report application / invoice management: $25
For the exciting world of expense reports, the most important features for most people are the ability to automatically calculate things like mileage and capture receipt images quickly on your phone. And of course for the HR and finance team, the goal is to ensure that people are entering their info accurately.
While the pricing above is for a leading expense report app, the bonus here is that with Kintone you can also create customized databases to track invoices in addition to individual expenses. You can even customize the fields to make the app hyper-specific for your organization's needs. Have some data in there you need to keep confidential? Edit permission levels by department, role or individual.
Communication platform: $375
Communication is obviously a vital component to your team or organization's productivity. The enterprise versions of the latest communication platforms let you create group threads, send files, and use emojis if you're not feeling especially eloquent. And of course if this platform is where a lot of your work discussions are happening, you should be able to search and find the relevant info afterwards.
While Kintone doesn't enable video chatting or screen sharing, the benefit it does offer is consolidating all of your team's communication in one place, along with your data. No more searching endlessly in your email for the latest file—your Kintone database is the centralized place for your files, your data, and even your conversations. The comments section lets you see past conversations about this particular project or customer or invoice, tag relevant colleagues to bring something to their attention, and ask your team questions.
For topics that need more discussion than a few comments, you can also create topic-based threads for just your department or your entire organization. And of course for one-on-one conversations, you can direct message your colleagues.
Read also: How to Calculate the Return on Investment of Kintone from Real Users
Let's do the math
All of the software applications mentioned above (which is just a few of the use cases Kintone can be used for) adds up to a whopping $7,620 a month. Kintone, in contrast, costs just $24 per user each month (minimum 5 users). For our imaginary team of 25, that's $600 a month. Nonprofits (5013c) also get a steep discount for their organizations.
Finally, the best under-the-radar benefit: you don't need nine different logins. Are you sold yet? If you're still skeptical that Kintone can do all of these things, sign up for a free trial (no strings attached) or request a demo.
Feature image courtesy of dooder at freepik.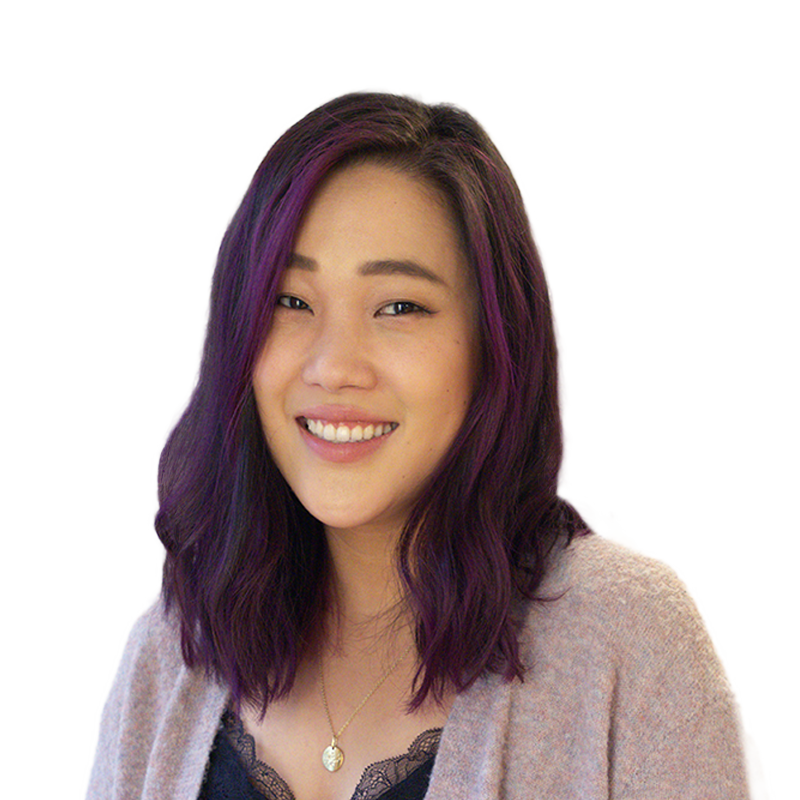 About the Author
Euna is a Content Marketing Specialist at Kintone. She holds a BA in English from the University of Michigan and has a thing for words, food, and travel.