February Kintone product updates will take effect on February 14, 2021.
In this video, Kintone Business Product Manager and sales consultant talk about the product updates for February 2021.
New Features
Temporarily Disable Plug-ins
Now you can disable plug-ins temporarily rather than removing it entirely. This is useful when some issues occur, and it is necessary to fix before you enable them again.

Update options
is a new tool that allows administrators to
control how Kintone updates are applied
. Using the options, administrators can choose when to
roll out updates
to members.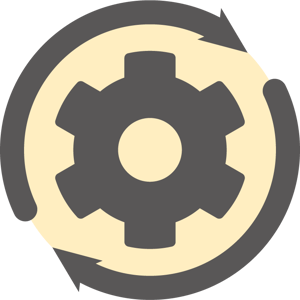 Three options are available: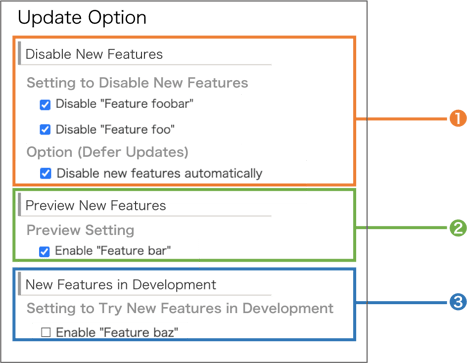 Disable New Features
To assess the impact of new feature releases on members, administrators can temporarily disable the new feature. Administrators can enable the features at any time by clearing the checkboxes.

Option (Defer Updates):
By setting the default to disabled, new features will be disabled automatically when they are released. Administrators can take time to verify whether to enable the updates or not.

Preview New Features
Allows administrators to preview upcoming features. With this preview, administrators will be able to view and use new features before they're released. This will give them a clear picture of what's coming next.
Trying New Features in Development
Instead of just releasing a preview of features in development, we also want to include experiments to get feedback at a very early stage.

Please note that these options are not available for all features.
In the February updates, "Showing Record Created Date and Time in History Tab" listed below is available under "Disable New Features." We will release more features that can be applied to the Update Options.
Feature Improvements
Showing Record Created Date and Time in History Tab
With the "
Track change history of records
" turned on, using the
History
tab, you can see
who created the record and when.
You may no longer need the "Created by" and the "Created Datetime" fields.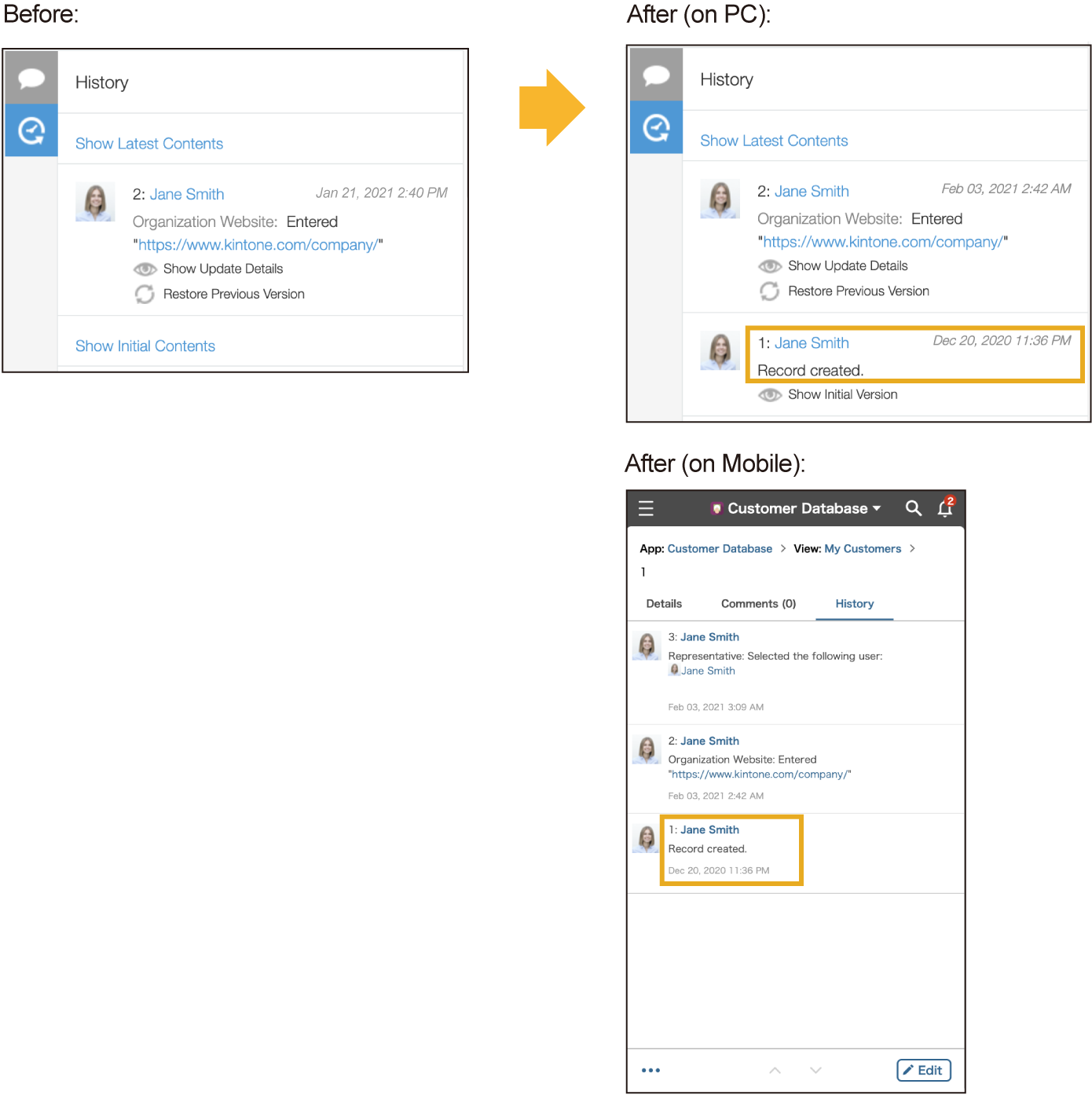 Added the Record Last Updated Date to CSV File Export
Added the "
Last Updated Date of Record
" column to the
exported CSV
files. This makes it easier to find apps that have not been updated in a while.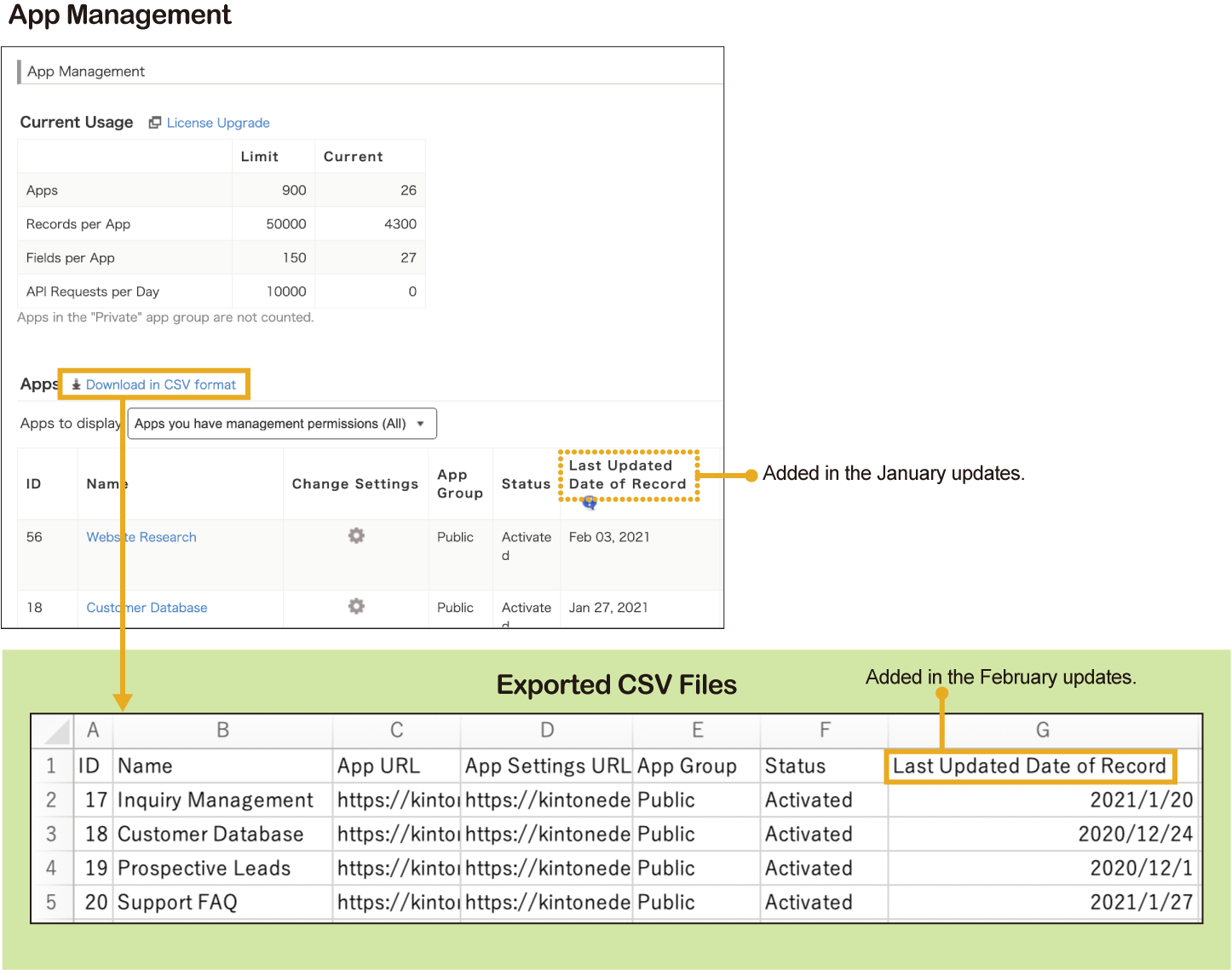 Added a Trigger to Update the Record Last Updated Date
Adding or updating records by importing files can now become a trigger to update the
record's last updated date
.
Update the record's last updated date by:
Adding or updating records manually
Adding or updating records by importing files (

added in this update

)
Adding or updating records through API
Do not update the record's last updated date by:
Changing the status or assignee in Process Management
Posting comments
Deleting records
Adding or updating records on the Preview mode (test environment)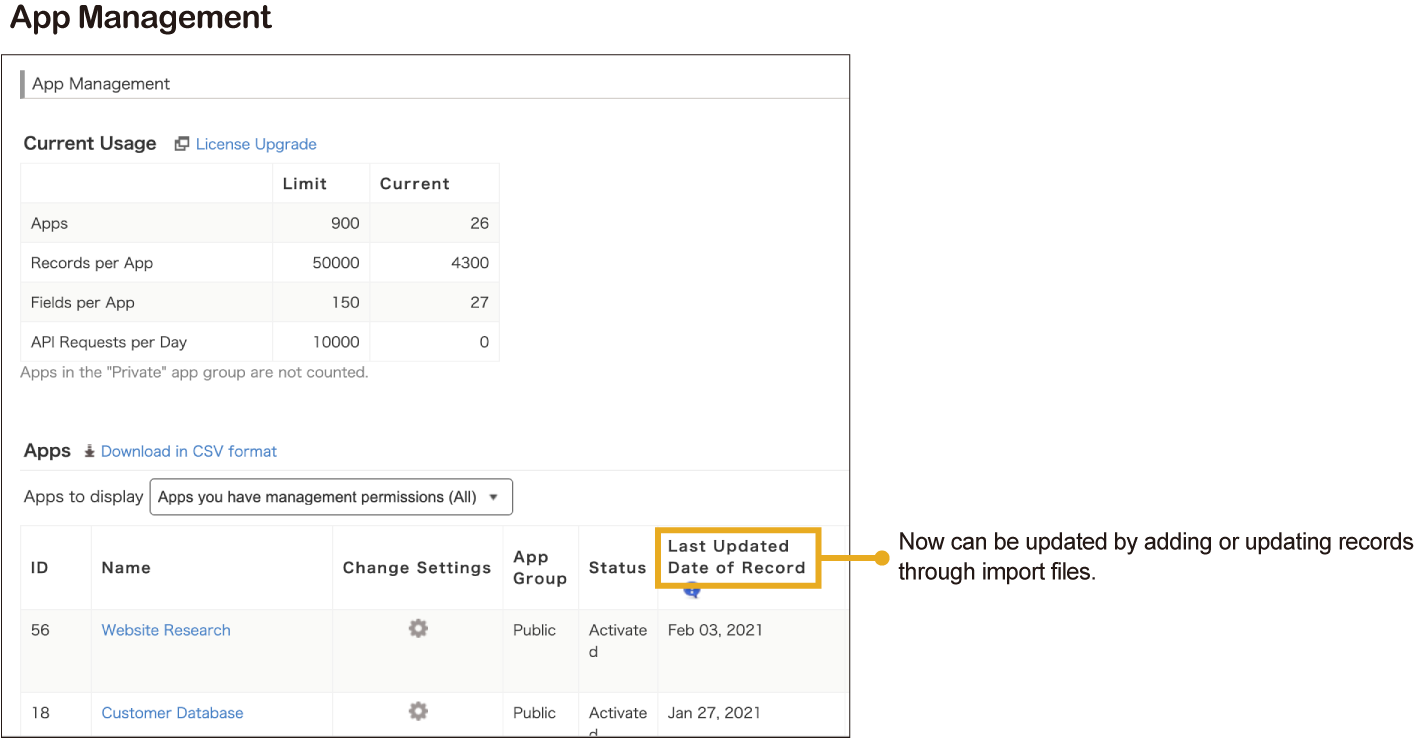 Mobile Updates
App Description Available on Mobile
Now you can see the
app description
on mobile.