June product updates will take effect on June 10, 2018.
Added Features
Free Trial Users Can Invite Their Team Members During Initial Onboarding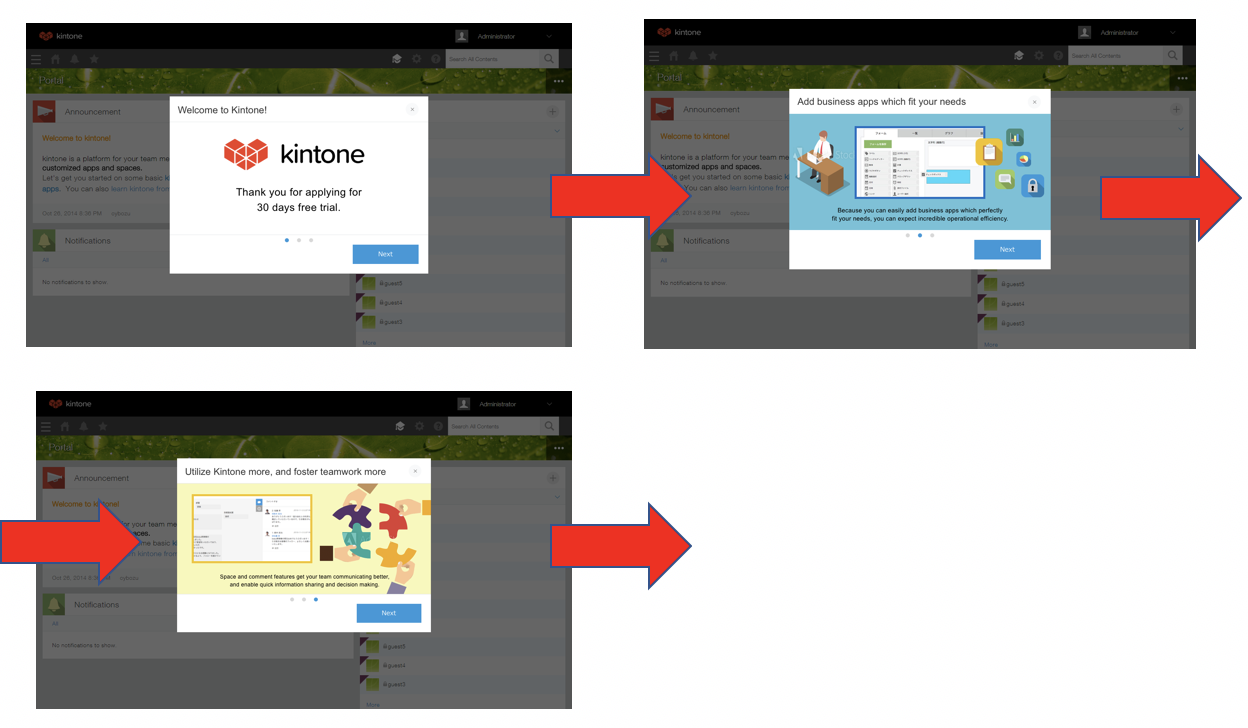 1. Up to 4 team members can be invited.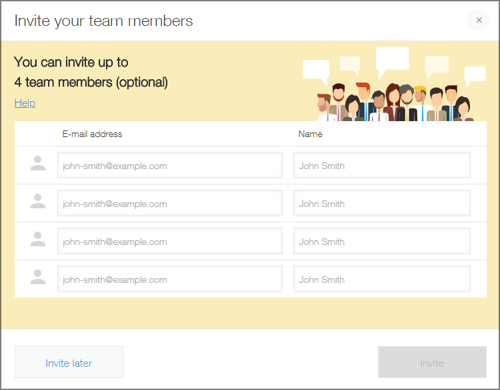 2.
Invitation email is sent to invited team members
.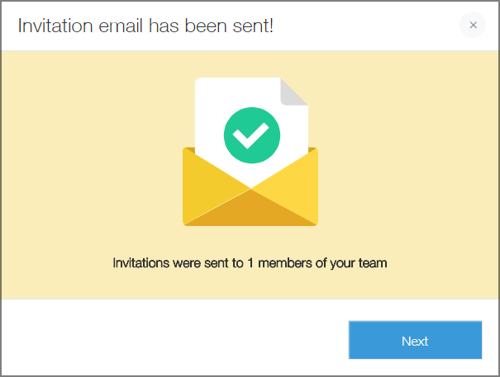 3.
Team members can then login to Kintone
.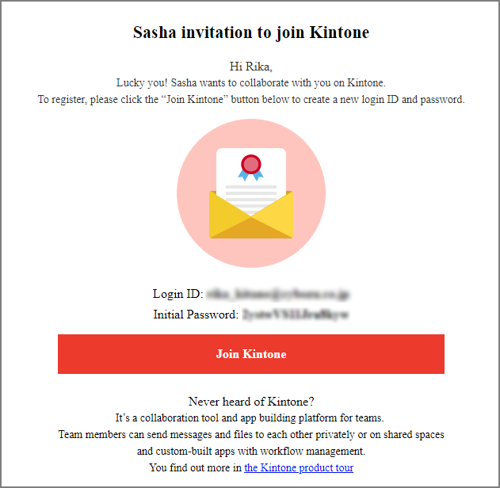 F
ree trial users invite their team members during onboarding in the "Get Started" section
.
UI Updates
The Welcome Dialog Tutorial Screen
Before: After: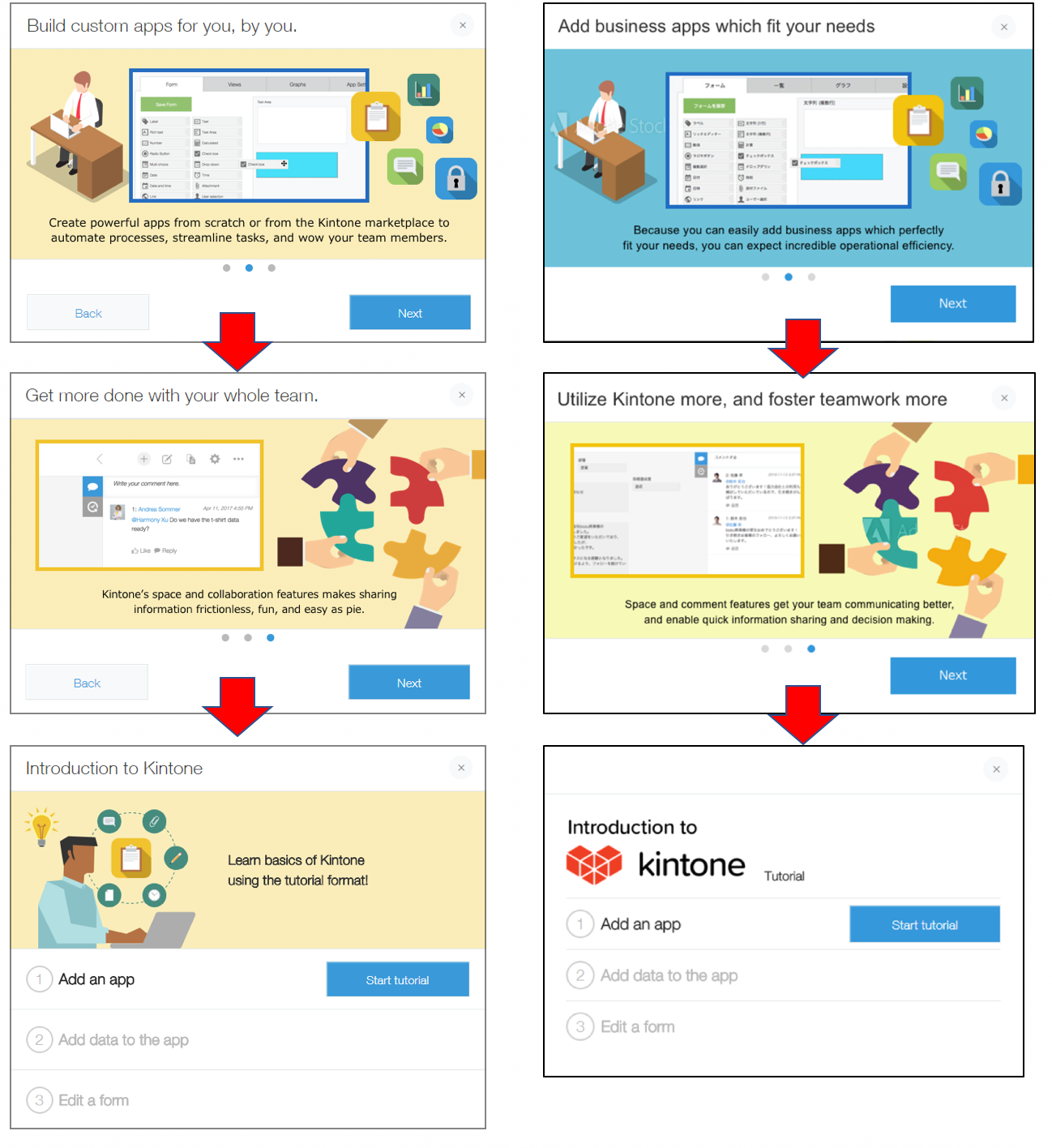 Feature Improvement
1.

Push the "+" button to create new "Apps

"

2.

"Create from Excel" can now be selected

.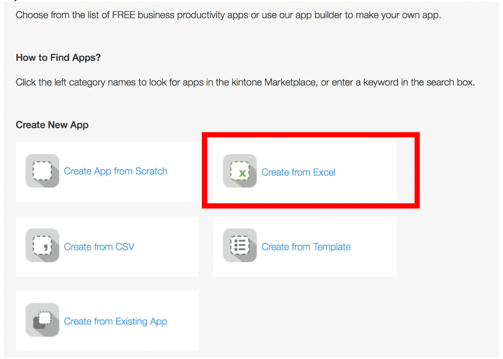 3.

The screen has been updated as below

.

Email Notification Screen

An Asterisk (*) Will Display to Indicate When a Field is Set as a Required Field
1.

In this example, a text field has been entitles "Company Name"

.

2.

Then in the Field Settings, the "Company Name" field has been set as a "Required field"

.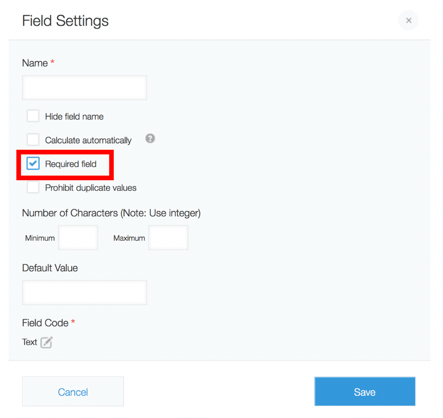 3.

After saving the "Company Name" field as a "Required field", and asterisk will display on the form screen

.

API Updates
Added REST API
T

he REST API has been added. There is now a function that can show each permission for each of the following actions (View, Edit, and Delete) for applications, records, and fields

.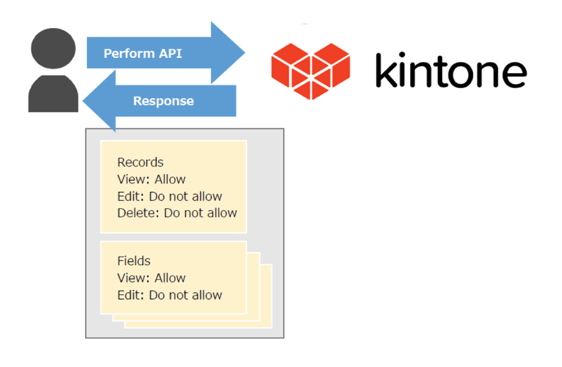 Advanced Update Notice
July Update
(
This is an advanced notification because this update may impact the user interface in a significant way)
In the Announcement section of the main Portal, Spaces, and Threads, the name of a "View" or "Graph" that may be attached therein will be displayed immediately to the right of the App name.
Before: After: