We love our customers! How much do we love them? Enough to be hosting a full day Kintone user conference at the Marriott Waterfront, dedicated to empowering them with the right tools to get more from our platform.
Even if you think you know Kintone fairly well, you'll see for yourself how much more there is to expand upon with new features, plug-ins, and techniques for making teamwork better at your company. If there is one thing you take away from Kintone Connect, it's that we want to see all of our customers be successful in the workplace. We're here for ya!
Check out the full day of workshops that you'll be attending:
Kaizen on Kintone: The Benefits of Growing Your Business in Kintone
You've moved your business to Kintone. Now grow it through our diverse range of features. This session will feature clients who have used Kintone to update their data management methods, including the McCormick Distilling Co. (Missouri) and House Foods (California).
Kaizen on Kintone: Breaking Down the Silo Mentality with Good Data Practices
Eliminate the Silo Mentality from your company by changing the data-sharing game. Learn what best practices will reduce communication barriers and give your departments a better picture of what your business needs to succeed.
Kintone 101: How to Improve Workplace Collaboration with Kintone
Eliminate communication problems between teams with Kintone. Learn how Kintone's built-in communication capabilities foster collaboration and transparency across departments, allowing you to make the most of your team for every project.
Kintone 102: Take Control of Your Data with Permission Controls
Dive into Kintone permissions and take control of your sensitive information. Learn how to set up controls, review them from the end-user perspective, make users admins, and more. Stop data mishandling before it occurs with Kintone's security settings.
Kintone 103: Build Your Own Business Application with a Product Expert
Can you really build design, build, and deploy a custom business app in 50 minutes or less? Absolutely! Experience the simplicity of Kintone firsthand without our guided app-building session. Ditch your spreadsheets and say hello to easy workflow automation.
RELATED: 8 Takeaways from Kintone Connect 2017
Kintone 201: Use Plugins & Add-Ons to Create Sophisticated Business Applications

Get more power from your Kintone platform with plugins and add-ons. Learn how these extensions can extend Kintone's functionality and give you greater control over your workflow process. If you know Kintone but want to do even more with it, this session is for you.
Extensions featured in this session: Krewsheet, Calendar, Customine, FormBridge, kViewer.
Kintone 202: Harness Data-Sharing Between Platforms to Eliminate Data Duplication
Don't waste time toggling between business softwares. In this session, learn how to connect your business platforms with Kintone, share data between them, and create automated workflows that use information from every platform--without ever leaving Kintone. It's time to automate the busy work and make space for what matters.
Platform integrations featured in this session: Zapier, Microsoft Flow.
Kintone 203: Boost Your Workflow with Add-ons & Integration Combos (Press Fewer Buttons, Get Even More Results)
Combine add-ons and integrations to create sophisticated business applications. Create forms that trigger multiple actions with a single click. Get a guided walkthrough by our Kintone product expert on how to build complex Excel-like macros into your workflow, all without touching a line of code.
Featured in this session: Webhook, Zapier, FormBridge.
Kintone 301: Do More, Go Further: Transform Your Team with Low Code
Take the leap from no-code to low-code with this guided training session. Learn how to make Javascript work for you; install, modify, and implement code into Kintone for a dynamic platform experience.
Our Kintone experts can't wait to share more with you in-person!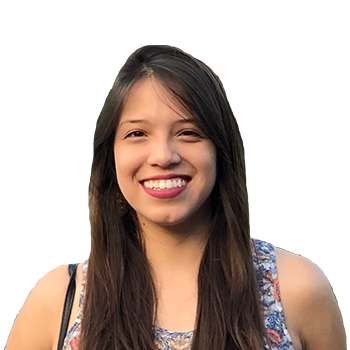 About the Author
Malena is a Senior Events Specialist and Marketing Campaign Associate at Kintone, where she enjoys getting people excited about Kintone through events they host and creative marketing campaigns. You will find her sketching out new ideas for social media copy, drooling over event catering menus, and flipping through Kintone threads where all the project management lives. Born and raised in San Francisco, she is a natural at finding the best places to eat in the city and navigating towards the nearest Bart station. Malena graduated from UC Berkeley, with a degree in Psychology, roll on you bears!