March product updates will take effect on March 8, 2019.
Mobile
Preview of New Mobile Design

Kintone Mobile is undergoing a redesign to bring further excitement and ease-of-use to your Kintone experience.
The first preview of the new mobile design will be released this month and the official Mobile App release is scheduled on May 10, 2019.
The following features are available in the preview version:
1. T
he welcome page appears on the initial login to the new mobile app.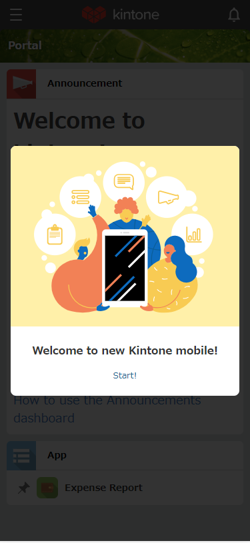 2.
Portal Home, including the Announcement board, is now available on mobile
.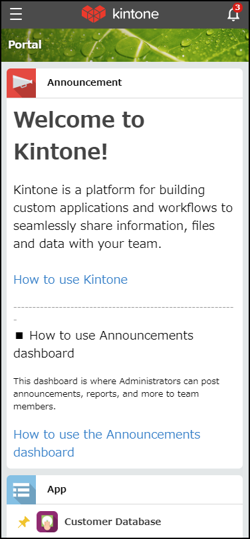 3.
The menu bar provides quick access to features like Apps, Spaces, People, and Search
.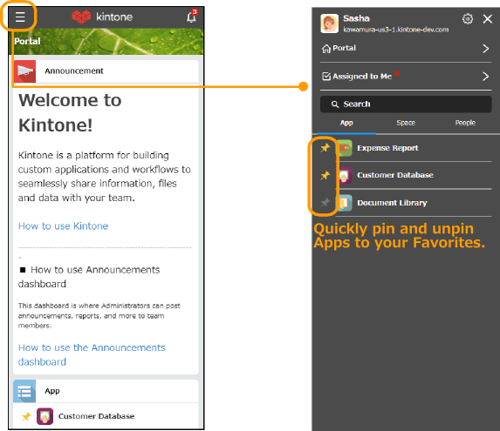 4.
Full-text search
provides access to search the entire platform
.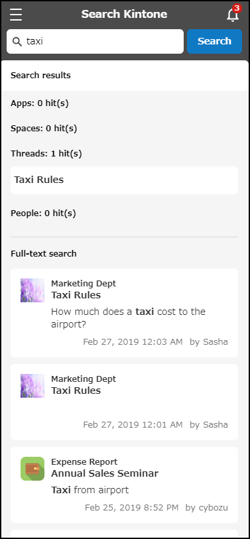 5.
Searched keywords will appear bolded in the search results
.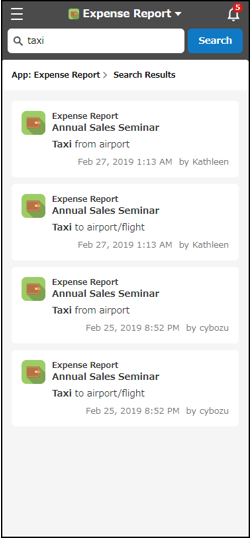 6.
Notifications
are easily accessible to view from the bell icon
.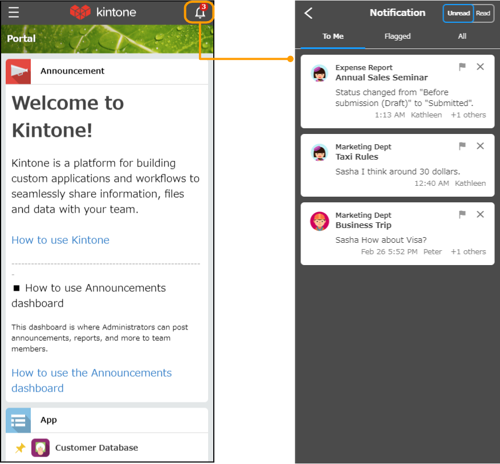 7.
Quickly move through
workflows
with more intuitive buttons
.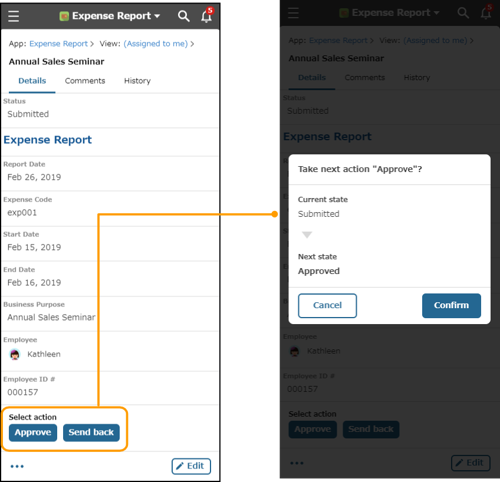 8.
Adding, editing, and saving records buttons
in a more convenient location
.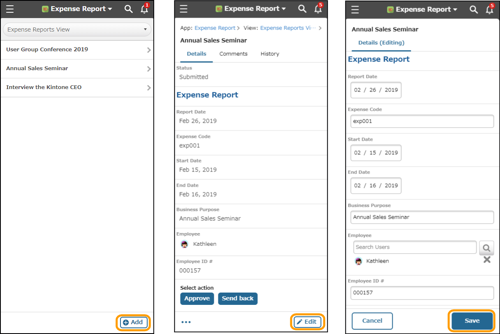 To Enable the Preview Version:
From the Gear wheel, select Kintone Administration.
Under Other, select Feature Activation.
Click Enable new mobile UI (preview version).
Please note, only Kintone Administrators can enable the new mobile UI feature.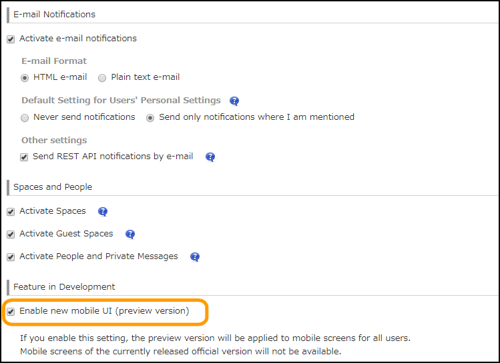 Feature Improvement
Changed the Title of Categories for Guest Spaces