November product updates will take effect on November 9, 2018.
Added Features
Slack Integration

B
y integrating Slack with Kintone, you can send a notification using a Slack direct message to the person who has been set as the assignee of the task. This allows for easy task management when using both a Kintone App and Slack.
Slack Integration needs to first be enabled by a Kintone Administrator from Users & Systems Administration. For more details, see Allowing the User of Integrations. Once enabled, a Slack Integration link will appear in the App Settings tab of an app, as shown below.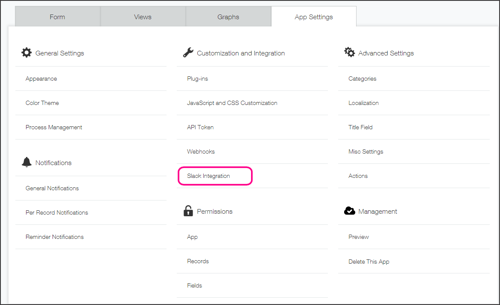 For more details on completing the setup between Slack and Kintone, see the articles below.
OAuth Client Added for Advanced Custom Integrations
Kintone Administrators will be able to authenticate API requests using OAuth 2.0.
Note: Only for Confidential Client, Authorization Code Grant Types
Before OAuth was added, using the REST API required Basic Authentication of login and password or the use of an API TOKEN. However, these methods can have some critical issues, for example, the password is stored in the integration program which can cause a security risk, or some functions will not work because user's rights have been limited. When using OAuth clients, there is no need to share passwords with the integration program.
OAuth Client Registration:
1. Click the gear wheel and select
Users & System Administration
.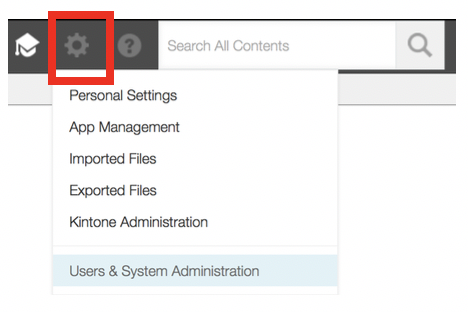 2. Under System Administration, select Integrations.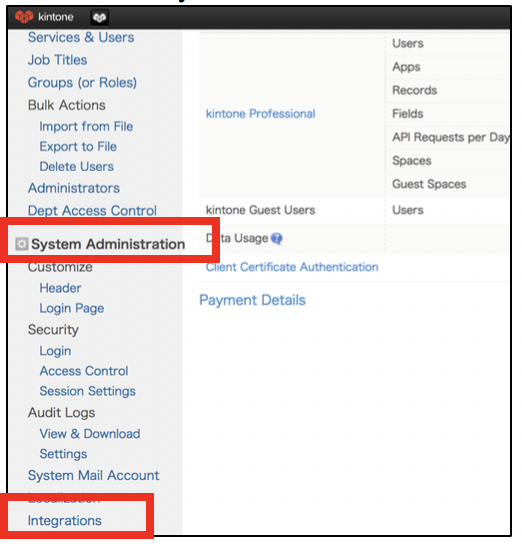 3. Click Add OAuth Client, fill out the required fields, and click Save.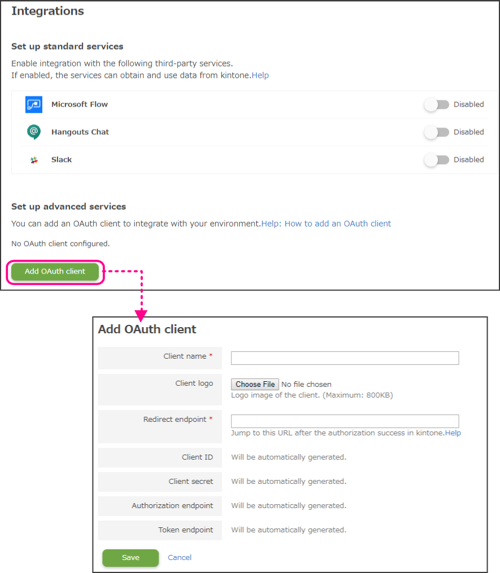 Mobile
UI Change in Kintone Mobile Apps to Add Field Group Functionality
Kintone desktop has a Field Group function that groups multiple fields together, under a field group header, which can be collapsed or expanded. This update adds the functionality to the mobile app.
Before: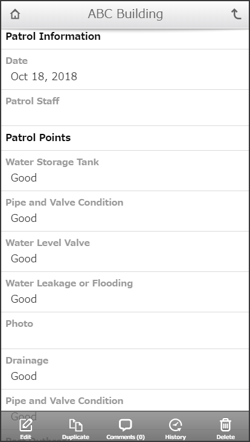 After: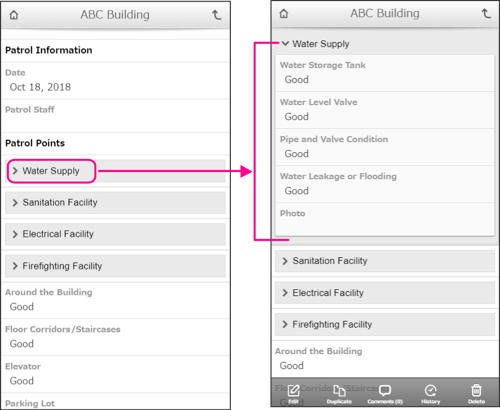 UI Changes
Company Logo is Changed on Kintone Status Dashboard
T
he logo has changed for the
Kintone Status Dashboard
. This shows announcements regarding platform maintenance or related information and the Current Status of the platform
.
Before: After: