November Kintone product updates will take effect on November 13, 2022.
Overview
Feature Improvements
Notice
Available Update Options
Feature Improvements
Quick Tips to Help You Create Formulas
You can now quickly see "How to create a formula" and "Available functions" in the dialogue where you set up a formula, the "Calculated" field, and the "Text" field. The information is helpful especially if you are learning to write formulas.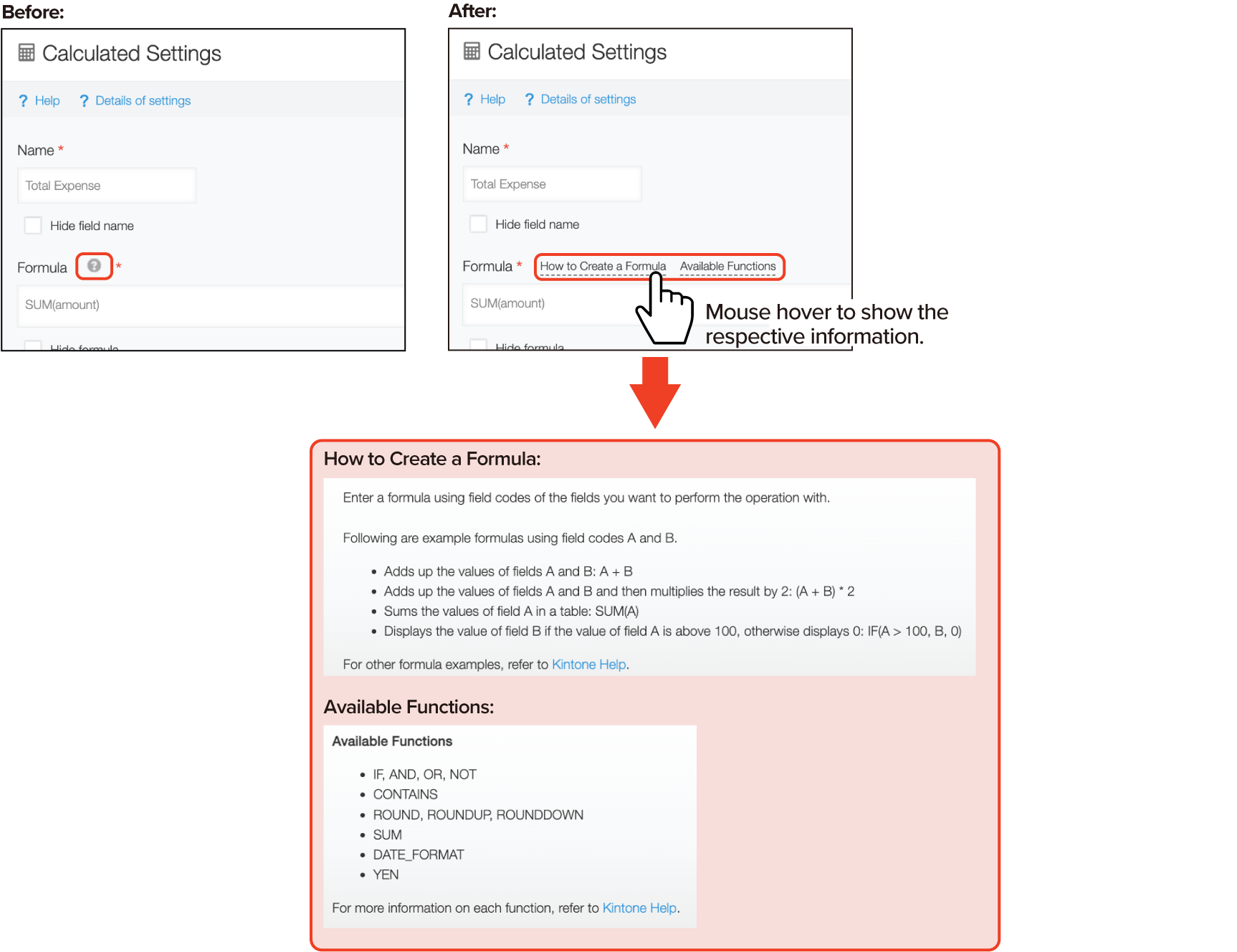 An error message in formulas has been improved to make the mistakes clear to users. When you use a field that does not exist in the app for the formula, the error message indicates the missing field using the field code.
You can quickly correct any errors that may have occurred due to typos in the field code.

Improved Page Transition after Deleting Apps in a Space

The page displayed after you delete an app in Space through the Space portal has been changed from the Portal to the Space Portal. You will save time organizing apps in your Space.
Example: To organize apps in a Space

When importing a plugin in Kintone System Administration, the file selection popup now shows only the ZIP file format, reducing the chance of making mistakes in selecting other file formats.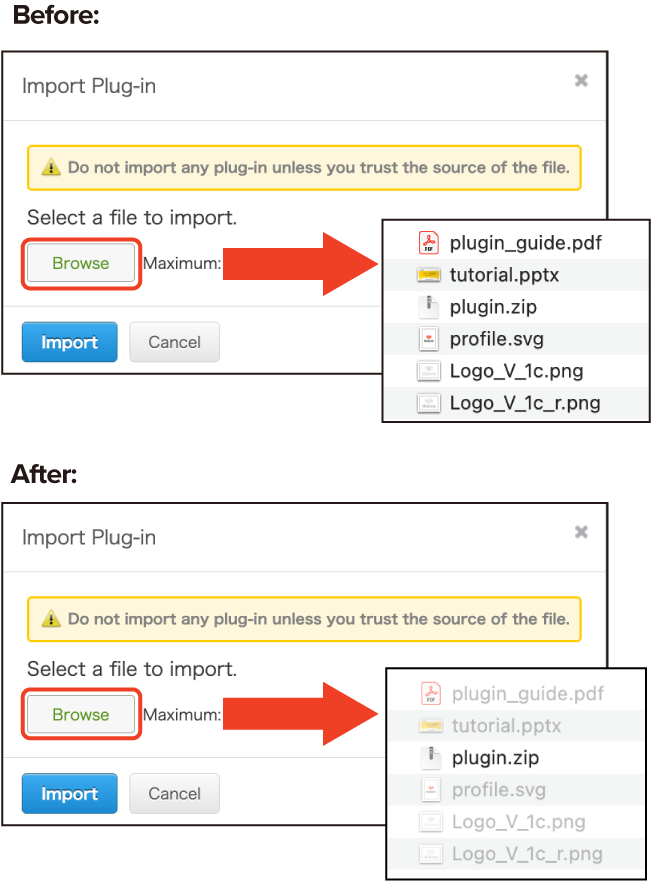 Improved Guest Management List
On the list of guest users in Kintone System Administration, the table rows are now highlighted on mouse-over. When you delete a guest user, it prevents you from making the mistake of deleting the wrong guest user.

Notice
Release of the Command Line Tool cli-kintone (v 1.0)
We released the Command Line Tool
cli-kintone (v 1.0)*
, and the previous version, cli-kintone (v 0), will end its development and support in October 2023. We recommend switching to the new version immediately if you are currently using the previous version.
You can get the latest version here: https://github.com/kintone/cli-kintone
*
cli-kintone is a command line tool to import and export data from and to the Kintone applications
Available Update Options
Update Options is a tool that allows administrators to control how Kintone updates are applied. Using the options, administrators can choose when to roll out updates to their team.
To access Update Options, click the gear wheel to the left of the search bar and select "Kintone Administration." Select "Update Options" under "Other."
Three options are available: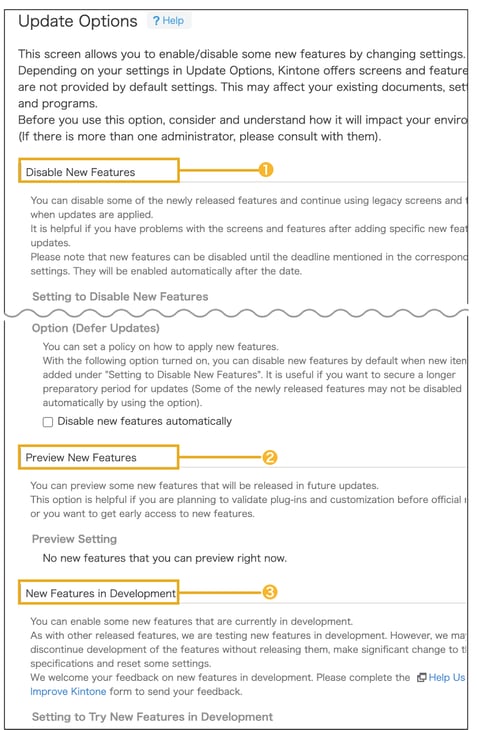 In November Updates, the following features can be applied to the Update Options:
Option

Available Feature

Notes

❶ Disable New Features





Apps Displayed in Alphanumeric Order in the "All Apps" List & New Filter for the App List

The features can be disabled until the February update is released.

Apps are Displayed in Alphanumeric Order in the Apps List on the Mobile

Error Display Improvements

Quickly Identify Who the Assignee is

Width of Categories in List View is Adjustable

Smoother App Updates

❷Preview New Features

None

❸New Features in Development

Improved Error Messaging When Failing to Import a File

Changes to Front-End Architecture

Changes the design of app settings pages

Changes the design of plug-in settings page (For plug-in developers)

Changes to the Process of Applying Access Permission Settings