Sales operations (also called sales ops) is widely accepted as imperative to an effective sales team. But depending on how it's run, sales operations can either be a sales manager's best friend or his or her worst enemy. Sales operations has to be done right if it wants to be useful.
When you're working at a small or medium-sized company, the odds are you won't have someone dedicated to sales ops. Instead, most sales operations work will fall to the sales manager or someone on the team. But not all sales people are happy to analyze numbers, evaluate sales strategies and plans, or manage the CRM system.
While we can't get you out of that role, we can help make it painless. Our Sales VP, Yu Tanabe, runs the sales operations for Kintone's own sales team. Here, Tanabe shares how he's able to juggle his sales effort, operations, and management with Kintone for a better sales experience.
Proposals & Agreements App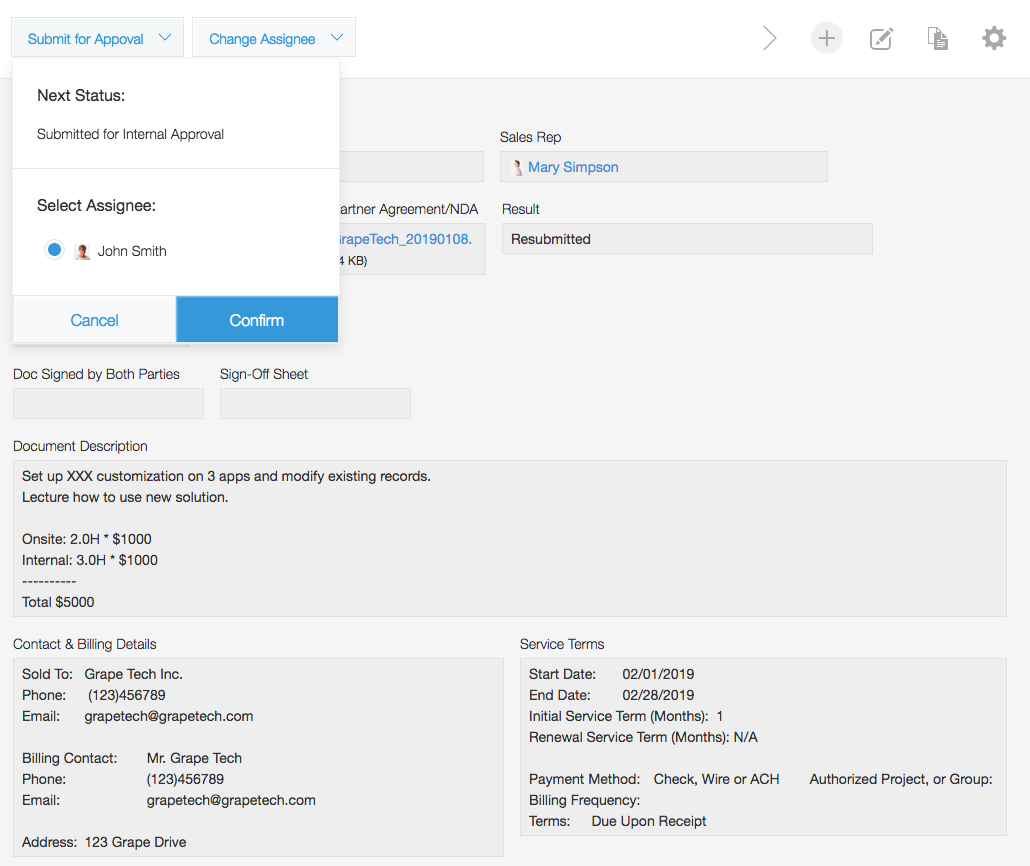 Proposals & Agreements - App Record Detail with Business Process (demo)
Tanabe uses several Kintone applications to manage his workflow, but there are two he heavily relies on for improved sales operations experiences. The first is the Proposals & Agreements App.
The Proposals & Agreements App is used to manage tech support contracts that involve stakeholders from different departments at Kintone. Here's a specific workflow that the app controls:
The sales lead for a customer (called Account Executives or AEs at Kintone) uses the app to get approval on a drafted proposal from Tanabe
The finance team create invoices based on the approved contract
Tanabe uses the app to review and better understand each AE's performance
Everything is streamlined and easy for each stakeholder to track an account's status and details.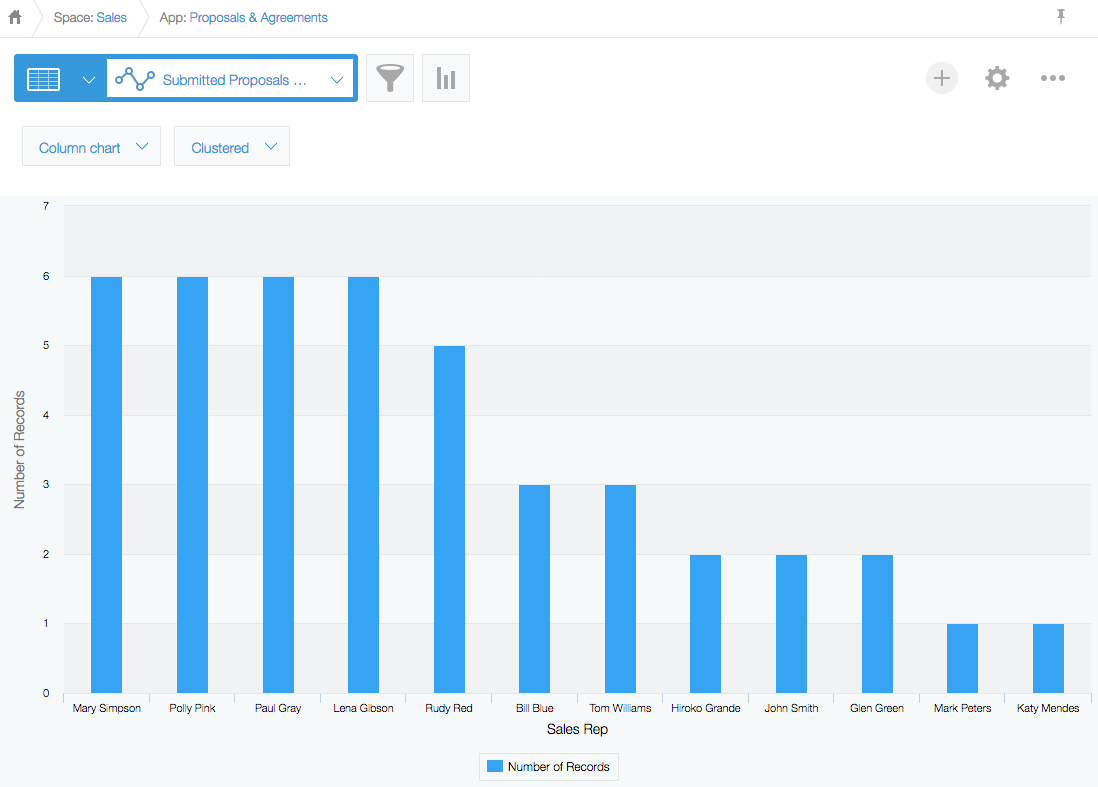 Proposals & Agreements - Submitted Proposals by AE Graph (demo)
For Tanabe, the ability to monitor the number of proposals submitted and deals closed is important if he wants to understand how each AE is performing. He can find out the number of proposals submitted by AE in a glance through the app's bar graph (which updates in real time with the latest figures as the AEs update their information).
Using this data, Tanabe can then cross-check the ratio of proposals submitted to deals closed. These two graphs make it easy for Tanabe to identify what each AE needs assistance on, whether it's taking the customer into proposal stage or closing the deal.
Tanabe also relies heavily on his ability to adjust the app's workflow to new sales opportunities or campaigns. For example, when Kintone launched its Education plan last fall and a new workflow needed to be implemented into the Proposals & Agreements App, Tanabe was able to update his sales workflow process in a few minutes to account for the new strategy.
There was no need to ask a third-party IT vendor or request the change to the IT department. Tanabe could do it himself.
"Being able to quickly change the format and workflow to adjust to business and organization changes is the Beauty of Kintone," Tanabe said.
For Tanabe, Kintone is vital to his sales operations: "Kintone allows our team to become a learning organization, a concept introduced by Peter Senge, which means we are able to excel in rapid changes thanks to our flexible and adaptive tool," Tanabe said. "I'm very proud of what we can accomplish as a team with Kintone."
Sales Database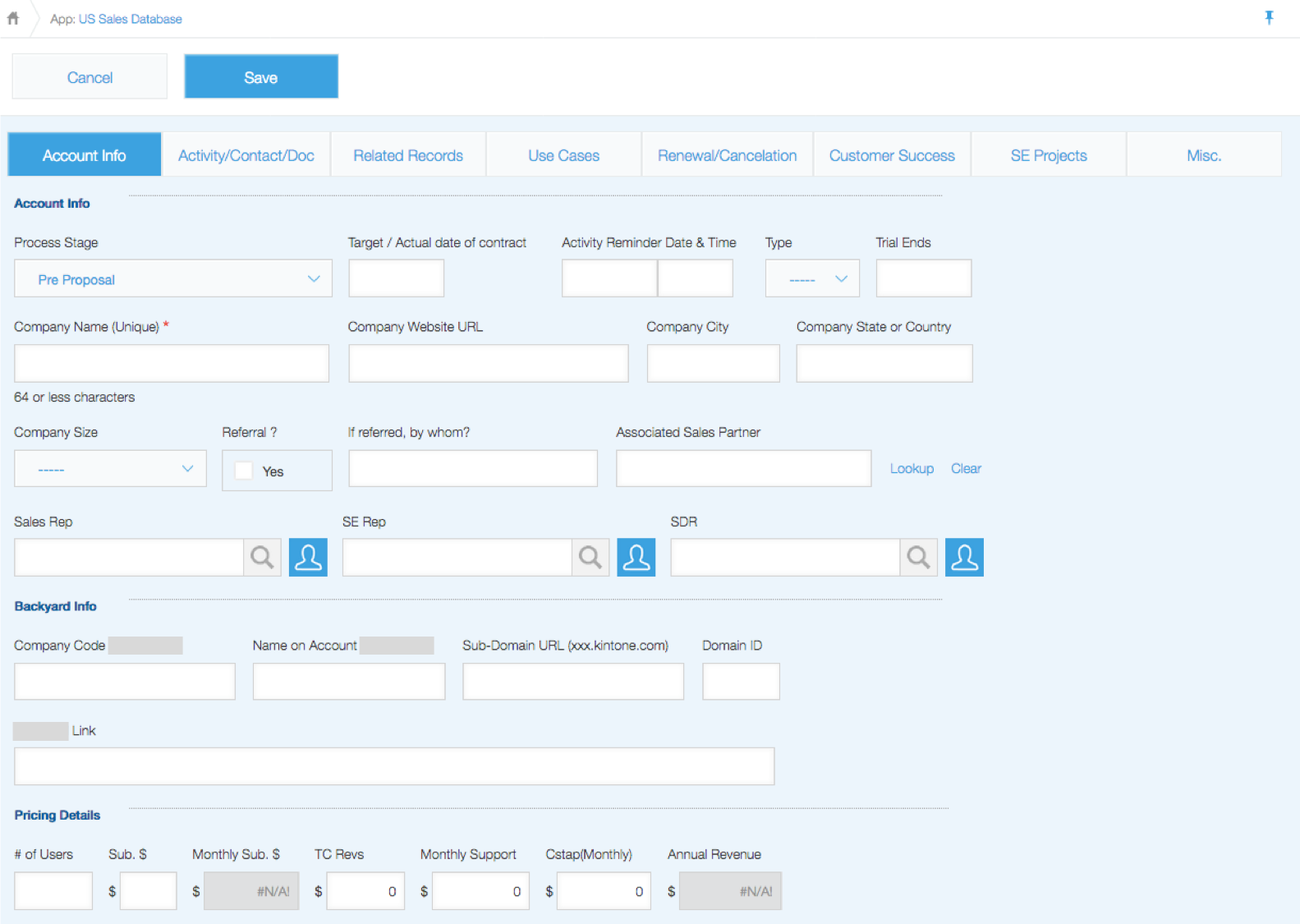 Sales Database - Add New Record
Tanabe's other core tool is his Sales Database.
The Sales Database serves two important roles. First, for the AE's to log in their activities with the customers so everyone who works with the client will understand all the conversation that happened prior. Second, for the Sales Manager to predict monthly/quarterly sales, evaluate current sales structure, and implement new strategies in order to reach the team's sales goal.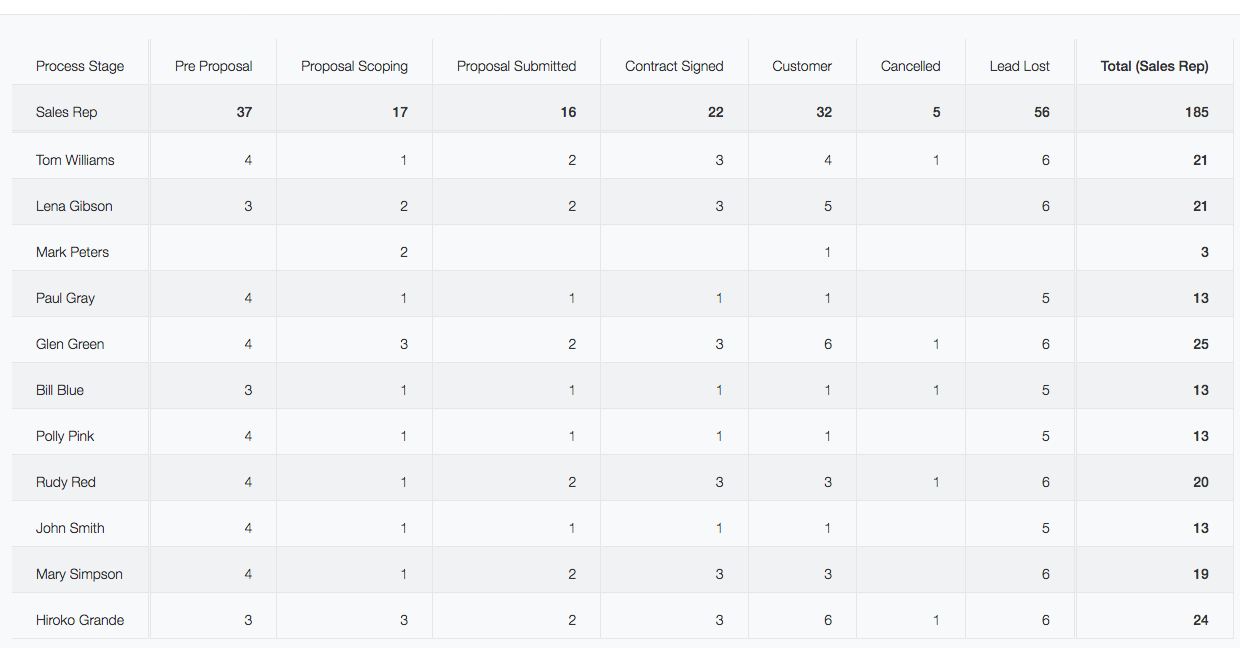 Sales Database - Lead Status by AE Pivot Table
In order to evaluate the current sales structure, Tanabe analyzes both leads that were closed and those that were lost. He explained that analyzing the process is important in order to understand the winning and losing patterns. He starts by understanding the big picture by the Lead Status by AE Pivot Table, then analyzes the data in different graphs, and drills down into records that catches his attention. Kintone helps to identify when each lead has moved to the next status by AE, region, and company size.
It's also easy for Tanabe to implement new strategies using the Sales Database. For example: if Tanabe knows that conducting a sign-off meeting immediately after technical consultation contract ends yields higher customer satisfaction, he can send automated reminders to the corresponding System Consultants to schedule more sign-off meetings. He can also check the status and find out right away who has not taken action yet, and remind his team to act via comments on a sales record.
For Tanabe, it's clear why he uses Kintone to manage his sales operations: "I have zero stress. It's great to work with a system that makes it easy to scrap and build new solutions as I need them without losing valuable customer and operations data I've accumulated.
I don't have to waste time trying to continuously try to improve a system that's not working and maybe settle for it being 10 percent better than it was before after lots of struggle. Instead, I can build an app that fulfills 100 percent of my needs and not waste time trying to make bad solutions only slightly better. On top of this, I can build "100 percent solutions" in Kintone in minutes, so it's a much more effective use of my time."
Are there any roles or solutions you'd like to see highlighted in our next blog? Comment below!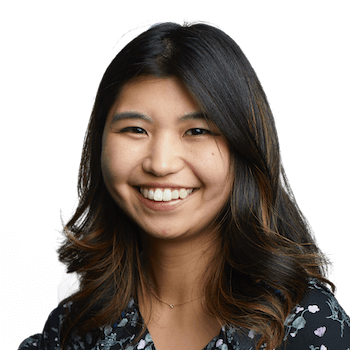 About the Author
Lena is the Marketing Strategist at Kintone. With her background working at one of the top business consulting firms, she understands how much data is important but can be a nightmare as well. That's why she loves it when new teams on-board Kintone and are able to save time and say good-bye to spreadsheet nightmares. She's very passionate growing the Kintone family as much as she loves Honey Lavender ice cream, her favorite!