Change is the only constant in life. So it goes with business as well. Whether you're looking to make a personal transformation or an institutional change, keeping your eye on the prize is absolutely crucial.

To help you keep things on track, we've gathered 10 bits of wisdom on change from some of the most interesting and influential change leaders in history.
If you haven't seen it already, don't miss our 10 statistics on organizational change to help your initiative succeed.
Some of the most successful CEOs, leaders, politicians and authors have written about the evocative power and need for change to realize larger goals.
Whether you're starting your own business or running a team at an established company, these quotes will inspire you to consider changes essential to growing your organization.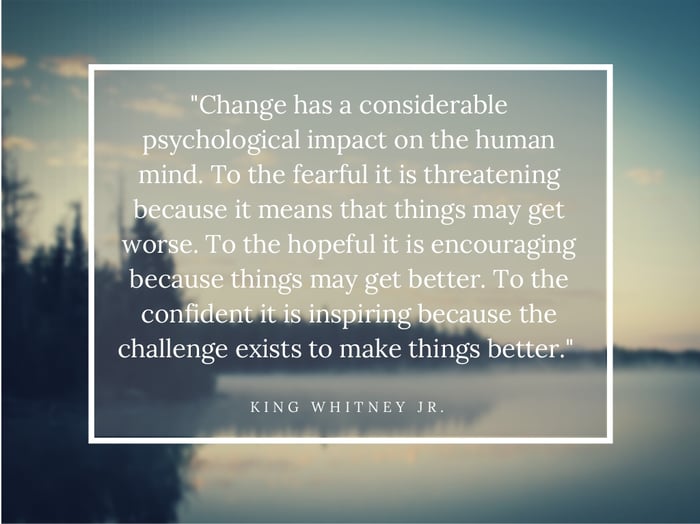 "Change has a considerable psychological impact on the human mind. To the fearful it is threatening because it means that things may get worse. To the hopeful it is encouraging because things may get better. To the confident it is inspiring because the challenge exists to make things better." - King Whitney Jr.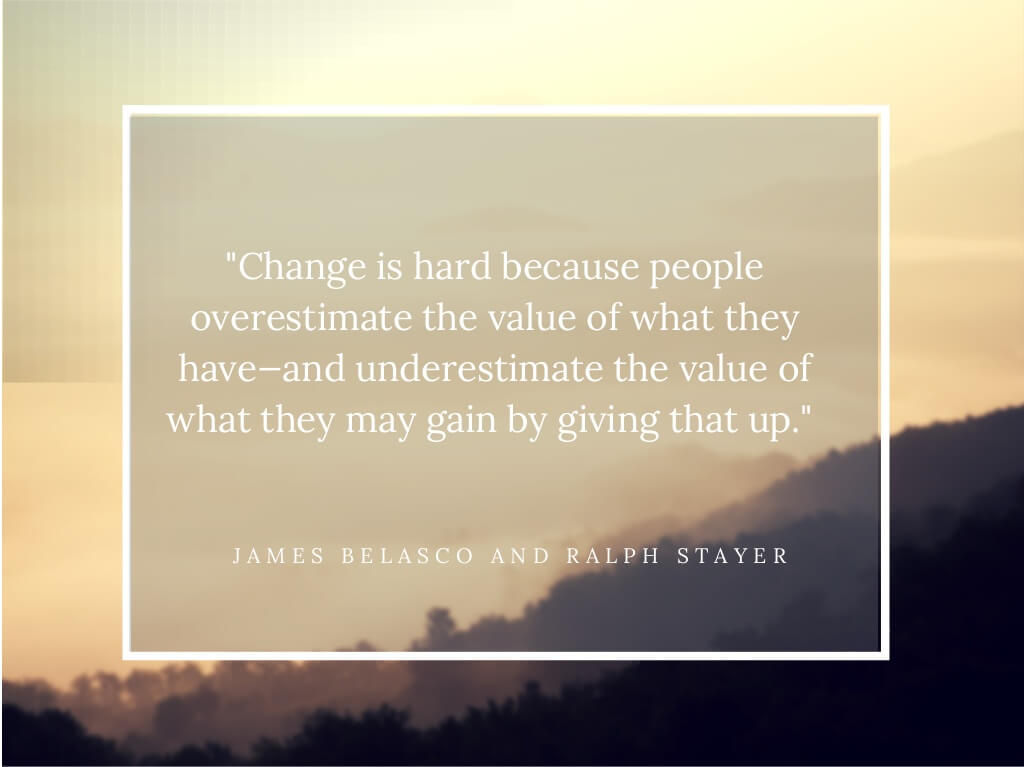 "Change is hard because people overestimate the value of what they have -- and underestimate the value of what they may gain by giving that up." - James Belasco & Ralph Stayer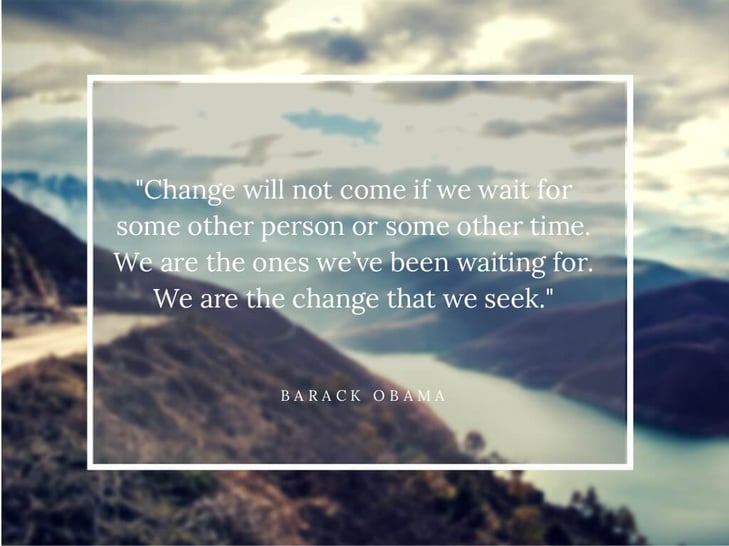 "Change will not come if we wait for some other person or some other time. We are the ones we've been waiting for. We are the change that we seek." - Barack Obama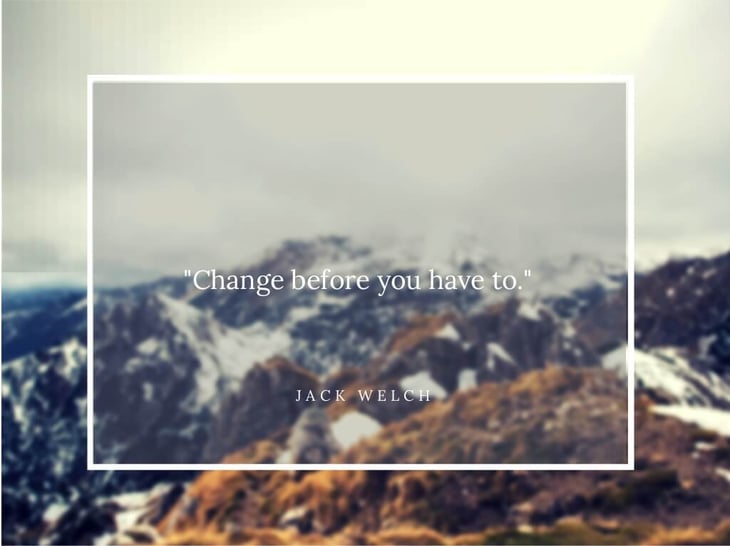 "Change before you have to." - Jack Welch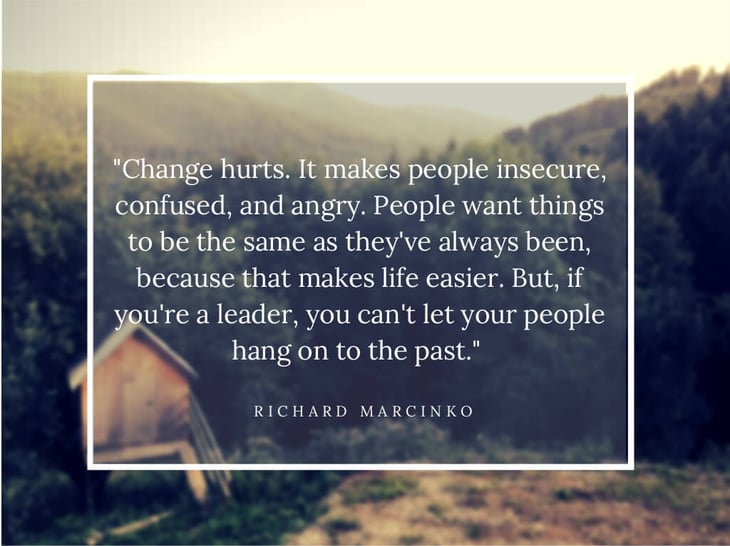 "Change hurts. It makes people insecure, confused, and angry. People want things to be the same as they've always been, because that makes life easier. But, if you're a leader, you can't let your people hang on to the past." - Richard Marcinko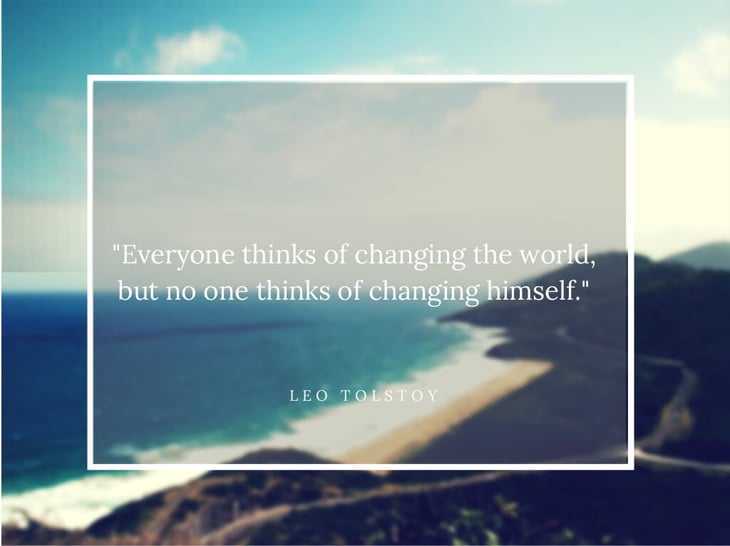 "Everyonethinks of changing the world, but no one thinks of changing himself." - Leo Tolstoy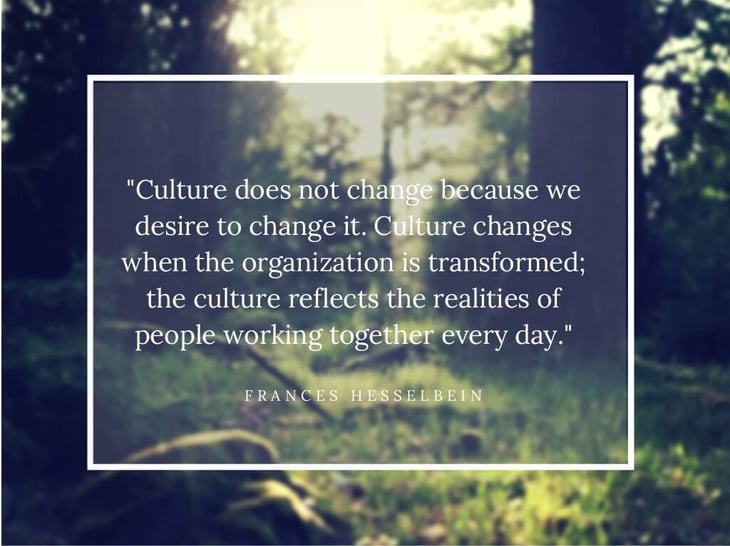 "Culture does not change because we desire to change it. Culture changes when the organization is transformed; the culture reflects the realities of people working together every day." - Frances Hesselbein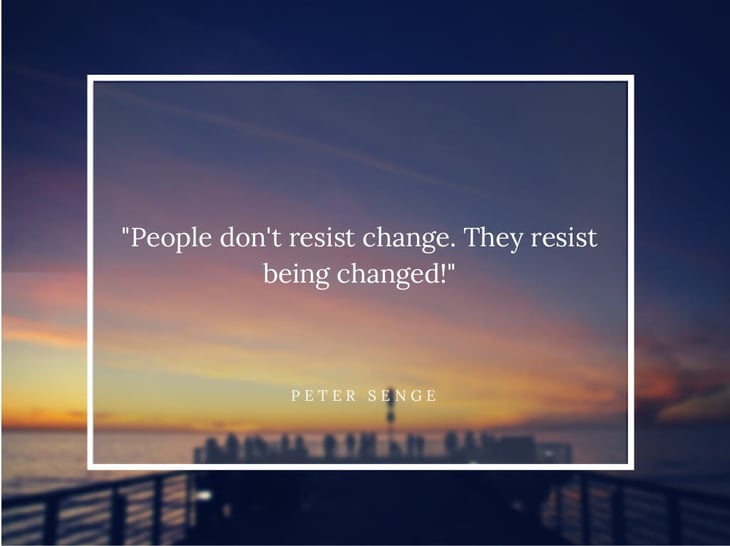 "People don't resist change. They resist being changed!" - Peter Senge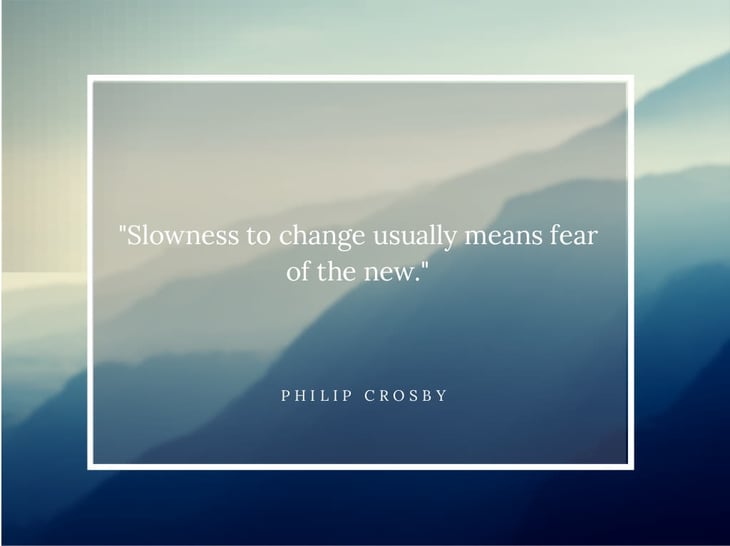 "Slowness to change usually means fear of the new." - Philip Crosby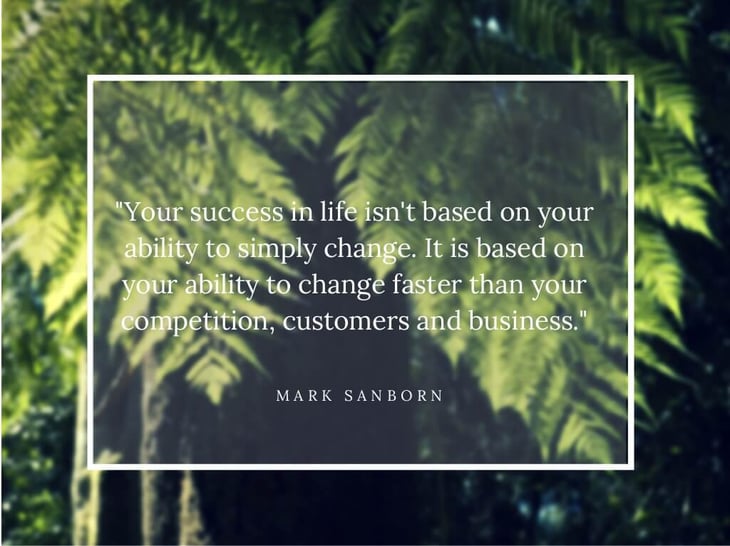 "Your success in life isn't based on your ability to simply change. It is based on your ability to change faster than your competition, customers and business." - Mark Sanborn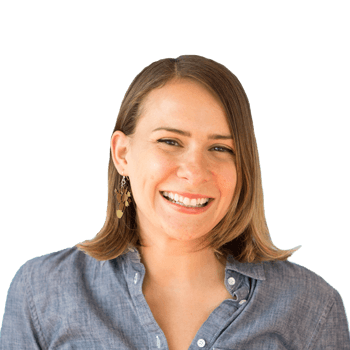 About the Author
Nicole is Director of Marketing at Kintone, with 10+ years experience in content strategy, campaign management, lead acquisition and building positive work cultures of empowered, purpose-driven team members. She spent seven years as a journalist, previously serving as a CBS San Francisco digital producer, NPR contributor, Patagon Journal deputy editor and reporter for several publications, including the Chicago Tribune. She's passionate about the tech for good space, social entrepreneurship and women leadership. On the weekends, you'll likely find her putting her Master Gardener skills to use in at community gardens in Oakland.