Digital transformation is no longer an option. Building an organization that can change both its technology and culture rapidly is a core part of any modern business strategy expecting to not only to survive, but thrive long into the future.
As our relationship to technology changes and the marketplace evolves, organizations will need to win over customers (including employees) with thoughtful, well-executed experiences and solutions.
JOIN US: Kintone's First Annual Digital Transformation and Collaboration Conference in San Francisco
While that end goal may seem simple, getting there is anything but. Overwhelmingly complex at a times, digital transformation cuts into many different areas of an organization with plenty of lessons to learn for both long-term adapters and newbies alike. To mark a new year, we've dug into some of the most essential digital transformation events worth attending in 2017.
Orlando, Florida
January 23-27, 2017
"The world of operations, process, performance and transformation is expanding at an incredibly rapid pace. Is it any wonder you need more ideas, strategies, innovation and tactics in your OPEX toolkit than ever before?
In response, the PEX Network, with its 120,000 global members, is presenting OPEX Week: Business Transformation World Summit to help you deliver the change your business demands."
Highlights
Business transformation: Link processes and operations to company strategy and values to deliver holistic and sustainable enterprise-wide transformation
Innovation: Leverage operational excellence as a platform for innovation across the enterprise
Customer centricity: Reinvent the customer experience and foster loyalty through operational excellence
Automation, RPA & AI: Partner with technology to reshape the ability of your organization
Leadership: Enable long lasting change and cultural transformation across your organization
Digital OpEx: Deliver a 21st century digital business experience with BPM
Data analytics: Construct more effective processes through real-time analytics and business intelligence
Agile: Achieve true business performance excellence with operational agility
Planning on attending? Stop by Kintone booth #6 for a demo and cool giveaways.


Fort Lauderdale, Florida
February 7-10, 2017
"Through informative conference tracks, an IoT Exhibition floor, case studies, special events, networking and more, the IoT Evolution Expo is the ultimate venue for attendees to gain an understanding on how the Internet of Things (IoT) will be the driving force behind improving efficiencies, driving revenue opportunities and solving business problems across multiple industries and all business functional areas."
Highlights
Hear about the technologies, platform solutions and devices that will power your IoT Solution
Navigate the complex IoT ecosystem to identify partners, providers, and prospects
Understand how M2M sensors and their IoT data sets deliver unprecedented business intelligence to drive performance, growth, and profitability
Hear from successful companies that have implemented revenue producing vertical and horizontal IoT apps and award-winning solutions
Learn how to align your IoT solution with market opportunities and investor capital


Santa Clara, California
February 28, 2017
"Over the next three years, we will see the emergence of digital transformation (DX) at a macroeconomic scale - the dawn, if you will, of the "DX economy." In this new economy, enterprises will be measured by their ability to hit and exceed a whole new set of demanding performance benchmarks enabled by cloud, mobility, cognitive/artificial intelligence, the Internet of Things, augmented reality/virtual reality, and the DXs fueled by these technologies."
Highlights
Market intelligence and guidance to identify and optimize growth opportunities
Contact with IDC analysts through one-to-one meetings, presentations, Q&A, networking breaks, and analyst-hosted lunch roundtables
Twenty four breakout sessions covering the hottest topic areas and numerous special interest sessions, allowing you to customize the day's agenda for your specific needs
Predictions on the vendors, products, and strategies best-positioned for growth
Opportunities to network, learn, and share with colleagues and potential business partners
Post-event, online access to Directions presentations including audio and visuals


San Jose, California
March 13–14
"Strata + Hadoop World is a rich learning experience at the intersection of data science and business. Thousands of innovators, leaders, and practitioners gather to develop new skills, share best practices, and discover how tools and technologies are evolving to meet new challenges. Find out how big data, machine learning, and analytics are changing not only business, but society itself at Strata + Hadoop World."
Highlights
Sensors, IOT, and industrial applications
Real-time streaming and applications
Data science and advanced analytics
Concrete case studies of data at work
Law, ethics, privacy, and open data
Big data and data science in the cloud


Ponte Vedra Beach, Florida
March 20-22, 2017
"AGENDA is the business leadership conference focused on driving your business forward in changing times. AGENDA is unlike any other conference. It's immersive, interactive and focused on giving you and your colleagues the practical tools to lead change in your organization. Today that's about digital and new technologies that are disrupting companies, industries and the world. As we build our 2017 program, check out last year's conference."
Highlights
How Artificial Intelligence Will Change Your Business
Creating New Business Models with Internet of Things
Beyond Bitcoin: What Blockchain Means for the Rest of Us
Virtual Reality Isn't Just for Games Anymore
How to Use Design Thinking to Unlock Customer-Focused Innovation
Leadership in the Digital Economy
"The Business Transformation & Operational Excellence World Summit & Industry Awards is the redesigned continuation of the previous industry-leading Global Lean Six Sigma & Business Improvement Summit & Industry Awards and amalgamation with 5 other market leading leadership-level operational excellence conferences. BTOES17 is set to be the largest leadership-level event of its kind."
Highlights
Learn from a panel of senior leaders on how Operational Excellence is being utilized to execute strategy successfully and transforming businesses.
Network with your operational excellence and business transformation peers facing the same challenges as you are. Bring back new contacts and new ideas to apply in your company.
Hear from the most innovative companies that have successfully embedded Operational Excellence into their company's DNA that is contributing to top line growth AND making an impact to the bottom line
New York, New York, May 2017
San Francisco, California, September 2017
"TechCrunch Disrupt is the world's leading authority in debuting revolutionary startups, introducing game-changing technologies and discussing what's top of mind for the tech industry's key innovators. Disrupt gathers the best and brightest entrepreneurs, investors, hackers, and tech fans for on-stage interviews, the Startup Battlefield competition, a 24-hour Hackathon, Startup Alley, Hardware Alley, and After Parties."
Highlights
Startup Battlefield: The very heart of TechCrunch Disrupt
Thought Leadership: The most important topics facing today's tech landscape
Startup Alley: See early stage companies talent and technology
Hackathon: Development Teams create a product within 24-hours
Chicago, Illinois
May 9-10, 2017

"Join us as business leaders and technology innovators come together in Chicago to collaborate on the re-invention of products, processes, technologies and cultures through digital transformation. We'll explore how to increase efficiency and agility with operational excellence, while creating customer-obsessed experiences that grow revenue and re-invigorate your business."
Highlights
70+ sessions featuring industry experts and Forrester analysts.
75% of attendees are director level and above.
550+ technology management leaders, innovators, and practitioners.
60% of attending companies achieve $1B+ in annual revenue.


Orlando, Florida
October 1-5, 2017
"The World's Most Important Gathering of CIOs and Senior IT Executives: As a CIO and senior IT leader, you need actionable advice to drive digital to the core of your products, processes and talent. But you also need to prepare for disruptive trends that can help you deliver long-term business benefits. Gartner Symposium/ITxpo 2017 will help you see further, explore deeper and to discover how to make digital a core competence for you and your organization."
Highlights
A community of over 8,000 CIOs and their leadership teams
An agenda focused on the imperatives that you and your team must pursue to align with your enterprise mission critical priority
Six tracks spanning technology & information, leadership and business strategy
Innovative keynotes brimming with inspiration from the world's top innovators and leadership experts
CIO Story sessions featuring visionary CIOs sharing practical examples of putting digital leadership into practice
Over 200 Gartner Analysts onsite providing you with the most personal guidance and advice possible in analyst one-on-ones

San Francisco, California
October 25-26 2017
"GE's premier Industrial Internet event dedicated to software, innovation, and the most powerful digital industrial outcomes. Hosted by GE Chairman and CEO Jeff Immelt, Minds + Machines convenes a global community of GE customers, developers, partners, industry luminaries, and technology thought leaders to explore the digital transformation of industry, the state of the Industrial Internet, and what this means for your business."
Highlights
The Digital Transformation Opportunity
Delivering Digital Outcomes
The Building Blocks for a Digital Industrial
The Future of the Industrial Internet

New York, New York
December 2017
"The CEO2CEO Digital Transformation Summit is your chance to meet with peer CEOs and industry experts to hone your digital strategy based on what's working for other companies. Through speaker presentations and interactive breakout sessions, you will discover new ideas, discuss new ways of thinking and expand your strategic timeline for talent management. This intensive single day event focuses on actionable items to implement at your middle-market company."


San Francisco, California
Date TBA
"Shift is more than just an event, it's a campaign to alter minds, business models, skillsets, buying habits and marketplaces through digital leadership and transformation."
Highlights
Atlanta, Georgia
Date TBA
"Join your local Digital Transformation Forum to get practical advice from industry experts, while networking and sharing ideas with your peers."
Highlights
Research insights on the state of digital transformation
Real world business success stories presented by digital leaders
Advisory services and facilitated group discussion by Bizagi
Networking opportunity with industry leaders and peers


Global events
Hosted year-round
This business media company specializes in enterprise innovation, bringing cross-industry knowledge to the business community through a combination of digital media and live summits, providing organizations with cutting-edge insights to drive growth in the constantly changing business environment.
They host global events throughout the year with specialties which include Big Data, Analytics, Innovation, Strategy, Digital, Finance, Chief Innovation Officer, Chief Strategy Officer, Chief Data Officer, Chief Digital Officer, Chief Financial Officer, Chief Technology Officer, Data Science, FP&A, S&OP. Chances are there's an event for you!
Outside U.S.
Barcelona, February 27 to March 2, 2017
Auckland, March 22, 2017
Paris, June 19-20, 2017
London, November 15-17, 2017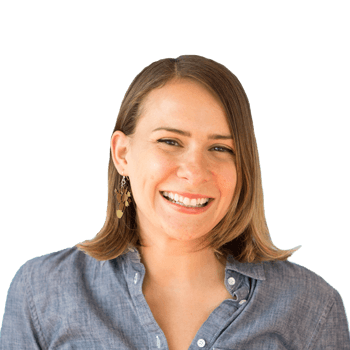 About the Author
Nicole is Director of Marketing at Kintone, with 10+ years experience in content strategy, campaign management, lead acquisition and building positive work cultures of empowered, purpose-driven team members. She spent seven years as a journalist, previously serving as a CBS San Francisco digital producer, NPR contributor, Patagon Journal deputy editor and reporter for several publications, including the Chicago Tribune. She's passionate about the tech for good space, social entrepreneurship and women leadership. On the weekends, you'll likely find her putting her Master Gardener skills to use in at community gardens in Oakland.