If you want to enhance your business process knowledge, rub elbows with change leaders and hear excellent keynotes from some of your favorite influencers all while interacting with customers and innovative vendors, then you won't want to miss these conferences.
Here are some of our favorite business transformation conferences in 2016 that cover a wide variety of topics including the Internet of Things, business decision management, bimodal IT, DevOps, cloud computing, leadership skills, agile analysis, and much, much more.
1. bpmNEXT
April 18-21, 2016
Santa Barbara, CA
From the conference website: "Since 2013, bpmNEXT has been the definitive showcase of the next generation of Business Process Management and related technologies – including intelligent operations, the Internet of Things, mobile case management, business decision management, automated process discovery, and goal-directed processes."
Some sessions from 2015 include Reinventing BPM for the Age of the Customer, Tools for Flexibility in Collaborative Processes and Building Sustainable Process-Based Apps.
2. Gartner IT Operations Strategies and Solutions Summit
Rethink IT Operations: Balancing Control, Agility and Innovation
May 10-12, 2016
National Harbor, MD
From the conference website: "The rapid rise of the digital workplace has placed heightened demands on IT operations for support, speed and innovation. I&O teams are being called upon to deploy services more quickly than ever while ensuring a flawless customer experience from start to finish. Join us for a wealth of strategic guidance and tactical recommendations to put your IT operations on the right course to tackle a transformative year."
This conference features five different tracks participants can follow: Emerging Trends in IT Operations; DevOps: From Hype to Reality; Supporting the Digital Business; Building Bimodal IT Operations; ITSM Leap: The Road to Higher Maturity.
3. Cloud Expo
June 7-9, 2016 in NYC
November 1-3, 2016 in Santa Clara
From the conference website: "Cloud Expo is the single show where delegates and technology vendors can meet to experience and discuss the entire world of the cloud. Only Cloud Expo brings together all this in a single location: Cloud Computing, Internet of Things, Big Data, Containers, Microservices, DevOps, WebRTC.
Cloud Expo offers a vast selection technical and strategic Industry Keynotes, General Sessions, Breakout Sessions, and signature Power Panels. The exhibition floor features 100+ exhibitors offering specific solutions and comprehensive strategies. The floor also features a Demo Theater that give delegates the opportunity to get even closer to the technology they want to see and the people who offer it."
**Kintone will be there!**
4. Business Process Management
September 18-22, 2016
Rio de Janeiro, Brazil
From the conference website: "BPM 2016 is the 14th conference in a series that provides the most prestigious forum for researchers and practitioners in the field of Business Process Management.
Over the past decade, the conference has built its reputation by showcasing leading-edge research of the highest quality together with talks, tutorials and discussions by the most renown thought leaders and innovators in the field. The BPM conference series embraces the diversity and richness of the BPM field and serves as a melting pot for experts from a mix of disciplines including Computer Science, Information Systems Management, Services Science and Technology Management."
5. Gartner Symposium/ITXPO
October 16-20, 2016
Orlando
From the conference website: "A digital wave is sweeping through every industry, organization and culture. This is a defining moment for every CIO and senior IT executive: a chance to rise up, align mission-critical priorities — yours and those of the enterprise — and drive business outcomes. From personal development to process reinvention, Gartner is here to help you Rise to the Challenge."
The conference agenda is categorized under theses six tracks: Drive Business Growth, Renovate the IT Core, Architect the Digital Business, Plan for the Digital Future, Lead the Digital Enterprise and Create a Dynamic Organization.
**Look for the Kintone booth!**

6. Building Business Capability
October 31 to November 4, 2016
Las Vegas
From the conference website: "Building Business Capability is the only conference that provides insight into Business Analysis, Business Architecture, Business Process, Business Rules, Business Decisions, and Business Strategy & Transformation toward the pursuit of business excellence."
Organizers list the top 10 reasons why you'll want to attend this conference, which focuses on case studies in business transformation, the power of collaboration, being a leader and winning techniques, and more.
7. Gartner Application Strategies & Solutions Summit
December 6-8, 2016
Las Vegas
From the conference website: "Build an applications organization with the agility and flexibility to support today's digital business demands. Empower your entire enterprise to address digital business opportunities and use leading technologies to create and deploy business critical solutions."
Topics to be covered include advance mobile and API strategies; designing world-class customer experiences; bridging the legacy integration gap; increasing employee engagement, collaboration & agility; leading digital business process transformation and improving governance and cloud security.
**say hello to Kintone while you're there!**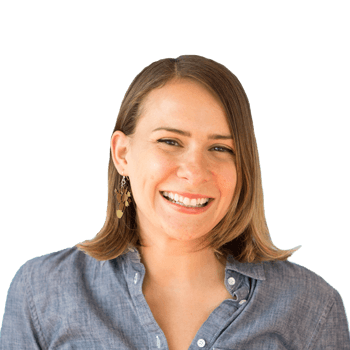 About the Author
Nicole is Director of Marketing at Kintone, with 10+ years experience in content strategy, campaign management, lead acquisition and building positive work cultures of empowered, purpose-driven team members. She spent seven years as a journalist, previously serving as a CBS San Francisco digital producer, NPR contributor, Patagon Journal deputy editor and reporter for several publications, including the Chicago Tribune. She's passionate about the tech for good space, social entrepreneurship and women leadership. On the weekends, you'll likely find her putting her Master Gardener skills to use in at community gardens in Oakland.