April product updates will take effect on April 12, 2019.
Mobile
Preview of the New Kintone Mobile
T

he official release of the new mobile app is scheduled on May 20, 2019. With the update in May, the current mobile UI will only be available from a mobile web browser and with the update in October, the current UI will no longer be available.

Please refer to the schedule below.

New Added Features
Swipe down to refresh notification
s
.
Y
ou can swipe down from the top of the Notification panel to view the most up-to-date notification: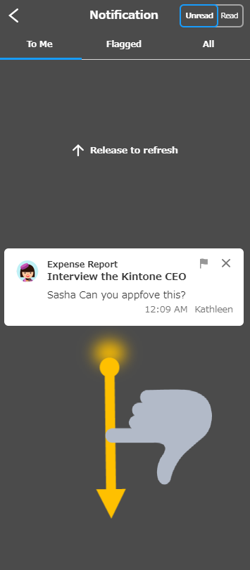 Ability to see comments and history while editing a record.
Y
ou can access the Comments and History tab without saving a record each time
:
Before: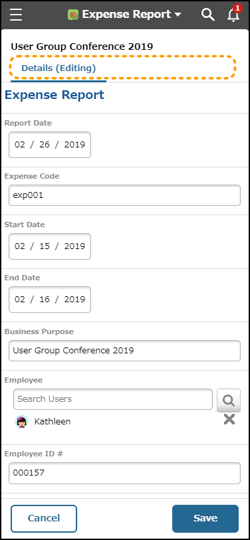 After: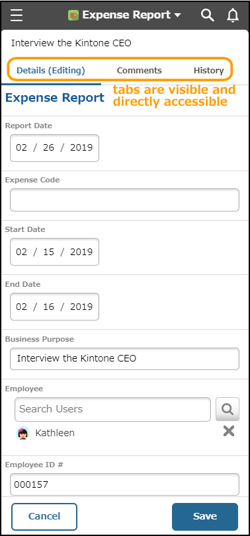 Before: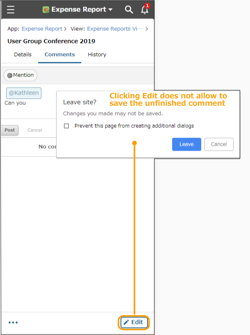 After: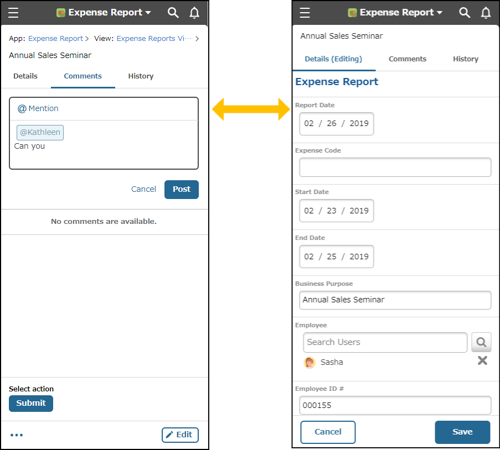 UI Changes
Updated record list view design.
Before: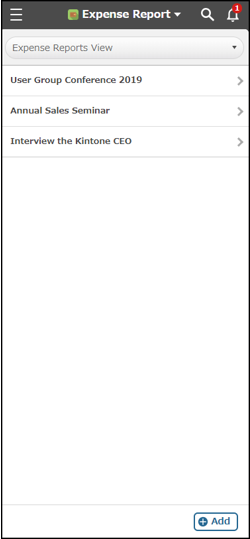 After: