August product updates will take effect on August 9, 2019.
New Features
New App Action Capability

Values in fields that are included in a table can be copied with App Action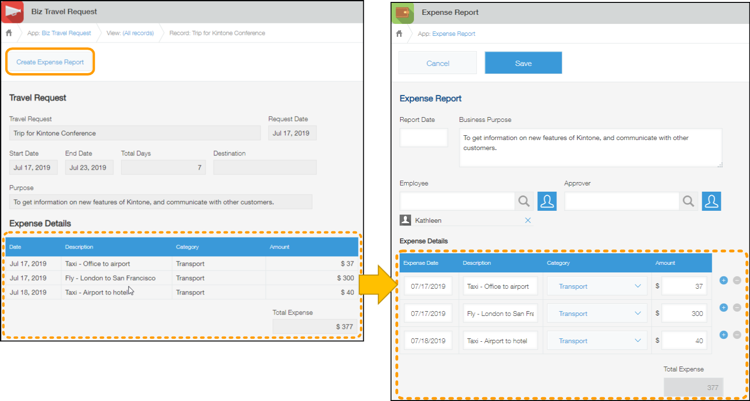 Values in a Radio button, a Check box, and a Multi-choice can also be copied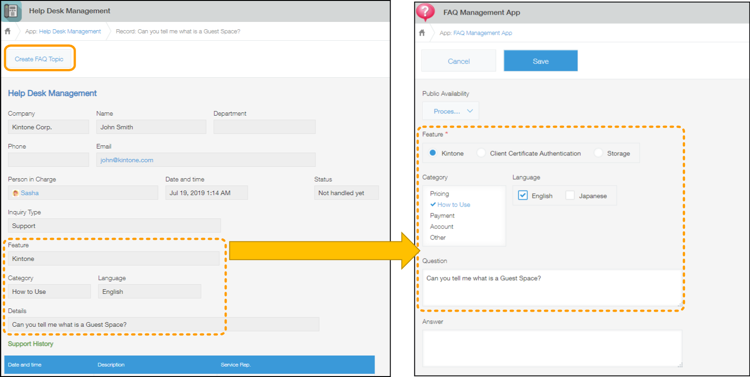 Feature Improvement
Developer Experience Enhancement
Increased the maximum size for uploading JavaScript and CSS files to 20 MB for
system-wide platform changes and app-level changes.
System-wide JavaScript and CSS Customization: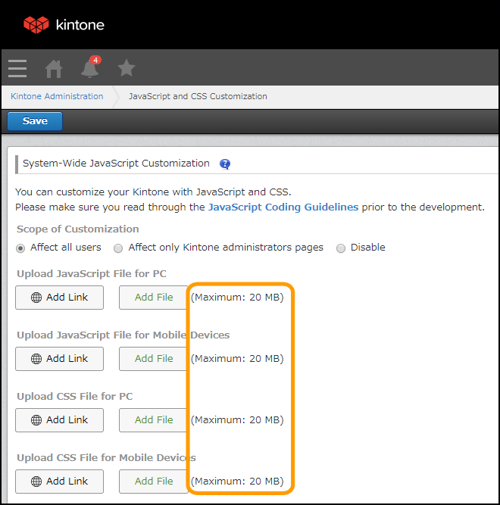 App-level JavaScript and CSS Customization
: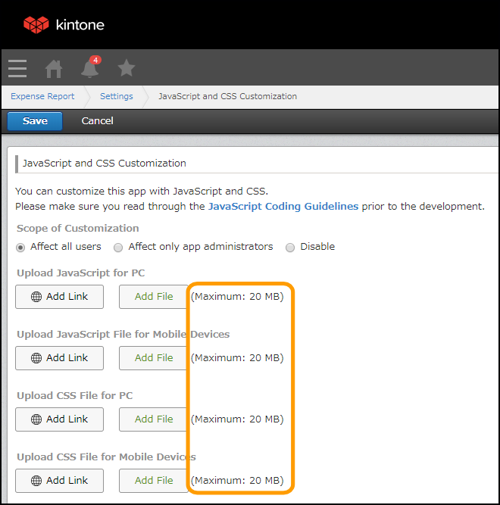 Mobile Feature Updates
Added features to move between records from a record view:
∧:Go to the previous record
∨:Go to the next record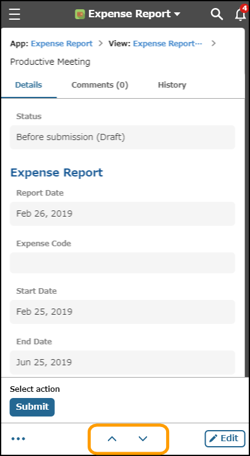 Showing number of comments on a record view: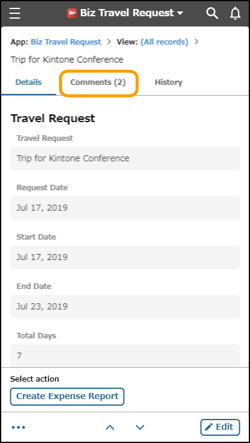 Prompting Users to Update App
Users will be prompted to update the Kintone mobile app when using older versions.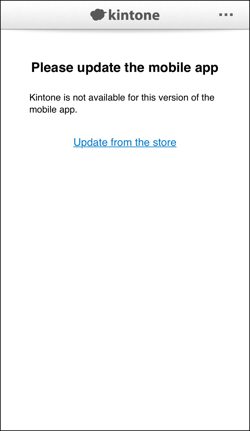 Changed the "Previous" and "Next" icons to align with mobile UI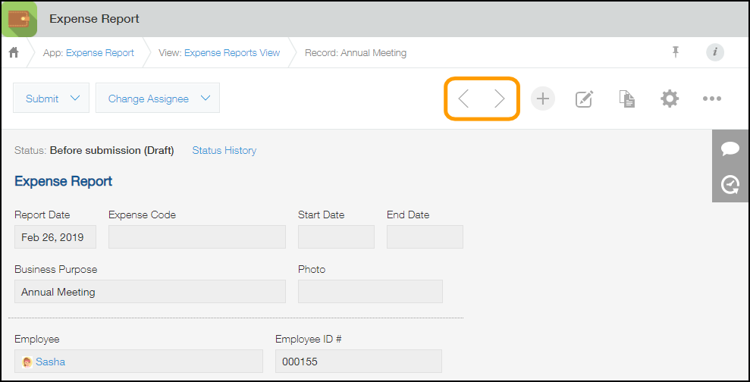 ∧:Go to previous record ∨:Go to next record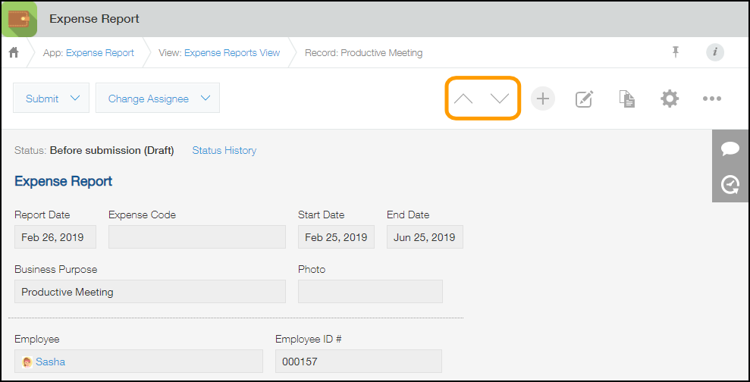 Administration
Updated wordings displayed on "Service Usage" from "Records" to "Records per App" and from "Fields" to "Fields per App." This is not a change to our service, pricing or packaging.