Before we kiss goodbye to 2018, let's take a step back and think about the experiences that made this year meaningful. What brought the most fulfillment to your life?
Whether it was new relationships, excelling at a job you are passionate about, or achieving the health goals that you set for yourself, you'll find that the majority of our most memorable moments and achievements happened when you were surrounded by or inspired by other people. As you prepare for the holiday season and start making your 2019 resolutions, we ask that you think about who is in your support network and of all the ways you can expand it.
This month we are bringing you three networking events that will bring together individuals that share a passion for tech, philanthropic work, and creating impact and community. We hope you are able to attend at least one (if not all) of these events to help foster a network of individuals who share your interests or who can inspire you in different ways.
Build a Biz App While Sipping Wine
We're kicking off December in Silicon Valley with our Digital Transformation & Workload Automation Panel Discussion with Tech In Motion and Kintone's Drag-N-Drop-Athon (they're back-to-back but require you to register separately for each). At the panel, you'll get to hear Kintone CEO Dave Landa speak on digital transformation along with organizations such as Altimetrik, Metadata.io, and Cloud9 Services. If you're not familiar with digital transformation or if you want to learn how to implement a transformation in your own organization, then join us and you'll walk away with a well-rounded understanding and actionable next steps for success. Once the panel has finished, walk on over to our Drag-N-Drop-Athon where the Kintone team will guide you through how to build a project management business application. Without knowing a single line of code! This is your last chance this year to participate in our hands-on workshop that will provide you with a unique opportunity to create a business app with the support of the Kintone team. Plus, how cool would it be to say you built an app? Add this skill to your list of "Cool Things I Did in 2018!" Did I mention this event is free and there will be pizza and wine?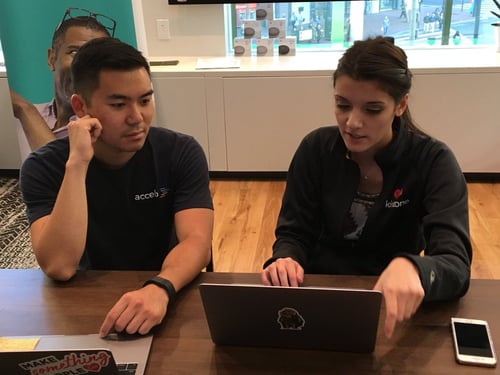 Network with Nonprofits in Sacramento
We love our nonprofits, and we're not afraid to show it. We're bringing you another nonprofit event this month, and this time it's a December Nonprofit Network event with the Impact Foundry in Sacramento. Remember what I mentioned about building a network of individuals who share your same passion? Bingo! At this networking event, you'll meet changemakers in the community who are eager to provide you the support you need for your nonprofit work. They've been doing exactly this since 1989! Don't forget to say hello to Kintonian Bill Kennedy and ask him about his free one-hour technology consultation. If you're already a Kintone user, then share this opportunity with a friend. Consider it your early Christmas gift to them.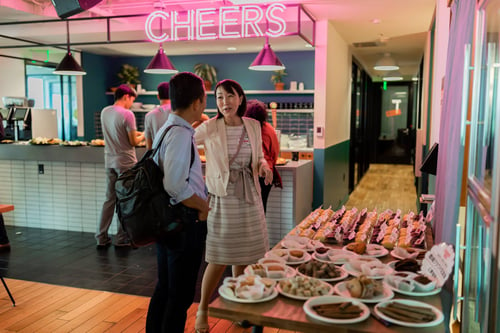 We're A Fun Bunch: Come Party with Us!
Let's close out the year with a fun End-of-Year Celebration: Creating Impact and Community in San Francisco. We're partnering with Caravan Studios, and Techtonica Startups Give Back, and CMX to celebrate all of the impactful initiatives that took place this year. These folks deserve a standing ovation for their amazing work in the community, and it only makes sense that we all celebrate together as their achievements are ours too. There will be so much positive synergy in the room!
As you can see, it will be a December to remember. We wish you a wonderful holiday season from our Kintone family to yours, and we hope to see you at our next events!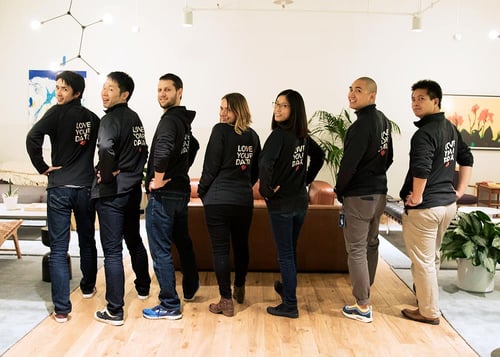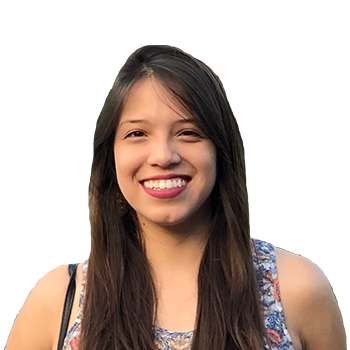 About the Author
Malena is a Senior Events Specialist and Marketing Campaign Associate at Kintone, where she enjoys getting people excited about Kintone through events they host and creative marketing campaigns. You will find her sketching out new ideas for social media copy, drooling over event catering menus, and flipping through Kintone threads where all the project management lives. Born and raised in San Francisco, she is a natural at finding the best places to eat in the city and navigating towards the nearest Bart station. Malena graduated from UC Berkeley, with a degree in Psychology, roll on you bears!