February Kintone product updates will take effect on February 13, 2022.
Overview
Feature Improvements
UI Changes
Improved Assignee Notifications
In the "
General Notifications
" settings, you can now specify
Process Management "Assignee"
as a notification recipient. This will reduce the number of notifications to the Assignee so they can focus on the necessary notifications.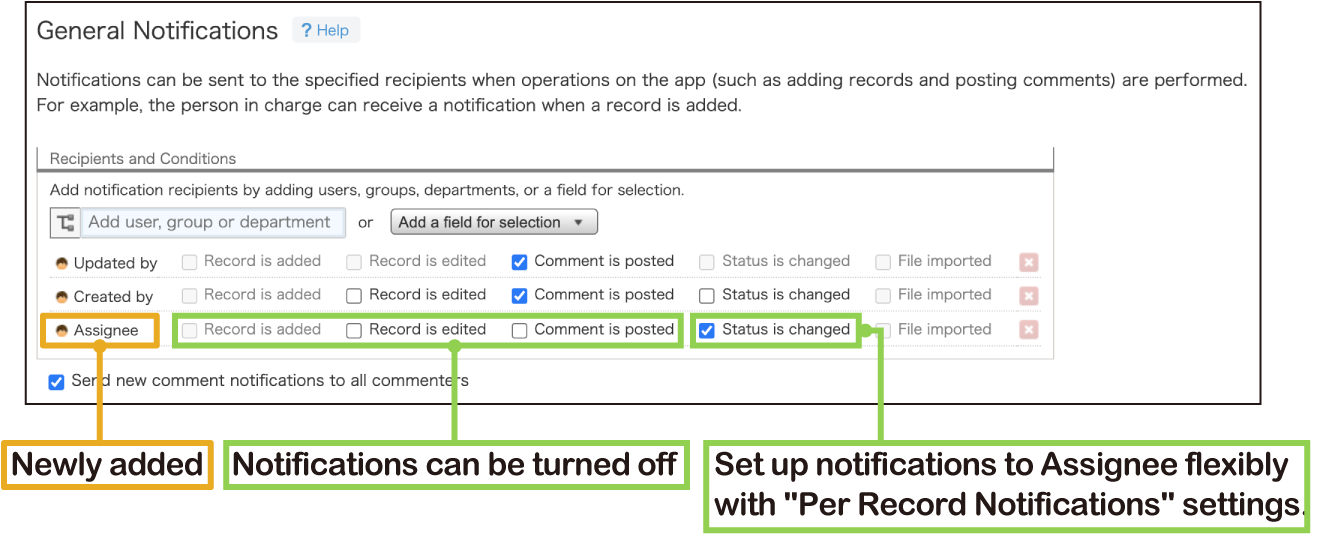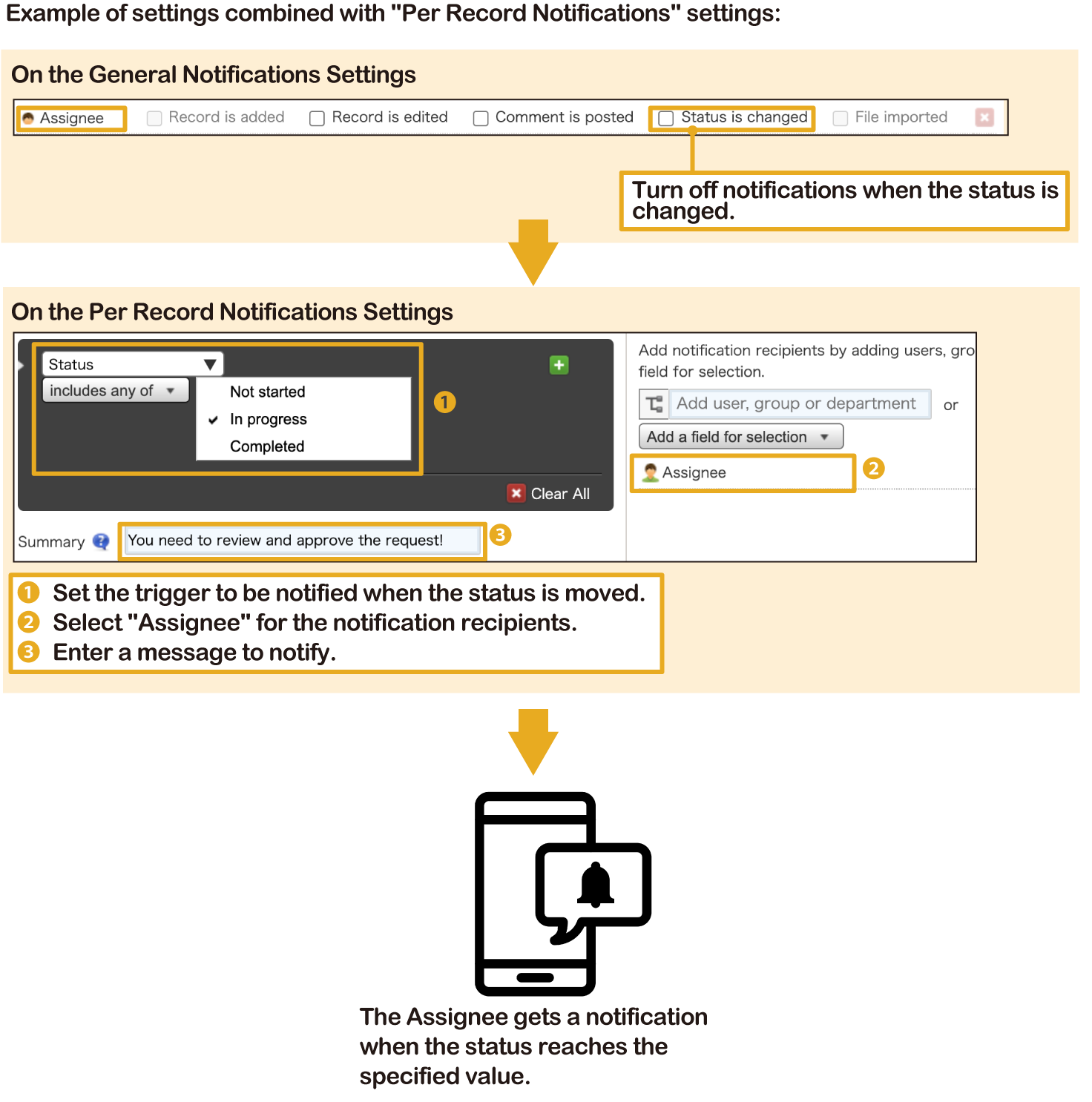 Mouse Wheel Scrolling in Image Viewer
The mouse wheel can now scroll the enlarged image in the image viewer.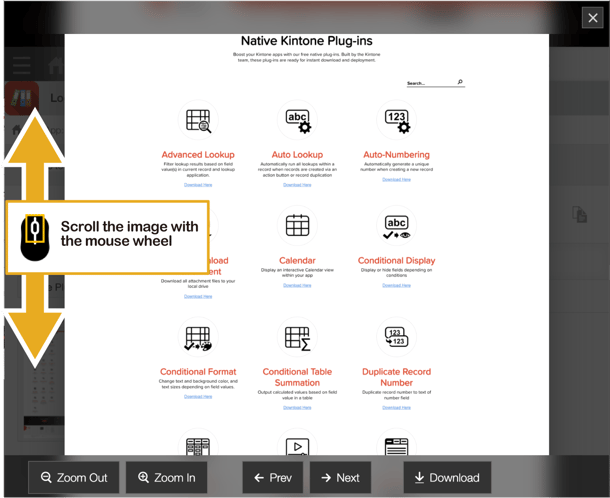 You can also scroll horizontally by pressing "Shift" + wheel. The method may differ depending on the OS, browser, and device settings.
SCIM-Based User Provisioning in Administration
Kintone now supports automatic user provisioning with System for Cross-domain Identity Management (SCIM) standard. SCIM provisioning allows administrators to use their identity provider services, such as Okta and Azure Active Directory, to automate user accounts addition, deletion, and updating in Kintone.

Available Update Options
Update Options is a tool that allows administrators to control how Kintone updates are applied.
Using the options, administrators can choose when to roll out updates to their team.
To access Update Options, click the gear wheel to the left of the search bar and select "Kintone Administration." Select "Update Options" under "Other."
Three options are available: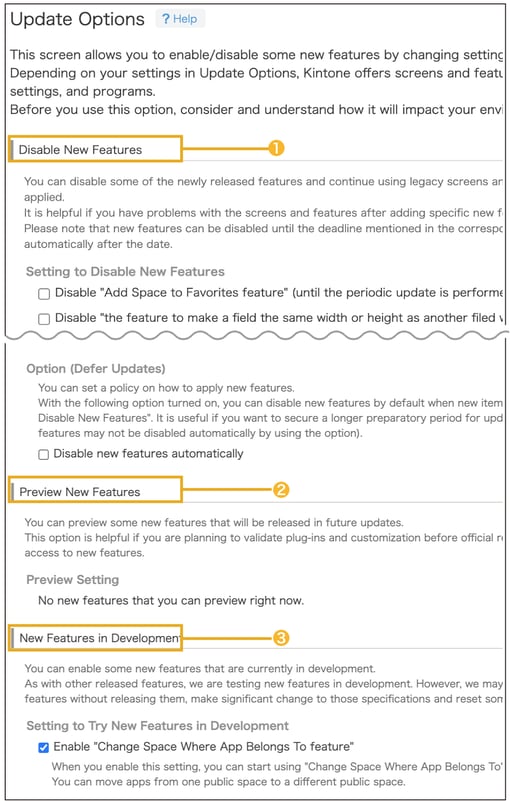 In February Updates, the following features can be applied to the Update Options:
Option

Available Feature

Notes

❶ Disable New Features

Faster Loading of App Forms Containing Related Records

The feature can be disabled until the May Update is released.

Zooming In and Out in Image Viewer

❷ Preview New Features

None

❸ New Features in Development

Improved Error Messaging When Failing to Import a File