Of all the people speaking at Kintone Connect this year, Heather Johnson isn't one to miss. The Compliance Officer for AB Emblem, a manufacturing company that produces emblems, patches, and insignia for companies around the world, found Kintone just when her company needed it most.
We spoke to Johnson about her experience with Kintone and her speaking role at Kintone Connect. Here are the top five things to know about her before the day:


1. She works with organizations like NASA
AB Emblem is the North American division of Conrad Industries. Conrad Industries has history. The 126-year-old embroidery company opened its first factory in 1892 in a small German town called Oelsnitz. A century later, Conrad Industries boasts an international presence and thousands of clients, including NASA, R.E.I., Boy Scouts of America, Girl Scouts of America, and more. While the company works with everyone from soccer moms to military units, the company is proud of its space-exploration heritage.
The company's proudest achievements include NASA's first patch, commonly referred to as "the meatball," the astronaut uniform patches for the Apollo 11 Mission, and the patch on The Masters' iconic green jacket.


2. Heather is a not-so-secret software junkie
Johnson isn't your typical Compliance Officer. The self-admitted "software junkie" has a personal passion for testing software to see what it can do.
"I have a degree in Computer Information Technology. It's kind of a jack of all trades and master of none degree. Which isn't necessarily a bad thing. It works in my favor," she said. It was ultimately her willingness to try out new platforms that led her to Kintone. "I found Kintone by accident. And that little free trial just called to me. It was an opportunity to try something new." At the time, one of Johnson's coworkers was having an issue that was exacerbated by the software the company used. The coworker's problem became the perfect opportunity to put Kintone to the test.
"I re-created her process in Kintone, but I focused on making it better suited to what she needed," Johnson said. "During that process, I realized how smart a database Kintone was. It's basically a blank check database. It's versatile, smart, and easy to work with. And then it was like ching! This kind of light bulb went off. It just made sense."
RELATED: Skipped Last Year's Kintone Connect? Here's What You Missed.
3. AB Emblem has used Kintone for over a year
It's been a year since Johnson signed up for that free trial. Today, nearly 40 members of AB Emblem use Kintone to manage their business process.
"Kintone is changing our business by helping transform our internal processes," Johnson said. "For a small-mid size manufacturing company, the cost of an ERP system can really discourage forward movement in terms of technology. Kintone levels the playing field for companies like us and gives us the opportunity to be even more innovative and competitive in our own markets. We're still working on multiple projects to implement with Kintone, but the sky's the limit."


4. Kintone saved her coworker 1,257 minutes
Remember the coworker with the issue? When the coworker initially approached Johnson, she said "this took me three days to complete." The issue wasn't the work or her coworker; it was the software. "The process of mitigating issues and then identifying the problem when things went wrong took Ruth days. But by the time she found the problems and fixed them, it was too late," Johnson said.
Johnson worked with Ruth to resolve it in Kintone. The women walked through the process and over the course of a month built a better solution using the free trial portal. "What took her three days to do we got down to three minutes with Kintone."


5. You can meet Johnson at Kintone Connect
Johnson will be speaking about her experience with Kintone at the Kintone Connect conference on November 2 in San Francisco, CA. Her presentation is part of a series of sessions focused on Kintone for businesses.
"I'll be talking about bigger picture," Johnson said. "Not about just producing apps in Kintone but also the ability inspire our team to consider solutions they didn't think were possible before. To make the process experts the development experts."
Kintone Connect is a one-day conference dedicated to showing how Kintone's cloud-platform helps organizations effectively manage their data and team collaboration all in one place. Visit our Eventbrite page to learn more and register.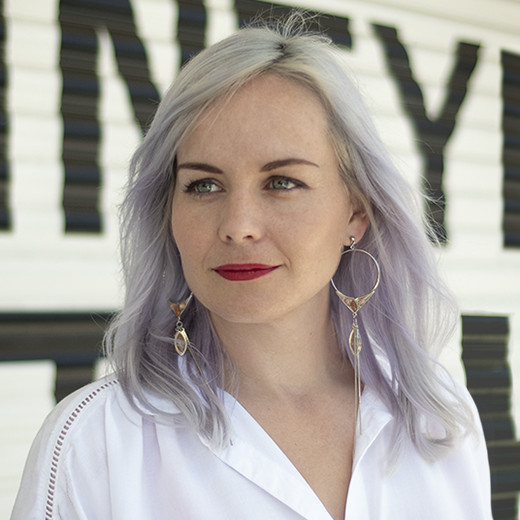 About the Author
Michelle is the Content Marketing Specialist at Kintone. She is a content marketing expert with several years in content marketing. She moved to San Francisco in 2015 and has experience working in small businesses, non-profits, and video production firms. She graduated in 2012 with a dual degree in Film and English.