On February 1st - 3rd, Developer Camp held it's 12th annual 48-hour hackathon. This community event is held in cities all over the world for beginners and experienced coders. Emphasis on the word community, which could even be best described as a developer family. At the center of this community are the mentors, whose sole purpose is to provide support for the developers during the entire event. They are returning hackathon winners and friends of the Bay Area hackathon community.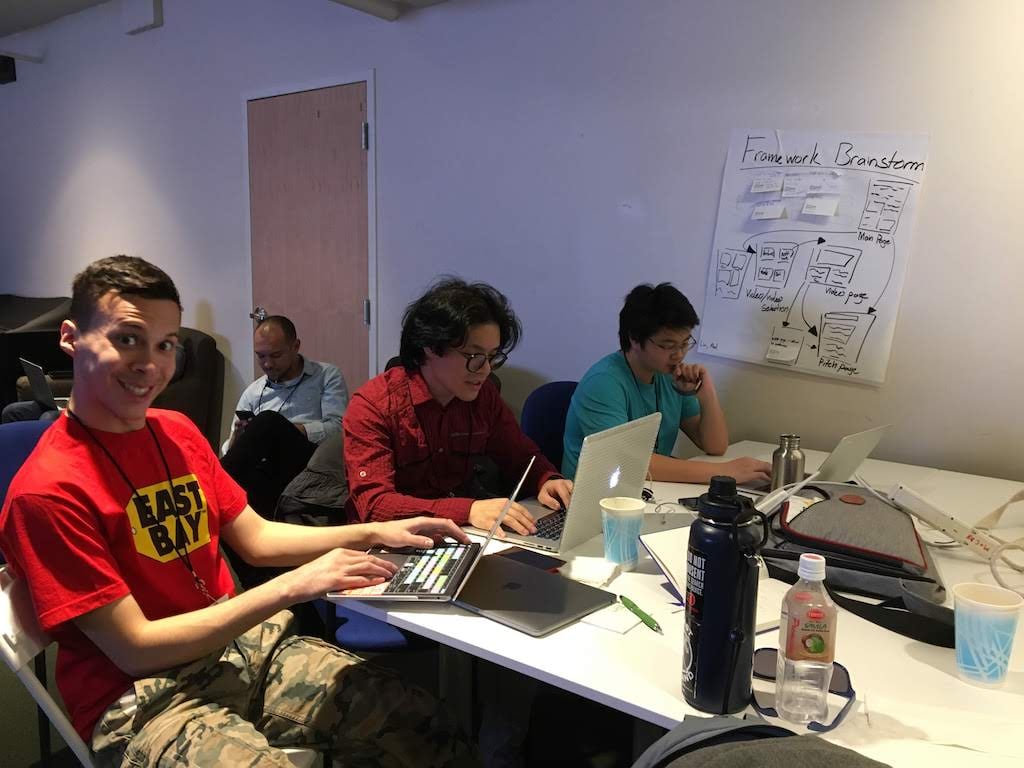 Developer Camp co-founder Dom Sagolla kicked off the event with an inspiring introduction that traced the program from its first meeting to its development over the last 12 years. A walk down memory lane also highlighted past attendee success stories where attendees created apps we use every day such as Square, Getaround, Temple Run, and the Obama 2008 campaign app.
Kintone was one of several sponsors participating offering a $2,000 bounty for hacking on Kintone. Kintone's judges looked for how well teams utilized the platform's features, how the application facilitated teamwork, and whether or not teams integrated their solution in Kintone with other services. Participants stopped by the Kintone booth to obtain their free developer license, coding guidelines, and a one-pager about Kintone's developer program.
Kintone awarded the grand prize to the winning team on Sunday night after listening to each presentation. The winning team was Hernan Monserrat and Sushil Vellanki, who developed a Kintone application with a point of sales system for inventory and storefront. They received bonus points for including a flutter integration to their final build (see below).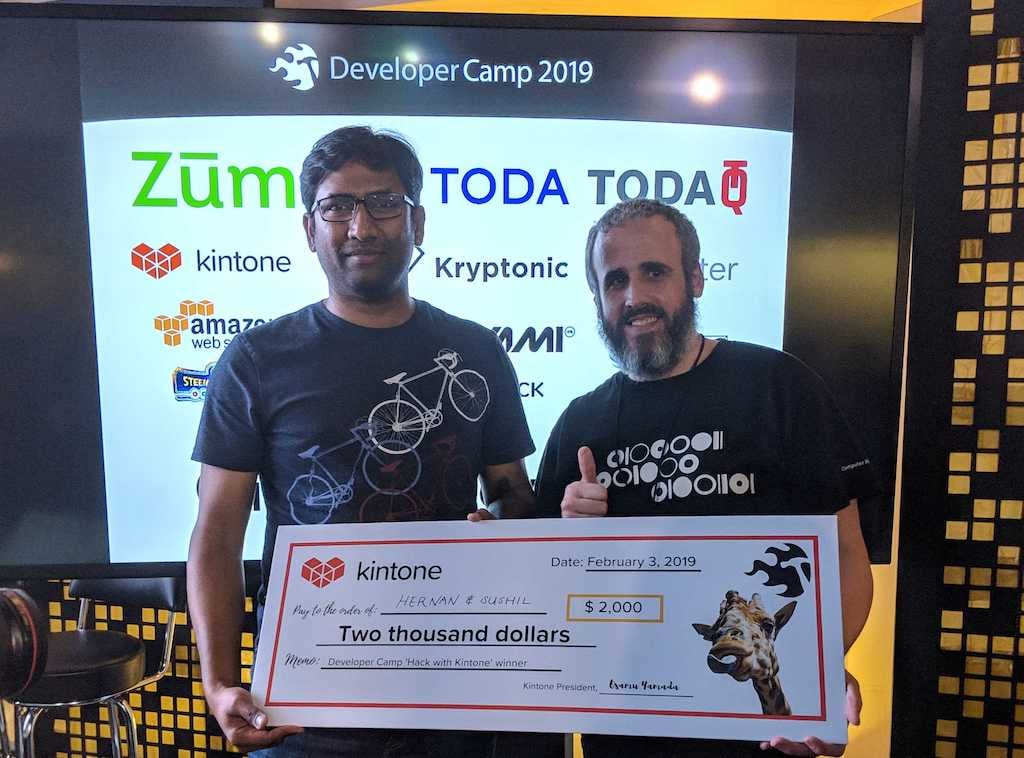 Q&A with Hernan and Sushil
1.) Can you tell us about your experience using Kintone for the hackathon?
HM: Kintone provides a fantastic experience to build fast your complete Cloud database application and then your mobile apps or any other service can access it through its simple REST-API.
SV: Kintone provides new dimensions to configure the backend, making it very easy to consume data via rest API's. This made our life easy when building a cross-platform system integrating Kintone with Flutter and other platforms. I think Kintone is a one-stop solution for building amazing products.
2.) Fantastic! What will you do next with your prize $ and as a hackathon winner?
HM: I'll invest in more education to gain more deep tech stack knowledge.
SV: I will encourage other developers to participate in Hackathons by sponsoring their first one.
3.) Was this your first hackathon? Will you be participating in any future ones?
HM: Yes, it was my first. For sure, I will look for the next one, it is an amazing learning and social/community experience, and I'd enjoy helping others.
SV: Yes this was my first hackathon. I definitely plan to participate in future ones.
Developer Camp does much more than bring developers together from all over the Bay Area; they're also known for creating a strong network that goes past the 48-hour hackathon.
"I've attended Developer Camp for over a decade, and every year I see the quality of idea that the developers and designers bring to the table get better and better. With the wider availability of great tools like Kintone, developers can build things faster and accomplish an amazing amount of work in a fraction of the time it used to take." ~Bradley Anderson (@bradtheappguy), Developer and multiple Developer Camp Award Winner
Thank you Developer Camp for welcoming Kintone with open arms to your family, you most definitely hacked your way to our hearts.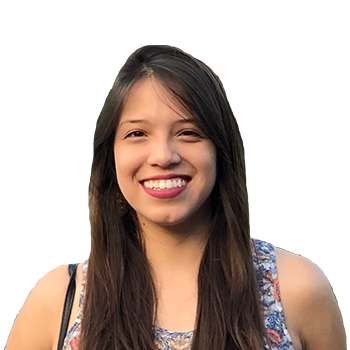 About the Author
Malena is a Senior Events Specialist and Marketing Campaign Associate at Kintone, where she enjoys getting people excited about Kintone through events they host and creative marketing campaigns. You will find her sketching out new ideas for social media copy, drooling over event catering menus, and flipping through Kintone threads where all the project management lives. Born and raised in San Francisco, she is a natural at finding the best places to eat in the city and navigating towards the nearest Bart station. Malena graduated from UC Berkeley, with a degree in Psychology, roll on you bears!