It's hard enough to write, win and track grants, let alone manage one software to do it all. When Greg Dalton stepped up as Director of CASA of Coos County, a nonprofit program in Southern Oregon that recruits, trains, and supervises volunteers to advocate for the best interest of abused and neglected children, he realized the current software workflow was hurting his team members rather than helping them.
"Prior to Kintone, CASA used a variety of tools to manage our grant application process," Dalton said. "These included Microsoft Access for myself, Excel for my team, and couple other tools to fill the gaps." Although the team was able to meet their grant application targets, Dalton felt their technology got in the way of progress more often than not.
"Our process wasn't the best," he added. It was difficult to share data between team members because everyone had their own process and our data was spread out over too many systems to easily track."
Dalton decided it was time to implement change when he came on as Director right during a time of high turnover in the organization. "The turnover, combined with the lack of a central system for managing grants, put us in difficult spot to manage our grant process," Dalton said. "That's really what drove me to find something new. I needed a database that would give everyone who worked on grants access to the data and an ability to update and pull reports even if staff members left."
Dalton started with Access, the program he knew best. He initially created a tracking database with that tool, but realized that would only temporarily solve his needs. "I also did some research on new database tools, but the problem was none of the potential solutions met our budget," he said.
Then Dalton found Kintone. "The price was the first thing that drew me in," he said. "Then I started playing around with it and realized it was a great fit for CASA's needs. The database is cloud-based, so multiple users can access data at the same time. It also had the ability to build your own workflow, which gave us the opportunity to really standardize our grant reporting and writing process."
Dalton switched his team over to Kintone. Almost immediately he began to see its benefits. One of these improvements was reducing the amount of time it took to write CASA's narrative for each grant.
"Before Kintone, I would say an average grant took 3-4 hours to write," Dalton said. "Now it takes half that amount of time."
Kintone's solution also gave CASA greater control over other areas of their grant management program, including grant reports, asks, and the ability to evaluate what dollars each grant brings in. "Kintone has been a huge help to creating a standardized grant management process that everyone on our team follows," Dalton said. "We don't have to search for data in different systems to pull reports anymore."
In the future, Dalton hopes to use Kintone to help build out specific workflows to other departments in order to create a more visible, efficient workflow process for the whole team. "There are other departments struggling with their organizational databases," said Dalton. "But with Kintone they can create something as good as what we have now."
To learn more about what Kintone can do for grant management, schedule a meeting with our Nonprofit Community Leader Tim Edingfield.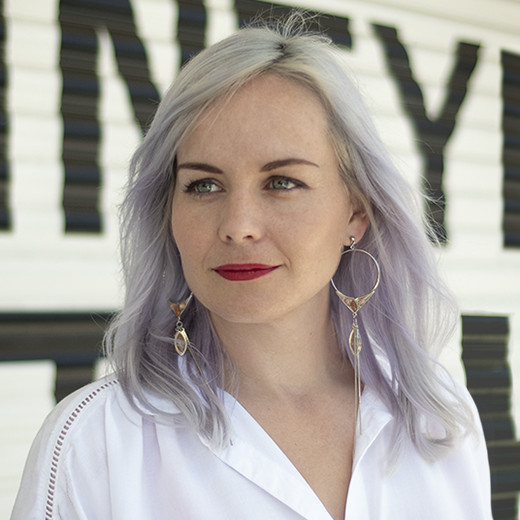 About the Author
Michelle is the Content Marketing Specialist at Kintone. She is a content marketing expert with several years in content marketing. She moved to San Francisco in 2015 and has experience working in small businesses, non-profits, and video production firms. She graduated in 2012 with a dual degree in Film and English.